Hospital Cost-Shifting Increases Private Payer Payments by 1.6%
New research shows that value-based penalties under Affordable Care Act programs resulted in hospital cost-shifting that increased private payer payments by $86,500 per hospital.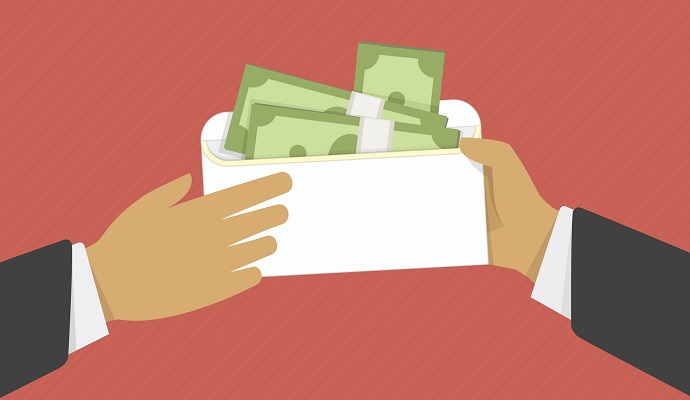 Source: Thinkstock
- Healthcare organizations that faced Medicare reimbursement reductions under the Affordable Care Act engaged in hospital cost-shifting that resulted in 1.6 percent higher average payments from private payers, a new working paper from the National Bureau of Economic Research uncovered.
Researchers reported that hospitals penalized under the Hospital Readmission Reduction Program (HRRP) and the Hospital Value-Based Payment (HVBP) program earned $165 more for the average acute care claim by shifting costs to private payers.
The increased revenue from cost-shifting equated to an increase of about $86,500 in private payer reimbursements for hospitals facing an average penalty of nearly $153,000, the data from the Health Care Cost Institute (HCCI) revealed.
"This analysis shows very clear evidence of cost-shifting and demonstrates the unintended consequences of large cost-containment policies," stated study author Eric Barrette, PhD, Director of Research at the HHCI. "At a high level, the perception of cost-shifting has existed for a long time, but the evidence of it actually happening has been mixed. The complexity of the hospital market, the difficulty of measuring private payments, and diversity in how hospitals respond to cuts in public payment make cost-shifting analyses very difficult."
Without sufficient data, researchers were split on if hospitals engaged in cost-shifting behaviors. For example, a 2006 study of California hospitals showed that cost-shifting resulted in 12.3 percent of the total boost in private payer reimbursements between 1997 and 2001. The findings mirrored results from similar studies conducted in 2003 and 2000.
READ MORE: The Difference Between Medicare and Medicaid Reimbursement
However, a systematic literature review in 2011 concluded that cost-shifting is not a widespread practice and does not drive healthcare cost increases.
A basic microeconomics concept also works against cost-shifting. The concept states that if a for-profit company with market power who sells to two groups should not respond to a price drop from one group by raising prices for the second group, researchers explained.
Barrette and his colleagues are confident that their analysis of hospital-level data and actual private payer reimbursement information from a large, multi-payer database contained proof that hospitals do modestly shift costs when public payer reimbursement declines.
The data in the working paper covered one-half of all hospitals paid under the Medicare Inpatient Prospective Payment System and 28 percent of all individuals under 65 years old with employer-sponsored healthcare insurance between 2010 and 2015.
The information revealed that cost-containment efforts under the Affordable Care Act (the HRRP and HVBP) spurred penalized hospitals to negotiate higher rates from private payers and decrease their Medicare discharges.
READ MORE: Key Ways to Improve Claims Management and Reimbursement in the Healthcare Revenue Cycle
Hospitals facing a penalty under the HRRP and HVBP saw Medicare discharges fall by 2.2 percent, while discharges for private payers did not significantly change.
Researchers also found that non-profit hospitals primarily drove the 1.6 percent increase in private payer reimbursements experienced by penalized hospitals.
Non-profit hospitals may have been more likely to shift Medicare reimbursement shortfalls to private payers because the organizations rely on more than pure profit, researchers explained. These hospitals also need to provide community benefits to maintain tax-exempt status.
"Collectively, our baseline results provide support for the notion of a small degree of cost-shifting in the modern healthcare environment," Barrette et al. wrote.
Hospitals negotiated higher reimbursement rates from private payers not only in response to Medicare reimbursement reductions but penalties based on care quality.
READ MORE: 8 Tips for Avoiding Denials, Improving Claims Reimbursement
Researchers highlighted the relationship between penalties based on quality and cost-shifting because private payers seemingly increased their rates for providers who experienced lower-than-average quality for certain measures.
But hospitals seem to be using care quality information from the HRRP and HVBP in private payer negotiations, the working paper stated. Hospitals may "exploit the penalty in other service areas (i.e., those not tied to quality scores) where they have a comparative quality advantage in the market."
The HRRP penalizes hospitals with "excessive" hospital readmissions for acute myocardial infarctions, heart failure, pneumonia, chronic obstructive pulmonary disease, and total hip and knee replacements. Meanwhile, the HVBP scores hospitals on measures related to mortality and complications, healthcare-associated infections, patient safety, patient experience, process, and efficiency and cost reduction.
Penalized hospitals understand that their organization was not a top-performer of these specific quality measures. So, the hospitals negotiate with private payers for higher rates for services not scored in the cost-containment programs.
The analysis showed that penalized hospitals saw the largest private payer payment increases for nervous system (3.2 percent) and neonatal (2.8 percent) claims.
Although, the hospitals also increased reimbursement for circulatory system claims by 2.7 percent, researchers pointed out. The HRRP targets two circulatory system conditions. But researchers stated that the payment increases could stem from conditions other than acute myocardial infarctions and heart failure claims.
Additionally, market power may spur hospital cost-shifting in response to penalties, according to the report.
"[H]ospitals with sufficient bargaining power may be able to translate public payment reductions into higher private insurance payments regardless of a negative quality signal," researchers wrote.
Hospitals with the greatest shares of privately insured patients may be more important to private payers because the hospitals increase the payer's revenue. Hospitals can leverage their status with payers to negotiate higher rates.
The data generally supported this hypothesis. Researchers found that hospitals with larger shares of privately insured patients engaged in more cost-shifting compared to their peers.
Researchers concluded that the evidence points to hospitals shifting costs to private payers, rather than shifting services to more profitable services or by treating additional high-intensity patients.
"Cost-containment strategies have far-reaching effects that impact the entire health system," said study author Michael Darden, PhD, Associate Professor of Health Policy and Management at the Milken Institute School of Public Health at George Washington University. "While these consequences cannot always be known or avoided, it is impractical to assume that there would not be some effort to recoup this lost revenue."