Hospital Execs Look to Operations to Control Healthcare Costs
Hospital executives identified optimizing current clinical and operational processes as their top strategy for controlling healthcare costs.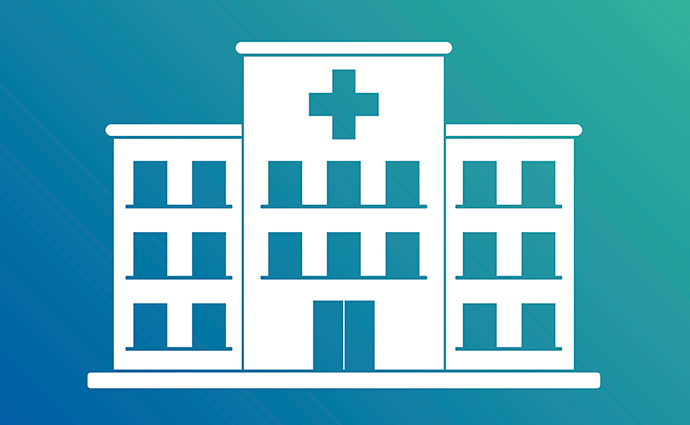 Source: Thinkstock
- With 78 percent of hospital leaders stating that rising healthcare costs are their primary concern in 2017, the leaders agreed that reviewing and optimizing existing operational and clinical processes was the hospital's top strategy for containing costs in the next three years, a recent Economist Intelligence Unit and Prudential survey found.
The 2017 survey of 301 hospital executives uncovered the most popular strategies hospitals plan to implement to control healthcare costs over the next three years. The strategies included:
• Improving current processes with 38 percent of respondents

• Eliminating unprofitable services with 35 percent of hospital leaders

• Seeking lower-cost suppliers with 35 percent of hospital executives

• Collaborating with other hospitals or hospital groups to establish economies of scale with 29 percent of participants

• Increasing primary care role and integrated care to lower costs under value-based reimbursement contracts with 29 percent of hospital executives
Another notable area that hospital leaders plan to target for healthcare cost containment was payroll management. While few respondents stated that their hospital expects to limit payroll, about 58 percent of executives plan to either outsource the process, restrict compensation increases, or modify care pathways to reduce the need for high-cost talent.
Payroll management can be a resource-intensive process with administrators managing correct compensation calculations, complying with federal, state, and local tax reporting and withhold mandates, and ensuring recordkeeping requirements are met.
Yet, almost one-half of healthcare organizations process staff payroll in-house, a recent MGMA poll revealed. Only 17 percent of organizations said they outsource the process.
The healthcare cost containment strategies may not be the most innovative, according to the Economist Intelligence Unit and Prudential survey. But they seem to be realizing significant healthcare savings.
The American Hospital Association (AHA) recently reported that hospital price growth was just 0.9 percent in 2015, representing the slowest rate since 1998.
While healthcare costs continue to challenge hospital budgets, the survey revealed that costs also slowed the move to value-based reimbursement. Investments in value-based reimbursement necessities may produce potential savings over time, but 45 percent of hospital leaders stated that the costs of transitioning to alternative payment models are a significant obstacle.
Hospital executives expressed similar concerns with health IT implementation. Respondents put implementing health IT systems, such as data analytics tools, lower on their priority lists because of the costs.
To overcome some of these hurdles, respondents pointed to hospital partnerships or complete hospital mergers and acquisitions. One-half of executives projected hospital merger and acquisition activities or informal partnerships to become a common approach to reducing healthcare costs and realizing economies of scale in the next three years.
Of the hospitals already starting a partnership project, about 32 percent saw the collaboration as a method for reducing costs.
Additionally, the survey showed that healthcare cost control efforts are impacting hospital talent acquisition efforts. Hospitals intend to optimize their payroll budgets, especially with wages and benefits accounting for 60 percent of inpatient hospital costs, according to the AHA.
However, over 90 percent of survey participants anticipate a healthcare provider shortage in the next decade. They expect to see a talent deficiency among specialists, generalist physicians, and nurses.
A recent Association of American Medical Colleges (AAMC) study confirmed hospital concerns. The association projected the physician shortage to grow to up to 104,900 providers by 2030.
The nurse shortage will particularly impact hospitals, respondents pointed out. About one in five executives stated that the nurse shortage already affects their hospital and about 48 percent said specialist nurses are the most difficult staff types to attract.
In light of provider shortages, healthcare organizations are paying more for high-quality employees. Physician compensation rose by 2.5 percent from 2015 to 2016 and nurse practitioners and physician assistant pay increased by 5.3 percent and 4.3 percent, respectively, in the same timeframe, Health eCareers reported in 2016.
To balance healthcare cost and provider shortage concerns, hospital executives agreed that their organizations are attracting talent using a combination of pay and benefits. The most common non-financial benefits used are flexible working arrangements and opportunities for training and professional advancement, with 40 percent of respondents selecting these options.
"And if they are able to bring in the kind of leaders who can cut costs and introduce business models and technologies that increase efficiency, this will ultimately allow them to meet their overarching goals: delivering higher-quality care at a lower cost," the survey concluded.