Hospital Merger and Acquisition Activity Still Strong in Q1 2018
The number of hospital merger and acquisition deals is up 11 percent compared to the first quarter of 2017, a new report showed.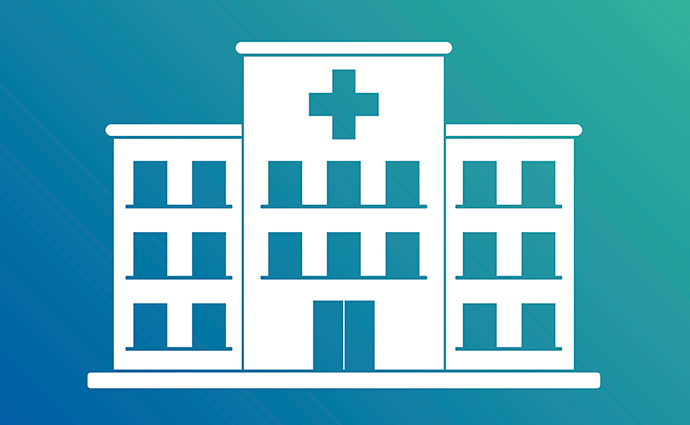 Source: Thinkstock
- Health system and hospital merger and acquisition activity continues to be strong, with 30 transactions announced in the first quarter of 2018, recently reported consulting firm Kaufman Hall.
2017 was a record year for health system and hospital mergers and acquisitions. Healthcare organizations announced a total of 115 transactions, representing a 13 percent increase compared to the previous year, according to Kaufman Hall's report 2017 in Review: The Year M&A Shook the Healthcare Landscape.
But this year may give 2017 a run for its money. With 30 announced transactions, the number of hospital mergers and acquisitions announced is up 11 percent compared to the first quarter of 2017, the most recent analysis revealed.
Those health system and hospital merger and acquisition deals are also growing in value as well as volume. Of the 30 transactions announced in the first quarter of 2018, three involved health systems with $1 billion or more in revenue. The large value of these transactions qualifies them as mega-deals, the firm explained.
Another four transactions included health systems with revenue bases of $500 million to $1 billion.
READ MORE: Hospital Mergers, Acquisitions Bring Revenue Opportunities
With these deals, the first quarter of 2018 continued the mega-deal trend. 2017 marked the highest number of mega-deals ever recorded by Kaufman Hall, with a total of 10 announced transactions that involved organizations with net revenues of $1 billion or greater.
"Sizable organizations are continuing to pursue even larger partners in 2018, as providers look to establish a broader base of services and operations, in part, to compete against non-traditional market entrants that are bringing consumer focus and lower costs to the industry," explained Anu Singh, Managing Director at Kaufman Hall.
"Greater scale enables health systems to build the tangible and intellectual capital required to secure the resources they need to transform traditional business models from an economic and service standpoint. Without such scale, legacy hospitals and health systems are going to find it difficult, if not impossible, to stay competitive in markets with these new entrants and emerging mega-systems."
Organizations seeking a competitive edge and greater scale in early 2018 included Maryland-based Bon Secours Health System and Mercy Health in Ohio and Kentucky. The proposed merger is the largest health system and hospital merger and acquisition deal so far in 2018.
In a joint press release in February 2018, the health systems announced that they were engaging in talks to merge. The proposed merger would create 43-hospital system across seven states, with $8 billion in net operating revenue. The Catholic health systems anticipate a final deal by the end of the year.
READ MORE: Healthcare Mergers, Consolidation Increase Patient Safety Risks
Another mega-deal in the first quarter of 2018 involved Philadelphia-based Einstein Health Network, the largest academic medical center in the region with 1,000 beds. The health system is currently engaging in merger talks with Jefferson Health, a 14-hospital system in the same area with about $5 billion in annual revenue.
The merger would bring Einstein Healthcare and Jefferson Health back under the same name. Einstein Healthcare was formerly part of the Jefferson Health System until the academic medical center decided to leave in 2008.
Kaufman Hall also pointed out the potential acquisition of Mission Health, a seven-hospital system in North Carolina, by HCA Healthcare Inc as major acquisition move in early 2018. For-profit HCA Healthcare plans to acquire the non-profit Mission Health to advance its acquisition strategy.
However, HCA Healthcare's acquisition activity seems to go against the grain. Recently, other for-profit healthcare organizations are reducing their footprint, the consulting firm explained. For example, Community Health Systems recently announced the sale of six hospitals in the first quarter of 2018.
The consulting firm noted that a little over one-third of sale transactions involved for-profit divestitures in the first quarter of 2018. The proportion is slightly up from 32 percent of sale transactions in 2017.
READ MORE: 6 Major Hospital Merger Deals Making Headlines in 2018
But non-profit health systems and hospitals are still making merger and acquisition moves. In early 2018, 73 percent of acquirers were non-profit organizations.
In addition, 19 transactions in the first quarter of 2018 involved non-profit targets, while just 11 deals included for-profit targets.
"Large for-profit and not-for-profit health systems continue to reposition their operations to increase market access in regions of strategic interest, while rationalizing, downsizing, and even exiting markets where there is not a path to relevance over the long term," commented Singh. "These moves reinforce the shift from the financial to the strategic rationale of most partnership activity. At least in this dimension, the distinction between for-profit and not-for-profit is dwindling."
Singh commented in a 2017 RevCycleIntelligence.com interview that for- and non-profit organizations are engaging in healthcare merger and acquisition activity because they face the same pressures.
"The current array of industry pressures and opportunities do not discriminate between for-profit and tax-exempt enterprises," Singh explained. "They are systemic. With increasing competition from traditional and nontraditional organizations, the need to reduce costs because of pressure on revenue, and new payment models rewarding value rather than volume, organizations are seeking the scale necessary to better manage cost, better manage care across the continuum, and invest in new capabilities."
Health system and hospital merger and acquisition activity is likely to continue trending up as organizations still face key challenges, like increased competition, value-based reimbursement, and the need to deliver care across the continuum.