Hospital Merger and Acquisition Deals Got Bigger in 2018
The average size in revenue for sellers in hospital merger and acquisition deals in 2018 was $409 million, the highest average recorded by Kaufman Hall.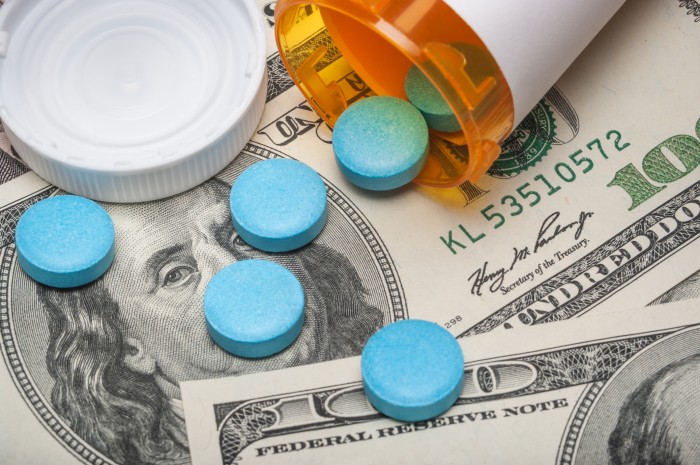 Source: Thinkstock
- The average size in revenue of the sellers in hospital merger and acquisition deals grew at a compound annual growth rate (CAGR) of 13.8 percent since 2008, reaching $409 million in 2018, consulting firm Kaufman Hall recently found.
Sellers are the smaller of the two merging organizations, and the average size in revenue for these organizations was the highest since Kaufman Hall began tracking the hospital merger and acquisition metric in 2008, the consulting firm reported in 2018 M&A in Review: A New Healthcare Landscape Takes Shape.
Of the 90 total deals announced last year, seven involved sellers with net revenues of $1 billion or greater, the consulting firm added.
Other notable findings in the report included:
Percentage of announced deals involving financially distressed hospitals fell to 20 percent in 2018 from 21 percent the previous year
Non-profit hospitals were the acquirer in 75 percent of deals in 2018, remaining in line with the numbers from 2015 and 2016 (75 percent) and 2017 (76 percent)
Non-profit hospitals acquired a for-profit organization in 23 percent of deals in 2018, up from 16 percent the previous year
Texas saw the most hospital consolidation with eight deals in 2018, followed by Florida (seven deals), Pennsylvania (six deals), and Louisiana and Tennessee (five deals, respectively)
"What we're seeing is a move toward strategic growth, driven in part by the need to acquire expertise and resources to manage the industry-wide changes facing hospitals and health systems," Anu Singh, Managing Director at Kaufman Hall, stated in a press release. "These include changes in payment and care delivery models and the push for greater value, but also the emergence of new competitors that bring significant capital resources and strong capabilities in both digital technology and consumer experience to healthcare."
READ MORE: How Hospital Merger and Acquisition Activity is Changing Healthcare
"Leaders in legacy healthcare organizations are taking a longer-term view, preparing their organizations for the challenging days ahead by filling gaps in their own capabilities," he continued. "We anticipate this trend toward strategic growth will continue to gain momentum as healthcare organizations increase their focus on improving patient outcomes, reducing costs, and elevating the patient experience."
Hospitals and health systems seem to think mega-mergers will help them to achieve their goals. Hospital merger and acquisition deals in 2018 attempted to expand organizations across state lines and multiple geographies, the report stated.
For example, Maryland's Bon Secours Health System finalized a merger with Ohio-based Mercy Health in September 2018. The deal created one of the largest hospital chains in the country with 43 hospitals across seven states.
Similar deals creating health systems across states in 2018 included the mergers between LifePoint and RCCH Healthcare Partners, Atrium Health and Navicent Health, and Western Connecticut Health Network and Health Quest Systems.
"That so many of 2018's mega-mergers involve the combination of systems from different—though often contiguous—geographies signals the desire of health system leaders to expand their organizations into new markets, or to bring in a partner from an outside market," the report stated.
READ MORE: Did Risk-Based APMs Propel Greater Provider Consolidation?
Hospitals and health systems are expanding into new markets with strong demographics or higher population growth when they have maximized opportunities in their home market and when they believe capabilities or innovative care models can be exported.
The move to population health is also prompting hospitals and health systems to cross state lines. Effectively executing population health under a risk-based contract requires cost efficiencies, care efficacy, and care management across the continuum, as well as market presence and penetration, the report explained.
Large provider organizations are also combining to compete with new competitors in the industry, like Amazon and CVS Health.
"New competitors are bringing massive scale and capital resources to the healthcare market, with annual revenues up to almost 10 times those of the largest not-for-profit health systems," the report stated. "A trend that rose to prominence in 2017—when CVS Health announced its plan to acquire Aetna, Humana acquired home health long-term care provider Kindred Healthcare, and Optum acquired DaVita Medical Group—has continued in 2018."
Non-traditional competitors are actively looking to disrupt the healthcare market. New competitors are focusing their efforts on primary care and other services that funnel patients to higher-acuity inpatient services at hospitals and health systems.
READ MORE: Major Healthcare Mergers and Acquisitions Making Waves in 2019
"If these new market entrants can gain control of healthcare's front door, without the expense and burden of hospital facilities and inpatient care, they will also be able to influence patient referral patterns, and hospitals will increasingly assume the role of cost centers," the report explained.
However, the news spells trouble for hospitals and health systems. Organizations are merging to obtain more "front door" settings and services that make their care more consumer-friendly.
"This may involve both acquisitions and partnerships with organizations that have developed strong competencies in such areas as lab tests, imaging, and urgent care, where consumers are seeking convenience, accessibility, and affordability," the report stated.
Looking forward, the consulting firm anticipates hospitals to continue merging with large organizations to create regional health systems.
"Healthcare in 2025 could look substantially different than it does today, both from a business and a care delivery perspective," Kaufman Hall's Singh concluded. "The drive to push care out to smaller, less-expensive settings wherever possible through the use of analytics, video, remote monitoring devices, and other technologies will be unrelenting. So will the focus on moving from caring for the sick to keeping individuals and populations healthy in order to reduce the overall cost of healthcare in America."
"This report suggests that leadership in healthcare organizations recognizes that by consolidating their expertise and taking advantage of greater economies of scale, they will be in a better position to weather the changes they will face in a new healthcare landscape."