Hospital Mergers Produce Modest Healthcare Supply Chain Savings
After a hospital merger, the merger target saved 1.5 percent on healthcare supply chain items, while acquirers faced slightly higher supply costs.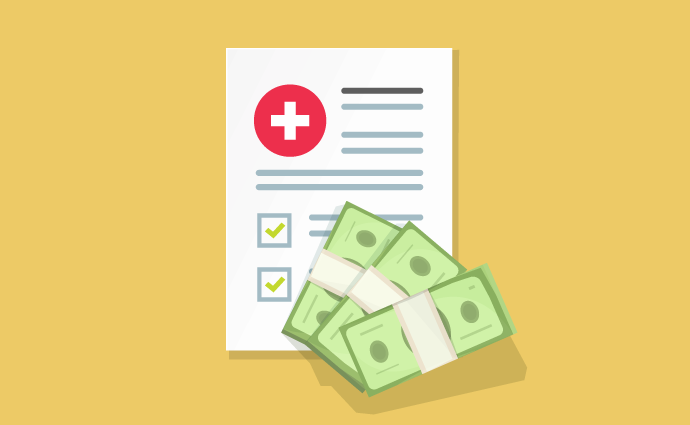 Source: Thinkstock
- Hospitals only save approximately 1.5 percent annually on common expenses in the healthcare supply chain after a hospital merger, new research shows.
The new working paper from the National Bureau of Economic Research found that actual savings after a hospital merger are significantly lower than hospitals may estimate when defending their potential hospital merger.
Hospital leaders argue that mergers and acquisitions will lower costs through greater economies of scale, capital cost reductions, and clinical standardization. The new, larger health system will immediately see lower marginal costs because the system has greater negotiating power to purchase common supplies at a discounted price.
The lower prices for frequently used items in the supply chain will translate to lower costs overall, hospitals often say.
Data on hospital supply purchase orders from 1,200 hospitals between 2009 to 2015 showed that hospitals are realizing savings from reduced prices for some common supplies, such as physician preference items. However, costs are not significantly lower overall for the merger target or the acquiring hospital, researchers from the Wharton School at the University of Pennsylvania reported.
READ MORE: How Hospital Merger and Acquisition Activity is Changing Healthcare
The average merger target only saved $176,000 per year, or 1.5 percent annually, on costs for 47 top supply categories, the data revealed.
Savings after a hospital merger primarily stemmed from a 2.6 percent decrease in costs for physician preference items (PPI), or expensive implantable devices over which physicians have a strong brand preference.
"This effect is entirely explained by targets negotiating lower prices within-brand, rather than changes in usage patterns, and is largest for small, local mergers (5.3 to 6.3 percent)," the research report stated.
On the other hand, acquirer costs actually increased post-hospital merger. The average acquirer paid $302 more annually on healthcare supply chain items.
Researchers noted that acquirers did save on inexpensive commodities in the healthcare supply chain. But the 6.4 percent savings on these items were more than offset by a small 1.1 percent boost in PPI costs after a hospital merger.
READ MORE: Data Analytics Add Value to Healthcare Supply Chain Management
The findings show that merger targets saved ten percent of the amount that might be claimed in a hospital merger justification, while acquirers saved zero percent.
"We find no significant evidence that savings are mediated by supplier concentration, downstream market power, or standardization," the researchers stated.
The working paper from the Wharton School and National Bureau of Economic Research builds on growing evidence that hospital mergers and acquisitions do not lower costs despite hospitals touting potential savings.
The Federal Trade Commission's former Chairwoman Edith Ramirez reported in 2016 that hospital mergers and acquisitions that created monopoly markets boosted prices by 15 percent compared to areas with four or more hospital competitors.
Hospitals with one to two competitors also charged between five and six percent more than hospitals with four or more rivals, she said.
READ MORE: Preparing the Healthcare Revenue Cycle for Value-Based Care
Hospital mergers and acquisitions may be disincentivizing providers from lowering their costs, the Medicare Payment Advisory Commission (MedPAC) theorized in 2016. Their research showed that hospitals control their costs if they have the financial incentive to do so.
"Over the years, the market power of hospitals has resulted in limited pressure to constrain costs, resulting in an average cost structure across the United States that is higher than in similar countries (even after accounting for the general cost of living), and in commercial payer rates that exceed even this high cost structure by 50 percent," the commission wrote.
While research points to limited cost savings stemming from hospital mergers and acquisitions, researchers are arguing that situation may be more nuanced. Healthcare stakeholders need to account for the type of merger occurring, as well as the size and location of the new health system.
For example, the most recent working paper from the National Bureau of Economic Research showed that savings on physician preference items was significantly larger among hospitals acquired by independent hospitals or small systems (5.2 percent).
In contrast, acquirers part of larger health systems before the hospital merger were higher (6.7 percent) compared to acquirers in small systems (3.7 percent).
Researchers stated that their findings add to a 2017 analysis by Matt Schmitt, Assistant Professor of Strategy at UCLA Anderson's School of Management. Schmitt's research in the Journal of Health Economics showed that multi-hospital system mergers have different consequences than the traditional merger among independent hospitals.
Acquirers part of systems with 51 or more hospitals realized the largest savings out of purchased hospitals. The acquirers lowered costs at their target hospitals by about 7.5 percent following the merger, while costs at hospital systems with 10 or fewer hospitals realized 3.4 percent in cost reductions.
Independent hospital experienced little or no difference in costs at their acquired facilities.
Schmitt also found limited cost savings stemming from hospital mergers and acquisitions among organizations with geographic overlap.
Determining whether a hospital merger and acquisition will increase healthcare costs is an arduous task, especially with the traditional merger between independent hospitals being a trend of the past.
Large health systems are more frequently looking to merge with like-sized organizations. For example, Colorado-based Catholic Health Initiatives announced its intentions to merge with Dignity Health in December 2017. The two systems would create the largest non-profit health system in the country with 139 hospitals and over $27 billion in revenue.
The proposed merger comes on the heels of the finalized merger between Advocate Health Care and Aurora Health Care, which created a 27-hospital system with almost $11 billion in annual revenue.
Healthcare leaders will have to determine whether these mega-mergers will increase costs and if their savings are enough to justify the creation of giant hospital systems. Assessing the market, and the system's impact on competition will become more difficult as health systems span several states.