Hospital Operating Income Falls for Two-Thirds of Health Systems
Hospital expenses are rising faster than revenue growth for health systems, resulting in declining operating income.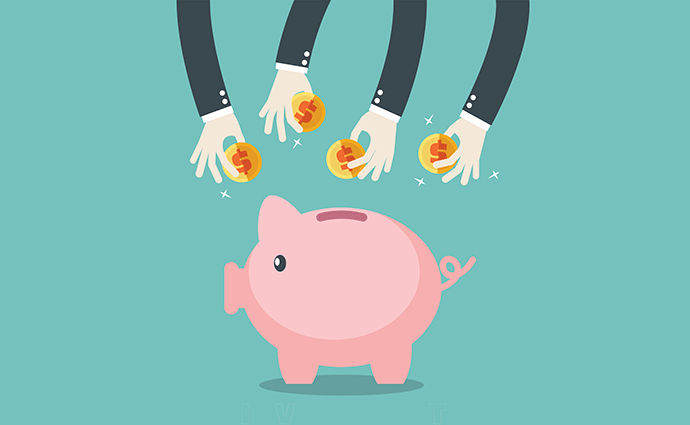 Source: Thinkstock
- Health system operating income is deteriorating as hospital expenses continue to grow, according to a recent Navigant analysis.
In the three-year analysis of the financial disclosures for 104 prominent health systems that operate almost one-half of US hospitals, the healthcare consulting firm found that two-thirds of the organization saw operating income fall from FY 2015 to FY 2017. Twenty-two of these health systems had three-year operating income reductions of over $100 million each.
Furthermore, 27 percent of the health systems analyzes lost revenue on operations in at least one of the three years analyzed and 11 percent reported negative margins all three years.
In total, health systems facing operating earnings reductions lost $6.8 billion during the period, representing a 44 percent reduction.
Rapidly growing hospital expenses as the primary driver of declining operating margins, Navigant reported. Hospital expenses increased three percentage points faster hospital revenue from 2015 to 2017. Top-line operating revenue growth decreased from seven percent in 2015 to 5.5 percent by 2017.
READ MORE: Key Ways to Boost Collection of Patient Financial Responsibility
Hospital revenue growth slowed during the period because demand went down for key hospital services, like surgery and inpatient admissions, Navigant explained.
Many of the revenue-generating services hospitals rely on are under the microscope. Policymakers and healthcare leaders are particularly looking to decrease the number of hospital admissions and safely shift inpatient surgeries to less expensive outpatient settings.
In exchange, Medicare and other leading payers are reimbursing hospitals for decreasing admissions or readmissions and their performance on other value-based metrics.
The shift to value-based reimbursement, however, is slow and steady, with just over one-third of healthcare payments currently linked to an alternative payment model. Hospitals and health systems are still learning to navigate the new payment landscape while keeping their revenue growing.
Value-based contracts also failed to deliver sufficient patient volume to counteract the discounts given to payers, Navigant added.
READ MORE: How to Maximize Revenue with Improved Claims Denials Management
According to the firm, other factors contributing to a slowdown in hospital revenue growth included a decline in collection rates for private accounts and reductions in Medicare reimbursement updates because of the Affordable Care Act and the 2012 federal budget sequester.
"Because of reductions in Medicare updates from ACA and the sequester, hospital losses in treating Medicare patients rose from $20.1 billion in 2010 to $48.8 billion in 2016, according to American Hospital Association analyses," the report stated. "The sharp $7.2 billion deterioration in Medicare margins that occurred from 2015 to 2016 surely contributed to the reduction in hospital operating margins in the same year of this analysis."
While hospital revenue growth slowed, hospital expenses sharply rose as healthcare organizations invested in new technologies. Value-based reimbursement, federal requirements, and other components of the Affordable Care Act prompted hospitals to make strategic investments in EHRs, physicians, and population health management, causing expenses to increase, Navigant stated.
Key strategic investments made by hospitals and health systems included:
Compliance with the 2009 Health Information Technology for Economic and Clinical Health (HITECH) Act, which requires certified EHR implementation in hospitals and affiliated physician practices
Compliance with Medicare payment reform initiatives, such as accountable care organizations (ACOs) or pay-for-performance programs
Participation in new value-based contracts with payers
Establishment of employed physician groups or clinically integrated networks to develop the capabilities needed for compliance with performance- or value-based initiatives
"In addition to these strategic investments, other factors drove up routine patient care expenses, including a nursing shortage that increased nursing wages and agency expenses; specialty drug costs, particularly for chemotherapeutic agents; and, for some systems, recalibration of retirement fund costs," the report stated.
READ MORE: Using Revenue Cycle Analytics for Effective Value-Based Care
The shift to value-based reimbursement and all of its accompanying policies will be the "new normal," and hospitals should expect the low rate of revenue growth to persist, Navigant stated.
But hospitals and health systems can withstand the economic downturn by achieving strategic discipline and operational excellence, the firm advised.
"Systems must be disciplined to invest their growth capital in areas of actual reachable demand; that is, matched to the growth potential in the specific local markets the system serves," the report stated. For example, creating a Kaiser-like closed panel capitated health offering in markets where there is no employer or health plan interest in buying such a product is a waste of scarce capital and management bandwidth."
In line with strategic discipline, organizations will need to "prune" their owned assets portfolio by improving the utilization of their clinical capacity and growing patient throughput. Health systems can achieve this by focusing on scheduling and staffing, ensuring adherence to clinical pathways, streamlining discharges and care transitions, and adjusting physical capacity to actual demand.
The tools used to succeed in value-based contracts should also be applied to Medicare lines of business to reduce Medicare operating losses.
Additionally, vertical alignment will be key to weathering falling operating earnings, Navigant explained.
"Revenue growth is more likely to occur around the edges of the hospital's core services — inpatient care, surgery, and imaging — rather than from those services themselves," the report stated. "Creatively repackaging services like care management that is presently imbedded in every aspect of clinical operations, and finding retail demand for services presently bundled as part of the hospital's traditional service offerings, represent such edge opportunities."
Reducing patient leakage in multi-specialty groups and systems through improved referral patterns, scheduling, or care coordination will help to grow revenue and keep it within the system.
"To achieve better performance, health system management and boards must take a fresh look at their strategy considering local market realities. They need to look closely at the markets they serve, and size and target their offerings to actual market demand," the report concluded. "They must re-examine and rationalize their portfolio of assets and demand marked improvements in efficiency and effectiveness, and measurable value creation for those who pay for care, particularly their patients. Since much of this should have been done five years ago, time is of the essence."