Hospital Prices in Colorado Increase 76% As Expansions Continue
Colorado hospitals spent over $12 billion on capital projects from 2009 and 2016 and hospital prices may have significantly increased as a result, new data shows.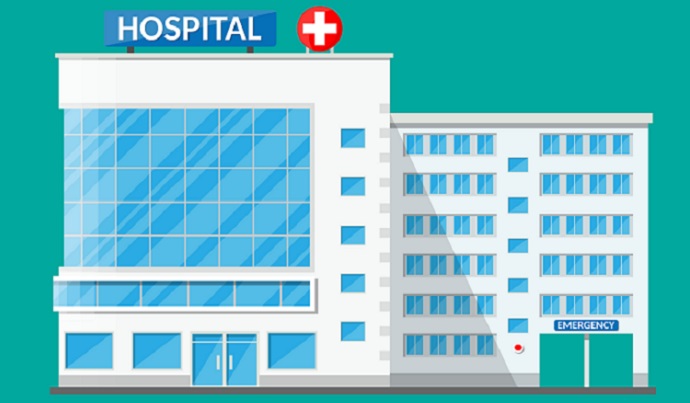 Source: Thinkstock
- Hospital prices in Colorado increased 76 percent over a seven-year period as profits rose to some of the highest in the nation, preliminary data from the state's Department of Health Care Policy and Financing showed.
Initial findings, published in a Denver Post report, revealed that administrative costs doubled for hospitals between 2009 and 2016, which could be the impetus behind rising hospital prices.
Hospitals in Colorado spent about 33 percent more on capital and administrative costs per patient than the national average. And capital and administrative costs rose nearly twice as fast as the growth rate for hospitals nationally, the report added.
The growth in administrative expenses is a significant shift from eight years ago when hospitals in the state spent less than the national average.
Capital and administrative expenses recently skyrocketed as Colorado hospitals rapidly expanded. During the seven-year period ending in 2016, hospitals in the state spent over $12 billion on capital projects and built, grew, and expanded at a more rapid pace compared to hospitals in other parts of the country.
READ MORE: Steady, Moderate Growth for Healthcare Prices and Spending in 2018
Colorado hospitals also dedicated almost twice as much as their costs to capital expenditures as their counterparts in like-sized states, the Denver Post reported.
Hospital merger and acquisition activity is at an all-time high across the country, according to recent research.
Hospitals are also engaging in multi-million, and even multi-billion, dollar expansions to offer more services to their local markets. For example, Arizona-based Banner Health has $1.7 billion worth of construction projects in the works in 2018 and Atrium Health in North Carolina plans to spend $1 billion on capital projects in the next few years.
Health systems and hospitals are engaging in expansions as they implement value-based care and population health management at a time when reimbursement rates are falling and healthcare organizations are under more pressure to control their costs.
Large expansions, however, may not be the answer to their financial challenges, the data from Colorado hospitals uncovered.
READ MORE: New CO Law Requires Providers to Give Patients Healthcare Prices
Despite expanding their offerings, Colorado hospitals are not seeing new beds filled. Patient volume for inpatient and outpatient services increased by a modest one percent annually during the seven-period period.
To cover the administrative expenses and excess capacity, Colorado hospitals are charging more.
Revenues per patient for the state's hospitals increased 76 percent from 2009 to 2016, rising from $36,551 to $64,225. Nationally, revenues per patient increased by just 53 percent since 2009, reaching $50,668 by 2016.
Private payers are seeing the brunt of the price hike, the report explained.
Policymakers and healthcare leaders set Medicare and Medicaid rates and those rates typically do not cover total costs of care. According to the most recent data from the American Hospital Association (AHA), Medicare and Medicaid reimbursement fell $68.8 billion short of actual hospital costs for treating beneficiaries in 2016.
READ MORE: Boost Healthcare Competition to Drive Down Prices, Up Quality
Hospitals across the nation typically rely on private payers to make up the difference. Hospitals have room to negotiate reimbursement rates with private payers and hospital leaders use that opportunity to obtain higher rates for services in a concept known as cost-shifting.
Hospital cost-shifting to private payers increased payments from the health insurers by 1.6 percent, a recent working paper from the National Bureau of Economic Research showed.
Hospitals in Colorado appear to be engaging in cost-shifting behaviors. The state's largest private payer, Kaiser Permanente, told the Denver Post that its costs for hospital admissions increased by 9 percent in the past year and emergency department costs rose 12 percent.
As hospital prices increase, so are profits. Profit margins for hospitals in the state were nearly double the national median for hospitals. The margins also grew faster than the national average.
The median hospital profit margin across the country was 5.9 percent in 2016. But Colorado hospitals collectively had a 10 percent profit margin, the data showed.
The Colorado Hospital Association spoke out against the report's initial findings with the preliminary data.
"Unfortunately, in addition to a number of factual errors (such as confusing revenue with charges), this story missed the most basic analysis of all. According to the Census Bureau, Colorado is in the top ten in the nation, both in terms of percentage growth and absolute number of people moving to the state," the hospital association recently told RevCycleIntelligence.com.
"Since 2006, the state's population has increased by 17.4 percent, the fastest pace of any state other than Texas and Utah," the association continued. "In addition to the influx of residents, Colorado is a Medicaid expansion state – having added nearly 500,000 people to Medicaid since 2013. Much of the capital construction highlighted in this story is the result of this growth and hospitals' commitment to responding to their community needs."
Additionally, the Colorado Hospital Association said:
Colorado's average patient service margin ranks 12th in the country at 4.88 percent – just slightly above the sustainable margin threshold for hospitals
Colorado's total cost of care per capita – which the Association believes is the best "cost" metric available - is below the national average and places Colorado 5th lowest in the country
The focus on inpatient occupancy rates – which does not include observation patients - and the belief that hospitals function at high capacity 24/7 is uninformed and a mischaracterization of the service that hospitals provide. Hospitals must build for 20 to 30 years of growth and must ensure capacity during seasonal peaks such as flu season and surge capacity. Many Colorado hospitals reported capacity challenges, elective surgery cancellations and divert during 2017's high-volume flu season
The Colorado Department of Health Care Policy and Financing, however, maintains that the final data will still show hospital pricing challenges. The department plans to use the information to inform legislation aimed at controlling hospital costs.