Hospital Revenue from Patient Financial Responsibility Up 88%
New research shows patient financial responsibility after insurance grew 8 percent from 2012 to 2017, causing hospital revenue to rely more on patient collections.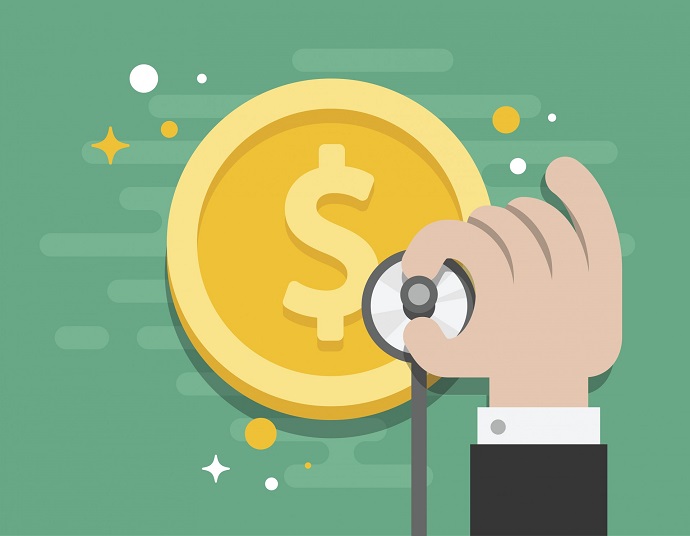 Source: Thinkstock
- Total hospital revenue attributable to patient financial responsibility after insurance increased 88 percent between 2012 and 2017, a new TransUnion Healthcare analysis uncovered.
The growth in hospital revenue stemming from patient balances after insurance significantly increased as patients faced greater financial responsibility for their healthcare. The analysis found that patient financial responsibility after insurance rose from 8 percent of the total bill in the first quarter of 2012 to 12.2 percent by the first quarter of 2017.
Commercially insured patients are particularly seeing their patient financial responsibility rise, with this group having their patient balance after insurance grow 67 percent during the five-year period.
Their financial responsibility increased from $467 in 2012 to $781 by the start of 2017.
"It is becoming clear that patient balances after insurance is a major factor in increases in uncompensated care at the macro level. Higher out-of-pocket-costs from cost sharing have made patients responsible for an increasing percentage of the bill," stated Jonathan Wiik, Principal for Healthcare Strategy at TransUnion Healthcare.
"Most patients simply cannot afford that, and hospitals need to make sure they're actively engaging their patients to ensure they have funding mechanisms for the care needed," added the author of Healthcare Revolution: The Patient is the New Payer. "Tools like propensity to pay, charity scoring and others can help differentiate a patient's willingness or ability to pay."
Researchers at TransUnion Healthcare noticed a connection between patient financial responsibility growth and uncompensated care. The American Hospital Association (AHA) recently reported that bad debt and charity care at hospitals increased by $2.6 billion in 2016, the first increase observed in three years.
Bad debt specifically troubled providers during the five-year study period, TransUnion Healthcare researchers reported. Using data from the Medicare Healthcare Cost Reporting Information System, they found that Medicare bad debt increased from $3.14 billion in 2012 to $3.69 billion in 2016, a 17 percent boost.
The persistent trend of rising patient financial responsibility after insurance exacerbated the growth in uncompensated care, they explained. Patients facing higher deductibles and co-pays were not always paying their providers for medical services rendered.
Another recent TransUnion Healthcare study showed that 68 percent of patients with medical bills of $500 or less did not fully pay their patient financial responsibility to hospitals in 2016, and the proportion of individuals failing to fully pay their providers increased from 53 percent in 2015 and 49 percent in 2014.
Bad debt is likely to continue rising at provider organizations as out-of-pocket costs increase. The greater amount a patient owes to a provider after insurance, the less likely that provider will see that revenue, a recent Crowe Horwath analysis confirmed.
"Unpaid medical debt continues to pose challenges and the rise in uncompensated care further reflects the importance of implementing new solutions to prevent revenue leakage, which ultimately provides a better patient financial experience," explained John Yount, Vice President for Healthcare at TransUnion. "A solution to address Medicare bad debt reimbursement is another critical component in a hospital's toolkit to ensure they're managing to the increased PBAI [patient balance after insurance]."
Despite the challenges bad debt poses to providers, a significant portion of provider organizations do not have a comprehensive strategy in place to recoup revenue stemming from past due patient financial responsibility.
Twenty-one percent of provider organizations do not have an in-house process or third-party vendor for hospital bad debt recovery despite the majority of organizations having up to $10 million in bad debt, a new Sage Growth Partners and Dorado Systems survey found.
Hospitals should consider implementing patient collections and bad debt recovery solutions as experts predict the challenges of patient financial responsibility to persist.
Automating the Medicare bad debt review process and ensuring the organization receives proper Medicare Disproportionate Share Hospital payments are key strategies for minimizing hospital bad debt, TransUnion Healthcare researchers advised.
Meanwhile, patient payment plans and credit on file programs have helped provider organizations of all sizes prevent uncompensated care and patient bad debt.
Choosing a strategy to recoup patient financial responsibility will depend on size and resources, but provider organizations across the size spectrum should ensure they are using a combination of proactive patient collections and bad debt recovery to recoup revenue owed to their providers.