Hospitals Create Drug Company to Combat Drug Shortages, Prices
Health systems representing about 500 hospitals launched a non-profit generic drug company to lower prescription drug rates and solve drug shortages for providers.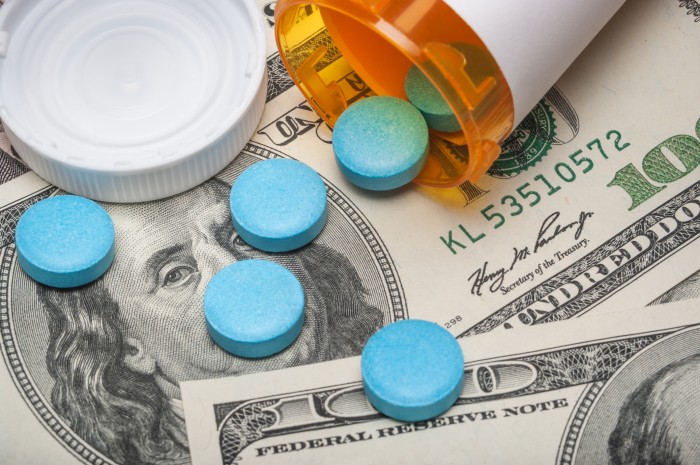 Source: Thinkstock
- Seven health systems are stepping up to the plate to tackle two of the healthcare industry's most pressing challenges: drug shortages and rising prescription drug rates.
Catholic Health Initiatives, HCA Healthcare, Intermountain Healthcare, Mayo Clinic, Providence St. Joseph Health, SSM Health, and Trinity Health recently announced the official establishment of Civica Rx, a non-profit generic drug company dedicated to providing an affordable, steady supply of generic medications to hospitals and providers.
Drug shortages remain a top obstacle for providers. The shortage of drugs may have recently peaked, according to Vizient's 2018 Drug Price Forecast, but the total number of drug shortages is not trending down. The industry faced 183 active drug shortages by the end of 2017.
At the same time, hospitals and other providers are facing significant increases in prescription drug rates. Nearly all healthcare executives (96 percent) reported an increase in inpatient drug spending in 2017, and the American Hospital Association estimated that increase to be about 23 percent between 2013 and 2015.
Rising prescription drug rates will remain a problem for hospitals and providers. Prescription drug rates are slated to see an almost five percent boost in 2019, Vizient projected.
Seven health systems representing about 500 US hospitals aim to resolve prescription drug problems for healthcare organizations by creating their own drug company. The systems announced their plans to form the company back in January 2018.
"It's an ambitious plan," Intermountain Healthcare's President and CEO Marc Harrison, MD, stated at the time. "But healthcare systems are in the best position to fix the problems in the generic drug market. We witness, on a daily basis, how shortages of essential generic medications or egregious cost increases for those same drugs affect our patients. We are confident we can improve the situation for our patients by bringing much needed competition to the generic drug market."
With the company officially established, the health systems plan to start solving the growing prescription drug crisis by targeting 14 hospital-administered generic drugs.
The non-profit company intends to become an FDA-approved manufacturer of the generic drugs and either directly manufacture the prescriptions or sub-contract manufacturing to contract manufacturing organizations.
"We are creating a public asset with a mission to ensure that essential generic medications are accessible and affordable," recently stated Martin VanTrieste, the newly-named CEO of Civica Rx and the former Chief Quality Officer of Amgen, one of the largest pharmaceutical companies.
"The fact that a third of the country's hospitals have either expressed interest or committed to participate with Civica Rx shows a great need for this initiative," he said in response to more than 120 healthcare organizations reaching out to the drug company since January 2018. "This will improve the situation for patients by bringing much needed competition to the generic drug market."
The non-profit generic drug company anticipates launching its first products as early as 2019 with the help of key healthcare industry heavy-hitters.
The Department of Veterans Affairs already signed on to provide consulting services to Civica Rx.
Three large philanthropy organizations also pledged their support for the drug company. The Laura and John Arnold Foundation, the Peterson Center on Healthcare, and the Gary and Mary West Foundation will serve as governing members to "further support and safeguard the company's not-for-profit, social welfare mission."
With about one-third of the nation's of the country's hospitals expressing their interest in participating in the new company, Civica Rx also plans to partner with other health systems. The drug company plans to announce its new health system partners later this year.