Hospitals Lagging with Healthcare Cost Transformation Efforts
About 86 percent of executives say healthcare cost transformation is needed for value-based care and competition, but few reported reducing costs in the past year.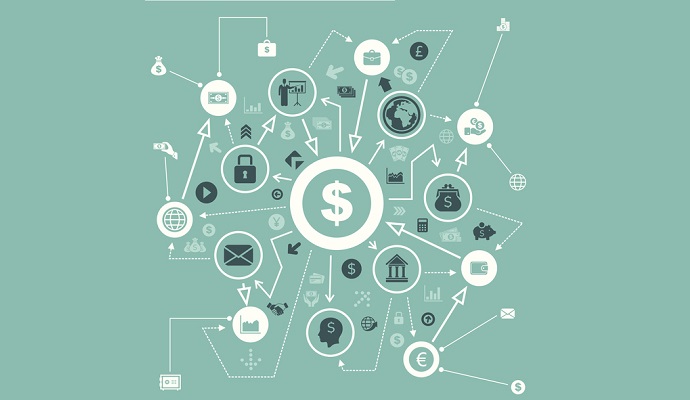 Source: Thinkstock
- Healthcare cost transformation is a top hospital and health system need. But less than one in five executives reported cost reductions of more than five percent in any priority area in the last year, a new Kaufman Hall survey shows.
"US hospitals are facing increasing pressures, so these percentages need to be much, much higher," Lance Robinson, Managing Director at Kaufman Hall, stated in a press release. "The combined effect of the shift to a new business model, competitive pressures from expanding health systems, new retail options that are siphoning off high-margin services, and the need to raise capital for strategic growth initiatives is quickly putting hospitals in an untenable position."
About 86 percent of the 190 senior executives recently surveyed said healthcare cost transformation is a significant need for their hospitals and health systems.
The value-based care transition is driving the need for healthcare cost transformations for 70 percent of executives, while remaining competitive is the driving force behind cost reduction needs among another 67 percent of executives.
Remaining competitive in the face of non-traditional competitors was a motivating factor for a greater proportion of executives this year, the survey showed. Sixty-one percent of executives cited competition as the top driver of cost reduction needs in the 2017 survey.
"New approaches to care delivery, such as retail clinics and telehealth, have emerged to offer consumers high-volume services at lower prices and more conveniently than hospital outpatient facilities," the survey report stated. "Powerful new players, such as the venture formed by giants Amazon, JPMorgan Chase, and Berkshire Hathaway, are on the scene, with the intellectual and capital investment capabilities to overhaul significant pieces of the health/healthcare business."
"Such forces have the potential to minimize or eliminate the role played by legacy healthcare organizations," the report added.
Reducing the hospital cost structure may help healthcare organizations remain competitive as non-traditional actors offer lower-cost, more convenient services for patients.
But so could making care more affordable for all consumers, Kaufman Hall stated.
With deductibles and co-payments rising, consumers have more skin in the healthcare game. And higher patient financial responsibility will incentivize consumers to seek lower-cost non-emergent services beyond the traditional hospital and hospital outpatient setting.
Despite the importance of offering more affordable care to all consumers, 41 percent of executives did not cite this as a reason for healthcare cost transformation efforts.
Generating capital to fund strategic growth initiatives and closing the gap between the financial plan and current operating performance beat out making care more affordable, with 61 percent and 59 percent of executives citing the reasons as cost transformation drivers respectively.
Hospitals and health systems are not focusing their healthcare cost transformation efforts on the right priority areas to truly bend their cost curves, the survey indicated.
Traditional priorities are still getting full attention from executives. Seventy-two percent of respondents cited traditional "labor cost/productivity" and "supply chain and other non-labor costs" as their key focus areas for cost reduction.
Labor costs, productivity, and supply chain expenses can result in quick cost reductions for hospitals and health systems. Cost reductions realized in the past year primarily stemmed from these priority areas, with 64 percent of executives reporting a three percent or more reduction and 14 percent reporting a five percent of more reduction
But the organizations should be focusing on more foundational changes to the cost structure for long-term savings, the survey explained. Business and service line rationalization, physician enterprise management, clinical redesign, and workforce redesign should be top cost reduction priorities for foundational cost structure transformation.
However, the survey showed:
71 percent of executives do not cite service rationalization as a key focus
55 percent do not cite physician enterprise management as a key focus
52 percent do not cite service line efficiency as a key focus
62 percent do not cite reduction in inappropriate clinical variation as a key focus
55 percent do not cite clinical redesign (workflow and/or model) as a key focus
The survey showed little progress with cost reductions in the foundational priority areas. For example, 61 percent of executives reported no progress with service rationalization and 46 percent said there was no progress with reducing inappropriate clinical variation.
Executives from health systems with ten or more hospitals also reported no progress more frequently than executives from smaller organizations, the survey pointed out. For instance, 60 percent of executives from larger systems cited no progress with reducing inappropriate clinical variation.
"Most healthcare leadership teams understand that change is necessary," Robinson concluded in the press release. "But they are unsure of which initiatives to tackle operationally. This year's report lays out clear focus areas for driving that transformation. Our goal for the next year is to help hospitals and health system executives make the changes needed to ensure that their enterprises are 'essential' providers in the communities they serve."