Hospitals Seek Independent Docs for Referrals, Healthcare Revenue
With 58 percent of independent providers saying they do not have a preferred referral partner, hospitals have a chance to boost their healthcare revenue, a survey stated.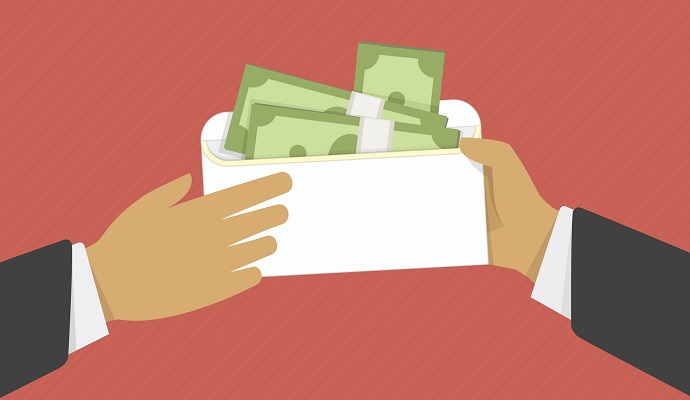 Source: Thinkstock
- A recent SCI Solutions survey found that 58 percent of independent providers do not have one or more preferred referral hospital partners, suggesting a major healthcare revenue opportunity for health systems and hospitals.
Out of the 549 independent providers surveyed, only 42 percent said they had a preferred hospital where they referred most of their services.
Although less than half of the providers have a preferred hospital, the top hospital partners received a significant boost in patient and referral volume, leading to increased healthcare revenue. Of those with a preferred hospital partner, 46 percent stated that more than 70 percent of their orders go to their top partners.
Source: SCI Solutions
Another 46 percent also reported that 70 percent or more of their referrals head to their top hospital partners.
"For hospitals, health systems and independent physician practices alike, a critical aspect of the business is providing patient-centric experiences that encourage long-term relationships between independent physicians and hospital providers, which lead to significant increases in potential revenue," stated Jamie Gier, Chief Marketing Office at SCI Solutions.
With more than half of independent providers not referring most of their orders or patients to a single preferred hospital, health systems and hospitals can potentially increase their revenue by becoming a top partner for this group of solo practitioners.
To become a top preferred hospital partner, health systems and hospitals should respond to provider referral factors. Independent providers valued care quality and patient preferences the most when deciding where to refer a patient.
Source: SCI Solutions
Although, convenience was not far behind with 45 percent of respondents and shared mission or vision with 30 percent of respondents.
"In today's changing market, convenience – for patients, as well as referring providers – will drive patient preference and continue to increase in importance," wrote SCI Solutions. "Patient expectations continue to evolve as they use services like Uber, Airbnb, and Amazon, which influence their expectations for how their healthcare interactions should work. Hospitals and their physician partners who provide convenient, patient-focused care coordination and access will have a competitive advantage."
The survey also uncovered that health systems and hospitals looking to become a preferred hospital partner should focus on providing insurance authorizations and self-scheduling capabilities. Approximately 38 percent of referring independent providers reported that they were more likely to refer to a different hospital if the other hospital provided authorizations to its community physicians.
Source: SCI Solutions
Another 37 percent of respondents said they were more likely to refer to another hospital if the other hospital offered community providers self-scheduling tools.
For provider self-scheduling capabilities, convenience and communication were key, the survey indicated. Around 66 percent of referring independent providers stated that self-scheduling features should confirm appointments and include further instructions.
About 59 percent of respondents also valued patient reminders, followed by scheduling for a broad range of procedures with 49 percent of providers.
"Physicians want to refer patients to hospitals that are easy to work with, provide communication back to them about their patients, and make the experience smooth and convenient for the patient," stated the survey.
Health systems and hospitals should also ensure that self-service capabilities are consumer friendly. Thirty-two percent of providers said that patient self-scheduling features were important.
Patients now have more at stake with the rise of healthcare consumerism. With increasing high-deductible health plan enrollment rates and the accessibility of healthcare information in the palm of their hand, healthcare consumers are getting smarter about where they receive care.
However, the healthcare consumerism trend could spell trouble for health systems and hospitals looking for more referrals to boost their healthcare revenue. A cited Accenture study found that 7 percent of healthcare consumers have switched providers because of a bad customer experience. Hospitals have lost over $100 million in annual revenue as a result.
The study also showed that 77 percent of consumers feel the ability to schedule, change, or cancel appointments online is important. However, only 2.4 percent of appointments were self-scheduled.
To keep patients coming through their doors, health systems and hospitals should ensure that patients also get the same treatment as referring providers when it comes to convenience and communication.