Hospitals Still Facing Medicare Claims Denial Management Issues
In a recent AHA survey, hospitals identified several Medicare claims denial management challenges, including misidentification of overpayments and a lengthy appeals process.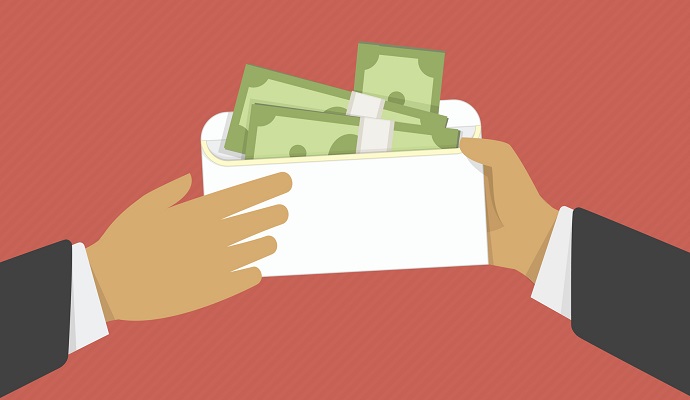 - A recent American Hospital Association (AHA) survey indicated that hospitals are still experiencing challenges with Medicare claims denial management under the Recovery Audit Program.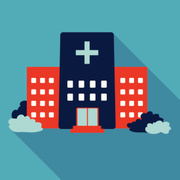 The survey of 676 hospitals revealed that about 60 percent of claims reviewed by Recovery Audit Contractors in the second quarter of 2016 did not contain a Medicare overpayment even though the claim was identified as an improper payment. That figure is slightly up from 58 percent of reviewed claims last year.
CMS launched the Recovery Audit Program to identify and recoup Medicare improper payments. The federal agency employs four contractors to review Medicare reimbursements through a computer software that automatically detects improper payments as well as auditor-run reviews of medical records and clinical documentation.
However, the AHA found that the contractors have called for more medical record reviews and consistently denied claims despite frequent misidentifications of overpayments. The average number of medical record requests per hospital jumped slightly from 1,500 requests in the first quarter of 2016 to 1,662 requests in the second quarter.
The average number of automated and complex denials, however, remained fairly consistent. Hospitals reported an average of 131 automated claims denials in the second quarter of 2016 and 627 complex denials. Last quarter, hospitals reported an average of 124 automated denials and 609 complex denials.
READ MORE: CMS Suggests Hospital Medicare Reimbursement Policy Changes
The top reason for automated claims denials was outpatient billing error with 24 percent of claims denials, followed by incorrect discharge status (22 percent), and outpatient coding error (11 percent).
On the other hand, complex denials were primarily caused by inpatient coding errors with 81 percent of claims denials. Other top claims denial reasons included incorrect discharge status with 30 percent of complex denials and outpatient coding errors with 13 percent.
The AHA also found that the average dollar value of an automated claim denial was $714, while complex denials were worth $5,418.
As the Recovery Audit Contractors continued to review and deny claims, hospitals elected to appeal more denials. About 45 percent of all Recovery Audit Contractor denials were appealed in the first quarter of 2016.
However, the survey showed that hospitals experienced challenges with the Medicare claims denial appeals process. For three-quarters of appealed claims at the administrative law judge level, the judge took longer than the 90-day statutory limit to make a decision.
READ MORE: AMGA: Align Medicare Reimbursement, Measures for High-Value Care
By the end of the second quarter of 2016, 27 percent of all appealed claims were still held up in the appeals process.
While the appeals process took longer than expected, there was some light at the end of the tunnel for hospitals. About 28 percent of hospitals were able to reverse a denial during the discussion period with Recovery Audit Contractors before the formal appeals process.
Although, hospitals reported that 60 percent of claim denial appeals that went through the process were overturned in the provider's favor. For about half of the respondents (53 percent), the claim denial was overturned when supplemental information was provided by the hospital to justify a claim.
Hospitals were also able to recoup some of the reimbursement from the claim denial, the survey showed. For complex claims that were re-billed under Medicare Part B, hospitals received about 57 percent of the original Part A reimbursement.
Despite a favorable reversal rate, the Recovery Audit Contractor process was costly for hospitals. Nearly half of the respondents (47 percent) spent more than $10,000 on the process in the second quarter of 2016, while 27 percent spent over $25,000 and five percent spent over $100,000.
READ MORE: MedPAC Targets Post-Acute Care for Healthcare Payment Reform
Additionally, the AHA found widespread problems with the Recovery Audit Contractor process. Approximately 41 percent of hospitals agreed that the top issue with the process was that demand letters from Recovery Audit Contractors failed to provide a detailed explanation of the denial reason.
Other high-ranking critiques included a lag of more than 30 days between dates on review results and receipt of demand letters (40 percent of hospitals) and never receiving a demand letter informing the hospital of a claim denial (34 percent).
Almost one-quarter of hospitals also reported that Recovery Audit Contractors did not meet 60-day time limits to make a decision.
While the AHA report revealed signficant issues with the Recovery Audit Program and appeals process, the Department of Health and Human Services (HHS) has taken steps to improve the claims denial appeals process.
At the end of 2015, HHS reported that there were 884,017 appeals waiting to be adjudicated by the Office of Medicare Hearings and Appeals (OMHA), which would take the office 11 years to resolve, and 14,874 appeals stuck at the Medicare Appeals Council level, which would take the Council six years to resolve.
To alleviate the backlog, HHS proposed several administrative changes in June, including the addition of new OMHA adjudicators, decision-making consistency across appeals levels, and streamlined processes that allow adjudicators to spend less time on repetitive cases and procedural matters.
The AHA, however, stated that the proposed changes are not enough to reduce the backlog and fix the appeals process.
"The most recent statistics released by OMHA show that the average appeals processing time was 935.4 days in the third quarter of fiscal year (FY) 2016 – an increase of 75 days from the prior quarter and 140 days since the beginning of the fiscal year," the organization wrote in a letter to HHS. "This is movement in the wrong direction, and it is clear that merely tweaking the appeals system will not adequately address the problem."
Dig Deeper:
• Quantify Denial Rates for Smooth Revenue Cycle Management
• Key Ways to Improve Claims Management and Reimbursement in the Healthcare Revenue Cycle