Hospitals Turning to Staff Buyouts to Reduce Healthcare Costs
Several large hospitals, including Brigham and Women's, recently offered voluntary buyouts to their staff to cut healthcare costs.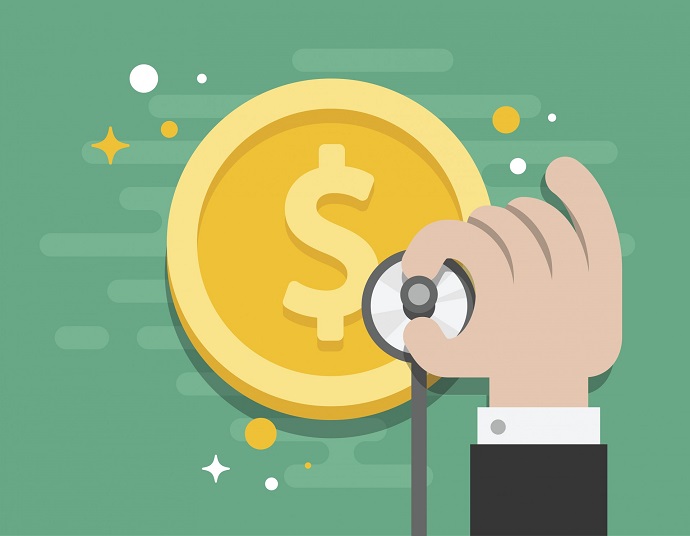 Source: Thinkstock
- Massachusetts-based Brigham and Women's Hospital may extend a voluntary buyout offer to employees in order to reduce healthcare costs in the face of growing labor expenses and stagnant claims reimbursement rates.
In April 2017, the hospital asked 1,600 employees who were 60 years or older to consider a voluntary buyout option. Hospital officials intend for the buyout to reduce labor costs that account for 66 percent of Brigham and Women's operating expenses.
"This is a challenging time for the healthcare industry," a hospital spokesperson stated in an email to RevCycleIntelligence.com in April. "Our expenses continue to rise while constraints by government and payers are keeping our revenues flat. This is negatively affecting our financial health, and we need to work differently in order to sustain our mission for the future. Alongside ongoing efforts to create efficiencies, we are at a point where we also need to right-size our workforce."
A new Boston Globe report stated that 45 percent of eligible employees have decided to take the buyout offer. However, Brigham and Women's may ask other staff members to consider the voluntary option.
"We are considering a respectful way to minimize any potential involuntary reduction in force by inviting some employees who may wish to leave the Brigham to voluntarily separate from the organization," the hospital told the local news source. "When we announced the voluntary retirement opportunity in April, we indicated that additional reductions in force would likely be necessary."
READ MORE: Hospitals Face Healthcare Employment Challenges, High Turnover
Hospital officials still pointed to flat claims reimbursement rates from private and government payers as the primary driver behind the workforce reduction.
However, Brigham and Women's is not the only healthcare organization facing financial pressure from rising operating costs and shrinking claims reimbursement amounts. Several other hospitals around the country have recently presented buyout offers to their employees as a way to reduce their healthcare costs.
Johns Hopkins hospital in DC offers staff buyout to offset value-based purchasing losses
Sibley Memorial Hospital in Washington DC announced in July 2017 that an undisclosed number of employees received a voluntary buyout option, a recent Washington Post article stated. The hospital is part of the Johns Hopkins health system.
Hospital officials aim to reduce its healthcare workforce because they are "projecting a significant budget gap for fiscal year 2018."
In a letter to staff members, the hospital's president explained that a decrease in inpatient activity in conjunction with rising labor, supplies, and health IT costs led hospital leaders to the buyout decision.
READ MORE: What Is Healthcare Revenue Cycle Management?
Also contributing to the hospital's decision to downsize its workforce was the downward shift in claims reimbursement amounts "on the basis of better outcomes and measures of safety, quality and patient experience instead of paying only for the volume of services provided."
"While change is always difficult, we have made a strong effort to minimize its impact on you, our valued staff, while at the same time ensuring we have the financial resources to enable us to continue to provide excellence and compassionate care — every person, every time," the letter stated.
Under the voluntary buyout option, employees would receive one week of pay for every year of service, up to 12 years, as well as a cash bonus of $15,000.
Largest health system in South Carolina's Midlands region aims to reduce workforce
As part of its efforts to control healthcare costs, Palmetto Health in South Carolina presented employees at the Richland facility with a buyout offer in early June 2017, according to a WISTV.com report.
In a letter to its employees, the seven-hospital system detailed a voluntary transition incentive program, in which employees can receive a "significant financial incentive package beyond basic severance pay" for electing to leave the health system.
READ MORE: Preparing the Healthcare Revenue Cycle for Value-Based Care
The voluntary buyout option is the next step in Palmetto Health's "financial recovery plan," stated the Vice President of Human Resources Rob Brinkerhoff in the letter acquired by the local news source.
"This year, we have done a lot to improve our operational performance through the Financial Recovery Plan announced by our CEO Chuck Beaman in January," Brinkerhoff wrote. "So far, we have reduced overtime and agency expenses, reduced discretionary spending and improved productivity in many departments. In addition, we have improved clinical quality and team member retention."
"The next step in the Financial Recovery Plan is a program to further reduce expenses by rebalancing the size of our team, while continuing to deliver high-quality patient care," he continued.
The voluntary buyout program was available to all team members, but some staff teams will not be eligible for the financial incentive to preserve care quality and ongoing business operations.
The WISTV.com report also noted that the buyout offer became available shortly after two of South Carolina's largest hospital systems announced a new partnership. However, Palmetto Health representatives stated that the workforce reduction program was not related to the new partnership.
Community Health Systems sells medical center after rejecting buyout offer
One of the largest general acute care hospital operators in the nation recently agreed to sell the Texas-based Weatherford Regional Medical Center to subsidiaries of HCA Healthcare.
The sale came shortly after Community Health Systems rejected a buyout offer from a physician-led group for one of its health systems May 2017. The physician group offered the hospital operator $2.4 billion for an eight-hospital system in Indiana.
Community Health System officials declined the buyout offer because it "failed to satisfy any reasonable criteria of a legitimate offer," the News-Sentinel reported.
Since the rejected buyout offer, the hospital operator fired two executives, including its CEO, and another resigned.
The hospital operator also announced the sale of several other of its health systems, including the exchange of five Pennsylvania hospitals to Reading Health System, eight-hospitals to Steward Health Care in Massachusetts, and the Louisiana-based Lake Area Medical Center to CHRISTUS Health.
The hospital sales are part of Community Health System's divestiture plans. The system anticipated at least 25 divestitures in 2017, according to financial reports from February 2017.
Through the deals, leaders intend to decrease about $15 billion in debt.