House Reps Create Caucus for Value-Based Reimbursement, Health IT
The Health Care Innovation Caucus recently launched to promote legislation that will accelerate the value-based reimbursement transition and support health IT innovation.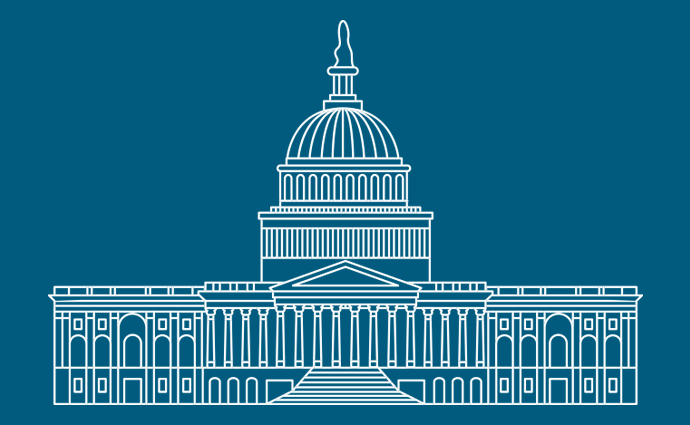 Source: Thinkstock
- Four House Representatives recently announced the creation of a new bipartisan group dedicated to supporting and promoting healthcare innovation through value-based reimbursement.
Representatives Mike Kelly (R-PA), Ron Kind (D-WI), Markwayne Mullin (R-OK), and Ami Bera, MD (D-CA) launched the Health Care Innovation Caucus. The bipartisan group intends to encourage and accelerate the value-based reimbursement transition by creating and promoting legislation that implements alternative payment models and health IT systems that support value-based care.
"Innovation is the driving force behind the evolution of today's healthcare industry," stated Representative Mullin. "The industry improves almost daily with the introduction of electronic healthcare records, groundbreaking cures approved by the FDA, and medical devices that create possibilities we never imagined. However, old and outdated payment models stand in the way of innovation and quality care."
Mullin and his colleagues hope the bipartisan group will help to overcome barriers to healthcare innovation and value-based reimbursement. The healthcare industry has not been quick to transition away from fee-for-service. Only about 29 percent of healthcare payments in 2016 were reimbursed through an alternative payment model, up just 6 percentage points from the previous year, the Health Care Payment Learning and Action Network reported.
New HHS Secretary Alex Azar acknowledged that the value-based reimbursement transition needs a push from policymakers. In a speech at a recent Federation of American Hospitals conference, he said that the current administration does not want to take incremental steps to move the industry to value-based reimbursement.
"Simply put, I don't intend to spend the next several years tinkering with how to build the very best joint-replacement bundle — we want to look at bold measures that will fundamentally reorient how Medicare and Medicaid pay for care and create a true competitive playing field where value is rewarded handsomely," he said.
The Health Care Innovation Caucus should help to achieve that goal by accelerating the transition to value-based reimbursement and bringing down healthcare costs, stated Representative Kelly.
"With the highest cost of care per person in the world, we as a country need to think critically about how we can control costs while improving quality for Americans," he said. "The Health Care Innovation Caucus is a great opportunity for Members of Congress from both parties to come together and advance new ways of paying for and coordinating healthcare. I look forward to working with my colleagues to encourage new ideas and spur new technology throughout this entire field."
The Congressional effort to support value-based reimbursement and health IT innovation brought praise from industry groups.
"We applaud the announcement of the Health Care Innovation Caucus led by Representatives Kelly (R-PA), Kind (D-WI), Mullin (R-OK), and Bera, MD (D-CA) to encourage innovative policy ideas to improve the quality of care and lower costs for patients," wrote the American Hospital Association (AHA).
The hospital group added that hospitals and health systems are already on the path to value-based care and reimbursement through accountable care organizations (ACOs) and bundled payments, as well as through health IT systems, such as predictive analytics and artificial intelligence tools.
"For healthcare leaders, it is more important than ever to test new approaches and to experiment with using technology in innovative ways that reduces costs and improves care and outcomes," the AHA stated. "We look forward to working with this newly created bipartisan group to share new ideas and to accelerate the progress hospitals have already made to improve health and healthcare in America."
The Health Care Transformation Task Force (HCTFF) also welcomed the Health Care Innovation Caucus.
"At this critical moment in the healthcare industry, the Caucus will bring much needed leadership on the issues facing the US healthcare system," the group wrote. "As the industry continues to transition to value-based care models, the Caucus's leadership will be paramount in exploring and advancing federal policies promoting successful patient-centered innovative payment models and technologies and outcome measures that support these models."