How Adding Physician Assistants Improves Hospital Revenue Cycle
Employing more physician assistants can help solve many hospital revenue cycle management challenges and reduce overall healthcare costs.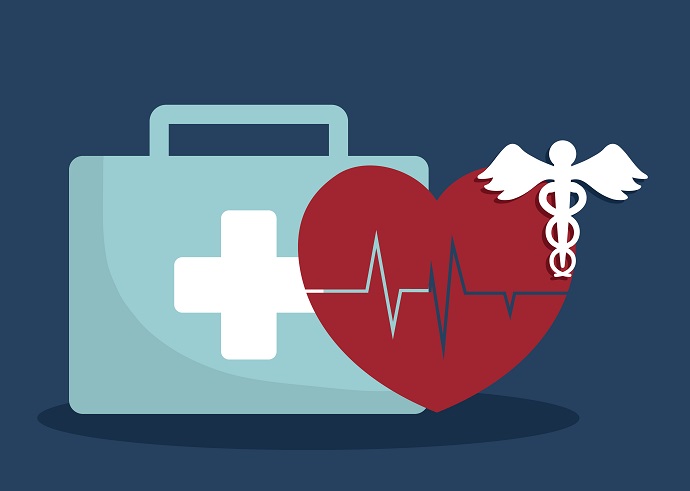 Source: Thinkstock
- Physician assistants are key players on hospital care teams, but leveraging staffing levels and care delivery capabilities may improve hospital revenue cycle.
Many hospital leaders and physicians face greater care delivery, administrative, and patient access demands under alternative payment models. But the payment models also require hospitals to reduce healthcare costs while managing more requirements.
In a seemingly impossible balancing act, some hospitals are turning to physician assistants to shoulder some of the additional responsibilities. As a result, the physician assistant workforce continues to expand with the profession growing by more than 33 percent between 2010 and 2015, a 2016 American Academy of PAs report revealed.
"They are well positioned to drive change as the US healthcare system adapts to a growing and aging population, the shift towards value-based care, and a renewed focus on patient education and prevention," stated Jennifer L. Dorn, AAPA CEO. "In short, the state of the PA profession has never been stronger."
But why should hospitals consider employing more physician assistants or optimizing their workflows? What are the benefits of leveraging physician assistants? And how can hospital leaders retool their staffing models?
Employing more physician assistants to solve hospital revenue cycle challenges
READ MORE: Tracking Key Hospital Revenue Cycle Metrics to Up Profitability
Many hospitals face revenue cycle management obstacles that can be solved by employing more physician assistants.
Currently, a major hurdle for hospital revenue cycles is a significant physician shortage. The Association of American Medical Colleges (AAMC) recently projected the total provider shortfall to be between 40,800 and 104,900 physicians by 2030.
Physician shortages continue to be a significant issue for healthcare organizations. The most recent estimated shortage increased from the 2015 projected provider shortfall of 90,000 physicians by 2025.
AAMC researchers attributed the physician shortage to an aging patient population, physician retirement, and population health management implementation.
As baby boomer group ages, the population of individuals 65 years or older is predicted to rise by 55 percent. An older population may need more frequent, expensive healthcare services, but it also indicates that more doctors are approaching retirement age. About 10 percent of the active healthcare workforce is physicians between 65 and 75 years old and another 26 percent if between 55 and 64 years old.
READ MORE: What Is Healthcare Revenue Cycle Management?
Population health management implementation may also exacerbate physician shortage challenges because the initiative aims to increase preventative care. Patients may live longer even with chronic conditions, requiring more healthcare services.
Hospitals may want to consider adding physician assistants to their care teams to fill workforce gaps created by the doctor shortage.
Additional physician assistants may also help hospitals successfully manage administrative tasks that overwhelm physician workflows. A recent American Medical Association survey found that administrative burdens topped the list of provider challenges in 2017.
Clinical documentation and quality reporting requirements under value-based purchasing also increased administrative burdens at hospitals. Physicians spent nearly the same amount of time on office visits (3.08 hours) than on desktop medicine (3.17 hours) each day, a recent Health Affairs study showed.
Desktop medicine included communicating with patients via the patient portal, responding to prescription refill requests and medical advice, ordering tests, sending staff messages, and reviewing test results.
READ MORE: Preparing the Healthcare Revenue Cycle for Value-Based Care
Physician assistants may be the key to relieving providers of some administrative tasks. Allowing physician assistants to manage administrative duties, such as filtering important patient and staff messages or documenting key patient concerns before a physician enters the exam room, could help doctors spend more face-to-face time with their patients.
Relying more on physician assistants to handle more administrative and clinical responsibilities may also reduce hospital wait times.
Physician appointment wait times have increased by 30 percent since 2014, a recent Merritt Hawkins report stated. Physician shortages primarily contributed to longer waiting periods for patients, researchers concluded.
Many healthcare experts perceive wait times as a key patient satisfaction indicator, meaning hospitals with longer wait times may not perform well on patient experience measures.
But hospitals may want to consider allowing physician assistants to take on some physician responsibilities to mitigate the effects of longer wait times. A 2014 survey from the National Commission on Certification of Physician Assistants (NCCPA) showed that 94 percent of healthcare consumers are willing to see a physician assistant instead of a doctor.
Leveraging physician assistants to lower healthcare costs and increase hospital efficiency
Hospitals can reduce healthcare costs by upping physician assistant to physician ratios. A 2016 case study in the Journal of Clinical Outcomes Management showed that hospitalist care teams with higher physician assistant to physician ratios reduced healthcare costs more than a traditional staffing model group.
A traditional hospitalist care team usually contains nine physicians and three physician assistants who manage about nine patients a day. Mean patient charges between 2012 and 2013 at the studied hospital were between $8,307 and $10,034 for the conventional staffing group.
However, expanding the staffing model to three physician assistants and three physicians at the same hospital resulted in patient charges between $7,822 and $7,755.
Using equal numbers of physician assistants and doctors also optimized physician workflows, researchers added. Physicians in the traditional staffing model group oversaw 94 percent of patient visits, whereas physician assistants in the expanded staffing model group conducted 36 percent of visits.
Physician assistants in the expanded staffing model team also oversaw more visits without a same-day physician visit (35.75 percent) compared to the conventional group (5.89 percent).
Researchers noted that the expanded physician assistant staffing model could allow doctors to focus more on complex cases or enable hospitals to provide additional or new services.
A higher physician assistant to physician ratio would also be less costly for hospitals to implement.
According to a recent PracticeMatch survey, the average yearly salary for physician assistants was $111,500 in 2016. In contrast, the mean annual compensation for physicians in 2017 was $294,000, a recent Medscape report stated.
Additionally, optimizing physician assistant workflows can also improve physician productivity at hospitals. Recent research in the American Journal of Managed Care showed that allowing physician assistants to become workflow managers as part of a Lean business strategy helped to increase physician productivity by 5 percent.
Clinic leaders in the study redefined the physician assistant role by designating them as flow managers. As flow managers, the physician assistants ensured a constant workflow, prepared patient care items for physicians to address with patients, and reminded providers to document office visits in real time.
With physician assistants managing workflow issues, doctors closed 10 percent more charts within two hours of a visit. Providers also renewed prescription refill requests within four hours of the request in 12.6 percent more cases and responded to patient telephone calls with four hours in 8.9 percent more cases.
In addition to physician productivity improvements, the clinics saw patient satisfaction rates increase from 49.1 percent to 63.2 percent after implementing the Lean business model. Patient perception of care access via appointments largely contributed to higher scores.
Retooling hospital staffing models to include more physician assistants
Fortunately for hospital leaders, the current supply of physician assistants is high to meet growing demand. The AAPA reported that the physician assistant workforce has doubled in size every decade since 1980.
While finding physician assistants to fill open positions should not be difficult in most regions, hospitals should ensure their organization has a collaboration framework and educational program in place for physician assistant success.
Researchers in the Journal of Clinical Outcomes Management study explained that a structured collaboration framework for physician assistants and doctors is key to implementing an expanded staffing model.
The collaboration framework outlines how physicians and physician assistants should discuss and treat patients together. The protocols aim to optimize care delivery workflows by ensuring each care team member knows their responsibilities and does not overstep their clinical authority.
Developing educational programs for physician assistants is also key to adding more clinicians to hospital care teams. Educational initiatives should aim to include 80 hours of didactic sessions over several months.
Researchers also recommended physician assistants to go through six months of supervised bedside education under an experienced physician or physician assistant. As the educational program progresses, the hospital should increase the physician assistant's clinical responsibilities.
"As we address the challenges of an expanding older and more complex patient population in the setting of healthcare reforms and financial pressures, optimizing the patient care team and outcomes are high priorities," stated Henry Michtalik, MD, MPH, MHS, Assistant Professor of Medicine at Johns Hopkins University School of Medicine and the study's senior author. "Support, education and teamwork are essential for any staffing model to be successful."