How Emergency Providers Can Adopt Alternative Payment Models
Researchers developed a spectrum of alternative payment model options tailored to the unique value-based care challenges of emergency departments.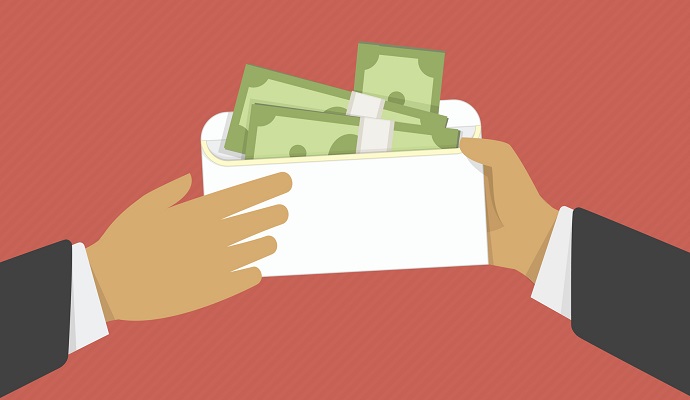 - With many value-based care initiatives aiming to reduce costly emergency room visits, some emergency departments are finding it increasingly difficult to engage with alternative payment models, according to a report in the American Journal of Managed Care.
"Ultimately, the goal of payment and delivery reforms in emergency care is about collaborating with the ED to improve population health across the continuum of care," wrote the authors of the report. "Transitioning from FFS to APMs needs to occur gradually; ideally, it should be disruptive, but not destructive, to the fundamental functions of EDs."
However, the report stated that many existing alternative payment models do not contain specialty tracks that account for the unique challenges of emergency care, such as high healthcare costs and fragmented care delivery.
Researchers stated that alternative payment models should address key challenges of delivering care in the emergency department. While emergency care providers treat patients during sudden and unexpected crises, this can make it hard for departments to predict demand for care and align care delivery with value-based goals. Many emergency departments also lack the infrastructure and coordination strategies to track patient costs and outcomes longitudinally.
Emergency departments also face different cost challenges than most other care settings, the report explained. Under the Emergency Medical Treatment and Labor Act, emergency care providers are required to treat patients regardless of their ability to pay. Providers also tend to perform more diagnostic tests to quickly identify what ails their patients, causing healthcare costs to increase faster than other care settings.
READ MORE: Coalition Offers CMMI, Alternative Payment Model Improvements
In addition, alternative payment models must recognize that emergency departments are crucial resources during public health crises and disasters, the report stated. The care setting was designed to treat some of the sickest patients in the fastest way possible, which makes it harder to monitor and improve outcomes and costs.
In response, researchers used the payment reform taxonomy from the Department of Health and Human Services to create a spectrum of payment options for emergency departments that would facilitate the transition to value-based reimbursement while supporting the unique needs of the care setting.
On one side, the spectrum started with the traditional fee-for-service model under category one. As emergency departments engage with value-based care, they are expected to move through the levels of alternative payment models in the report.
Under the second category, researchers established a basic value-based care model that pays emergency departments for reaching certain cost or quality benchmarks on top of fee-for-service reimbursements. Providers should be financially rewarded for achieving quality measures (e.g. patient experience and care quality improvements) or demonstrating value-creating activities, such as care coordination and admissions prevention.
The report detailed a third alternative payment option that introduces shared savings and risk models for more advanced emergency departments. Researchers reported that emergency care providers could develop frequent-user programs that identify recurring patients and create individualized care plans for medically complex patients. The program would incentivize providers to connect patients to "value-producing activities" that lower healthcare costs and achieve shared savings.
READ MORE: Industry Orgs Urge Lawmakers to Continue Value-Based Care Push
Bundled payment models for episodic illnesses were also listed under category three. The report suggested that emergency care providers be reimbursed a fixed amount for minor health conditions, where tracking short-term relapses and complications can improve outcomes, such as asthma exacerbations and cellulitis.
"EDs can focus on bringing these cases to a close by scheduling ED or clinic follow-up for reevaluation," wrote the authors. "For higher-acuity conditions, where extended observation may be needed (e.g. transient ischemic attack, chest pain), ED-based observation care improves care efficiency by reducing avoidable hospital admissions."
Researchers noted that the Health Care Payment Improvement Initiative in Arkansas created an acute care-specific retrospective bundled payment across Medicare and its three largest private payers. The model reimburses providers a fixed amount for treating asthma patients from the initial hospital stay to 30 days of relevant care.
The final and most advanced category included population-based payments, such as capitation and global budgets. Under the fourth option, emergency departments would be paid a fixed amount based on prior utilization, the local population, or total projected costs for a specific period of time.
"Population-based payments provide the greatest incentive to build systems to reduce inefficient care and to prevent acute care visits entirely through disruptive innovations (i.e. telemedicine), as well as to shift low-acuity care into other settings (i.e. urgent care centers)," the report stated.
READ MORE: 65% of Organized Providers Paid Via Alternative Payment Models
While the spectrum of value-based care programs acts as a starting point for emergency care providers, the report stated that CMS has established a committee under MACRA to develop specialty alternative payment models.
Emergency care providers have the opportunity to work with CMS to ensure specialty models are implemented successfully and provide guidance on how alternative payment models can be applied to acute care, the report stated. More specifically, researchers called on providers to help CMS create emergency department quality measures that enable providers to deliver high-quality care without reducing access because of value-based care incentives.
Dig Deeper:
• What We Know About Value-Based Care Under MACRA, MIPS, APMs
• Top 5 Facts to Know about MACRA Alternative Payment Models