How MACRA, MIPS Will Impact Critical Access Hospitals, FQHCs
While FQHCs are exempt from MIPS due to how they are paid, some Critical Access Hospitals will be exempt due to their patient and resource threshold.
- MACRA means different things to various types of healthcare providers, such as critical access hospitals, rural health clinics and Federally Qualified Health Centers.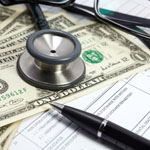 Although the new MACRA framework provides multiple paths to success with various levels of risk and reward for providers to tie more of their payments to value, some providers won't face the pressure to gain a high a Merit-Based Incentive Payment System (MIPS) score because they won't be required to.
Providers excluded from MIPS attestation include clinicians that are newly enrolled in Medicare, Qualifying APM Participants (QPs), certain Partial Qualifying APM Participants, and providers that have a low-volume threshold.
CMS has also proposed that services provided at Critical Access Hospitals, Rural Health Clinics and Federally Qualified Health Centers that meet certain criteria "be counted towards the Qualifying APM Professional determination."
Also, Rural Health Clinics and Federally Qualified Health Centers are currently exempt from reporting to MIPS because they are paid differently under Medicare.
Many Critical Access Hospitals and rural hospitals won't be a part of MIPS simply because they have a low-volume threshold.
If a provider's Medicare patients, service volume, and/or billings are below a certain level, they may be excluded from MIPS. This low-volume threshold applies to healthcare professionals that have Medicare billing charges that are less than or equal to $10,000 and provides care for 100 or fewer Part B-enrolled Medicare beneficiaries.
Also, although smaller providers are exempted from MIPS, they can still participate in Accountable Care Organizations through the Advanced Payment Program. This program is designed for physician-based and rural providers who have come together voluntarily to provide coordinated, quality healthcare to their Medicare patients, according to CMS.
The CMS Innovation Center created the program so upfront payments could be made to small provider organizations that want to participate as Accountable Care Organizations in the Medicare Shared Savings Program.
Although many providers (such as Critical Access Hospitals) will choose to opt out of MIPS and other programs due to a lack of patients and resources, those providers will also miss out on opportunities to reap rewards from the system.
On one hand, they won't be pressured to perform well on a MIPS score. On the other hand, they will not be able to gain bonus payments for high performance. The law permits $500 million in bonuses for high achievers.
HHS will encourage exempt providers to contribute data on MIPS performance measures even though they are not participating in the program, as a way to collect better data on systemic performance. The experience may help them become more familiar with the MIPS ecosystem, but it is unclear what other benefits it will bring to busy providers.