How the Bipartisan Budget Act of 2018 Impacts Claims Reimbursement
Medicaid DSH payment cut delays, MIPS flexibilities, and other health policies in the Bipartisan Budget Act of 2018 will affect claims reimbursement for providers.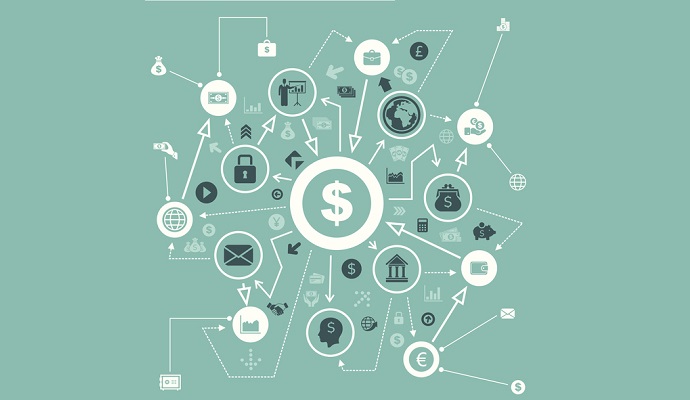 Source: Thinkstock
- After facing two government shutdowns this year, Congress passed a long-term budget deal and President Trump signed it into law early on Feb. 9, 2018. While the Bipartisan Budget Act of 2018 included plans for avoiding another shutdown and increasing domestic and military spending, the law also contained significant health policies that will impact claims reimbursement for providers.
The federal budget deal included a number of health policies. The deal contained policies to extend funding to the Children's Health Insurance Program (CHIP) and health centers, provide emergency funding to Puerto Rico and the US Virgin Islands, and reconsider federal public health fund commitments.
But buried within the over 600-page federal spending law, policymakers also included provisions that would affect claims reimbursement for providers. The deal will impact the Affordable Care Act's Independent Payment Advisory Board, Medicaid Disproportionate Share Hospital payments, the Merit-Based Incentive Payment System (MIPS), and Medicare Physician Fee Schedule payment updates.
Repeal of the Independent Payment Advisory Board
The Bipartisan Budget Act of 2018 eliminated the Independent Payment Advisory Board (IPAB), a panel created under the Affordable Care Act tasked with keeping Medicare spending under control.
The IPAB was supposed to include 15 experts appointed by the President and three HHS officials. The panel would convene if Medicare spending was slated to exceed specific growth rate targets detailed in the Affordable Care Act.
READ MORE: Key Ways to Improve Claims Management and Reimbursement in the Healthcare Revenue Cycle
The panel would create proposals to reduce Medicare spending, such as cutting Medicare reimbursement rates. HHS would implement the proposals unless Congress passed alternative measures to reduce spending growth.
Neither President Obama nor President Trump appointed experts to the panel and the IPAB has never convened since its creation under the Affordable Care Act.
Its elimination comes as a sigh of relief for providers and other healthcare stakeholders.
Over 600 organizations representing providers, patients, employers, and other stakeholders recently urged Congress to repeal the IPAB. The groups contended that the panel "not only poses a threat to access but also, once activated, will shift healthcare costs to consumers in the private sector and infringe upon the decision-making responsibilities and prerogatives of the Congress."
Potential Medicare reimbursement cuts proposed by the panel would not only harm Medicare providers, but rate reductions could decrease the number of providers accepting Medicare, the organizations stated.
READ MORE: How the Affordable Care Act Impacted Healthcare Revenue Cycle
The IPAB also puts too much power in the hands of the executive branch since HHS would have to implement IPAB proposals if Congress fails to develop alternative options, the organizations added. Their argument echoed law professor Tim Jost's 2011 argument that questioned the panel's constitutionality.
With complaints from stakeholders and the lack of use, Congress decided to permanently eliminate the panel.
Medicaid Disproportionate Share Hospital payment cuts delay
Congress delayed cuts to Medicaid Disproportionate Share Hospital (DSH) payments for another two years under the new budget law.
Hospitals receive Medicaid DSH payments for treating a greater portion of low-income, vulnerable patients.
While the payments help to support safety-net hospitals and offset uncompensated care costs, the Affordable Care Act mandated that CMS reduce Medicaid DSH payments starting in 2014 as hospitals see coverage gains under Medicaid expansion programs.
READ MORE: 4 Revenue Cycle Management, Claims Reimbursement Strategies
However, not all states implemented a Medicaid expansion program after the Supreme Court ruled that the program should be an option, causing hospitals to see fewer coverage gains overall.
CMS delayed the Medicaid DSH payment cuts until 2018 and aimed to start reducing the payments by $2 billion this year. The federal agency expected to reduce Medicaid DSH payments by $43 billion by 2025.
But hospital groups and policymakers continued to push CMS and Congress to further postpone Medicaid DSH payment cuts. House Representatives Eliot Engel (D-NY), John Culberson (R-TX) and Steven Palazzo (R-MS) wrote to their colleagues in September 2017 urging for another delay, arguing that enforcing the cuts would create a $2 billion financial shortfall among safety-net hospitals in 2018.
The American Hospital Association (AHA), America's Essential Hospitals, Children's Hospital Association, Premier Healthcare Alliance, and Federation of American Hospitals (FAH) backed the three representatives, adding that about one-half of hospitals receive Medicaid DSH payments to offset uncompensated care costs, which have not decreased as expected under the Affordable Care Act.
Congress seemed to have heard the concerns of hospitals and providers. Medicaid DSH payment cuts are now scheduled for 2020.
MIPS modifications
The Bipartisan Budget Act of 2018 included several modifications to MACRA's Merit-Based Incentive Payment System (MIPS). According to the American Medical Association (AMA), the budget deal contained the following MIPS provisions:
• Exclusion of Medicare Part B drug costs from MIPS payment adjustments and low-volume threshold determinations for MIPS participation

• Increased flexibility for another three years in scoring and the weight given to the MIPS Cost category

• Additional flexibility for CMS in setting performance thresholds for another three years

• Clarifications for the Physician Focused Payment Model Technical Advisory Committee's authority when it comes to providing meaningful feedback on proposed alternative payment models
Providers particularly commended Congress for eliminating the inclusion of Medicare Part B costs when determining MIPS participation and scores.
In the 2018 MACRA implementation rule, CMS finalized a rule that would factor in Medicare Part B drug reimbursements when calculating payment adjustments and determining eligibility under MIPS.
Providers opposed the addition of Medicare Part B reimbursement inclusion. A recent Avalere analysis showed that including the drug payments would significantly impact the revenue of specialists who administer more Part B drugs. These specialists would face up to a 16 percent payment adjustment swing when their primary care peers would only face a positive or negative 4 percent swing.
Medical societies, including the American College of Rheumatology, American Society of Clinical Oncology, and American Urological Association, urged Congress to abandon the policy.
"If left as is, this policy will negatively impact patients' access to critical life and sight-saving treatments by putting specialties that provide high-cost drugs at risk," the medical societies wrote. "It will significantly amplify the range of bonuses and penalties intended by MACRA, only for certain specialties."
After Congress decided to eliminate the MIPS policy in the budget deal, groups representing specialists commended policymakers.
"The healthcare provisions included in today's spending agreement are a huge victory for the more than 54 million Americans living with rheumatic diseases, many of whom rely on biologic therapies and vital rehabilitation services to manage their disease," stated David Daikh, MD, PhD, President of the American College of Rheumatology.
The American College of Surgeons also thanked Congress for improving MIPS and hopes to partner with Congress "to ensure that MIPS is implemented in a way that improves quality care for surgical patients."
Reduction of Medicare Physician Fee Schedule conversion rate
In lieu of extending the misvalued code provision detailed in budget deal proposals, the Bipartisan Budget Act of 2018 will actually reduce the Medicare Physician Fee Schedule (PFS) conversion factor from 0.5 percent to 0.25 percent in 2019.
The misvalued code policy from 2014 "set targets to reduce Medicare spending on so-called misvalued or overvalued codes, and then reduces payments in the Medicare fee schedule if the targets are not met," the AMA explained.
Proposed budget deals included one and two-year extensions of the policy.
However, provider organizations, like the AMA, argued that the misvalued code policy was no longer necessary. The AMA explained that there were little to no misvalued services left to review and revalue.
"The targets were unrealistic, essentially guaranteeing billions in Medicare cuts that were used to offset other policies," the AMA and three other industry groups recently wrote to Congressional leaders. "We strongly urge you to not destabilize the Medicare program and ongoing efforts to transform it by extending this flawed policy."
In light of stakeholder concerns, Congress abandoned the misvalued code provisions in the Bipartisan Budget Act of 2018, opting instead to reduce Medicare PFS conversion rates.
While the Medicare PFS conversion rate decrease appeased some healthcare stakeholders, others found the 0.25 reduction disappointing.
"The Bipartisan Budget Act of 2018 is largely a win for physician practices. Reducing burden in the MIPS program, eliminating the unelected Medicare cost-cutting board known as the IPAB, and averting a flawed misvalued code policy that would have resulted in drastic across-the-board payment cuts in 2019 and 2020 are all top MGMA priorities," Anders Gilberg, Senior Vice President of Government Affairs at MGMA said in an emailed statement. "Congress' use of a .25 reduction to the Medicare physician payment update next year as a budgetary offset is a disappointment in an otherwise favorable bill."
Other health policies impacting claims reimbursement
The Bipartisan Budget Act of 2018 also included a number of specific policies that will impact claims reimbursement for a wide range of providers. According to the law firm Baker Donelson, key policies include:
• Repeal of the Medicare reimbursement cap for therapy services starting on Jan. 1, 2018

• Five-year extension of the 2-percent urban, 3-percent rural, and 22.6-percent super rural ground ambulance add-on payments

• Extension of the Medicare low-volume hospital payment program until Oct. 1, 2019

• Five-year extension of the Medicare-Dependent Hospital program

• Requirements for HHS to reform home health payment system by implementing a 30-day episode for payment by Jan. 1, 2020

• Two-year extension of blended site neutral payment rate for certain long-term care hospital discharges
Health policy contains to dominate political discussions and the Bipartisan Budget Act of 2018 showed that. As policymakers enforce the new budget, providers should expect to see their claims reimbursement and revenue change.