How to Address Challenges of Alternative Payment Models
A CAPG guide has recorded case studies that summarize successes and challenges with alternative payment models, such as ACOs, capitation structures, and bundle payments.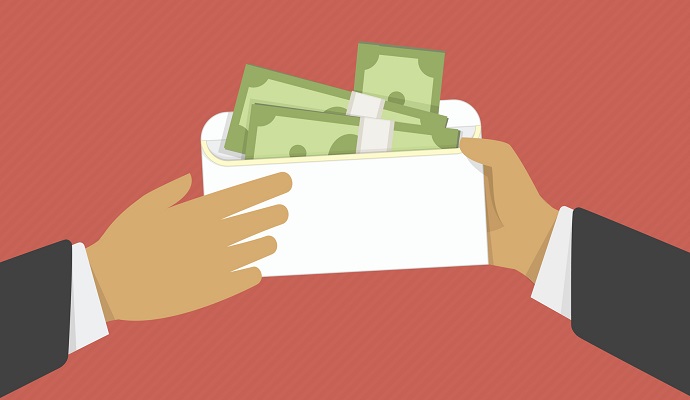 - As the healthcare industry moves towards value-based care, more providers are choosing alternative payment models to facilitate the transition. CAPG, a trade association of accountable physician organizations, has published a guide of alternative payment models, to explain how the healthcare industry has implemented value-based care.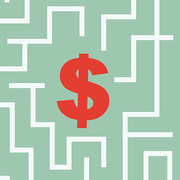 "Our nation has officially embarked on a journey from volume to value," said Donald Crane, CAPG's President and CEO. "These case studies are intended to facilitate the transition by showing how physician groups are succeeding in value-based payment models."
Generally, the guide noted that successful alternative payment models are able to advance quality and efficiency for payments by aligning payment to performance goals, foster team-based care and primary care services, and develop better methods for treating high-risk patients, especially those with chronic diseases.
However, CAPG also detailed several challenges that healthcare providers have face with implementing various alternative payment models, including inadequate data sharing with payers, lack of patient engagement, and coordinating quality measures across programs.
The guide highlights the successes and challenges for various value-based care models, including accountable care organizations, capitation models, and bundle payment arrangements.
READ MORE: NAACOS: Mandatory Bundled Payments Impede ACO Financial Success
Accountable care organizations
For participants in Medicare ACOs, such as the Medicare Shared Savings Program (MSSP) and the Pioneer model, their organizations were able to improve care quality and coordination for Medicare beneficiaries.
"The program encourages ACOs to focus on care coordination and 'de-fragmentize' care," wrote Keith Pugliese, John Muir Health's Vice President of Contracting and Risk Operations. "It also enables us to focus on quality of care processes and outcomes."
Pugliese added that the one-sided risk model of MSSP ACOs has allowed his organization to prepare for greater risk arrangements and continue to implement robust value-based care delivery.
Physicians at Monarch Health, a Pioneer model participant, reported access to new tools and more patient data, such as patient screening forms and patient profiles based on CMS claims data.
READ MORE: AHA Backs Cardiac, Ortho Bundled Payments Delay Until 2018
Additionally, CMS waived some restrictive rules under the shared-savings model, which enabled Monarch Health to improve patient outcomes.
"We have reduced unnecessary hospital stays because we are allowed to directly admit ACO patients to a skilled nursing facility without a prior three-day acute hospital stay," explained Ray Chicoine, Monarch Health's President and COO.
Despite many successes with Medicare ACOs, both healthcare organizations found it difficult to predict financial performance because ACO patients are not disclosed during the performance year, ACO patients could receive care from other Medicare providers outside of the network, and methodologies for calculating cost benchmarks were too complex.
Medicare ACO participants also complained that patient engagement suffered within ACOs because patients are not incentivized to stay within the network and many are unware of the benefits of the model.
"To maximize care coordination and care improvements, Medicare and ACOs must figure out how to increase patient engagement,' noted Chicoine.
READ MORE: Keep Medicare Bundled Payment Models Mandatory, Experts Say
Participants in commercial ACOs, including an upside-only Preferred Provider Organization (PPO) platform and a shared-savings HMO model, stated that population health management programs and identification of high-risk patients improved under the ACO.
However, commercial ACO participants urged health plans to share more patient data, especially for behavioral health.
"In other words, although behavioral health conditions frequently impact other areas of care, such as emergency department visits, PMG [Physicians Medical Group] cannot access this information," said representatives from Physicians Medical Group of Santa Cruz and members of an HMO ACO. "The health plan has called a committee of medical directors from different ACOs to develop a solution to this challenge, but so far there has been no resolution."
Unlike Medicare ACO members, commercial ACOs were also criticized for not aligning ACO requirements across health plans, which made it difficult for providers to participate in multiple value-based care models.
Capitation models
Like with commercial ACOs, participants in capitation models, which are usually paid a fixed per-member, per-month amount, reported that health plans need to better align quality measures and share more patient data.
"The lack of alignment of quality metrics across payers represents a costly burden and an opportunity for improvement," stated members of the Sharp Rees-Stealy Medical Group, which works under a global capitation structure.
The Sharp Rees-Stealy Medical Group representatives urged health plans to standardize data systems. While each physician must submit encounter data to different health plans, each plan maintains a different process for verifying the accuracy of patient data. These verification systems can oftentimes eliminate certain medical encounters and cause populations to appear healthier.
Additionally, John Kirk, CEO of Pioneer Medical Group, explained that his organization's percent-of-premium capitation model causes Medicare to reduce reimbursements to health plans based on risk-adjusted calculations. Medicare may pay more for treating more complex patient cases, but Kirk noted that risk adjustment methodologies have not accounted for the resourced needed for proper chronic disease management, leading to lower payments.
Despite lower payments, Kirk mentioned that the model has incentivized all healthcare stakeholders to advance quality measures and prevent spending over the capitation amount per patient.
Representatives at Sharp Rees-Stealy Medical Group also praised upfront resources that are provided through a capitation model. These payments contributed to developing multidisciplinary care teams, advancing health IT and infrastructure, and e-consulting.
"Because the majority of our revenue is prepaid, we have the resources to invest in innovations that improve patient care," they explained.
Bundled payment structures
Members at Catholic Health Initiatives explained that Medicare's Bundled Payment for Care Improvement Initiative has led advancement in care quality and efficiency as well as greater access to patient and claims data.
Under the bundled payment model, healthcare providers receive a fixed payment for an episode of care based on historical claims. The payment includes when the patient is admitted and all related services up to 90 days after hospital discharge.
Catholic Health Initiatives created three teams to implement the alternative payment model, including a pre-admission team to evaluate and coordinate patients with care teams, an acute team to reduce lengths of stay, and a post-acute team to help transition patients out of the hospital.
"As a result of our participation in bundled payment initiatives, we have reduced readmissions by 46 percent and reduced utilization of skilled nursing facilities by 45 percent," reported the representatives.
Through the program, the healthcare organization receives episode-related data from Medicare once a month, which helps to assess how the organization is managing patients, readmission rates, and other quality measures. Medicare also provides more information about where patients are being treated, including outside of the system.
Participants in the program urged CMS to allow more savings to by shared with physicians, which would maximize collaboration. It would be beneficial to elucidate rules with post-acute providers, such as skilled nursing facilities, which would allow for more flexibility in selecting appropriate post-acute providers.
While the guide presents more vignettes on several other alternative payment models, CAPG aims to demonstrate how these reimbursement structures work to improve patient care and advance innovation in healthcare delivery, noted Mara McDermott, CAPG's Vice President of Federal Affairs.
Dig Deeper:
• Top 5 Facts to Know about MACRA Alternative Payment Models
• Examining the Value-Based Alternative Payment Models Basics