How to Adopt a Retail Approach to Boost Healthcare Transparency
Some hospitals have implemented healthcare transparency strategies that are retail-oriented, such as price quotes and money-back guarantees, to retain and attract consumers.
- More hospitals are implementing healthcare transparency strategies that borrow from the retail industry in order to retain and attract consumers, according to a recent PricewaterhouseCoopers Health Research Institute report.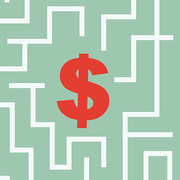 The report found that hospitals and healthcare systems have experienced patient volume declines because of increases in patient financial responsibility and lower-cost standalone healthcare sites.
"This shift has prompted some health systems to think more like retailers as they adjust their approaches to attracting and retaining consumers," the report stated. "These health systems are rethinking their charges and developing innovative ways to communicate them to their customers."
As more individuals enroll in high deductible health plans and cost-sharing arrangements, healthcare consumers are increasingly researching healthcare prices and selecting lower-cost standalone healthcare sites for treatment and services. In 2015, 30 percent of American adults reported that they had contacted different providers and health systems about prices, according to a cited Health Research Institute survey. That figure is up from just 26 percent of adults in 2014.
Another 40 percent of adults in 2015 also said they had asked about prescription or procedure prices before the appointment.
READ MORE: Hospitals Maintain Test Use Despite Healthcare Price Transparency
As part of their research, consumers are finding that retail clinics, standalone surgical centers, and walk-up medical facilities charge less than hospitals and healthcare systems for common services, such as routine blood work, imaging procedures, and laboratory work.
Researchers found significant price variations across healthcare settings. For example, a chest CT scan in New Hampshire cost $2,701 at a hospital and $872 at an imaging center.
Healthcare prices also varied from one hospital to another. A MRI scan in Oregon was priced at $3,503 at one hospital and $1,252 at another, researchers reported.
"This increasingly is important because many consumers report being open to seeking care in new venues," researchers added. "More than one-third of consumers say they would be willing to go to a retail clinic for an imaging procedure, for example."
Higher-cost hospitals and healthcare systems may also be negatively impacted by payers who are directing beneficiaries to lower-cost providers. Some insurers offer beneficiaries financial incentives for getting treatment at low-cost alternative healthcare sites.
READ MORE: CMS Calls On Rural Hospitals to Join Alternative Payment Model
Researchers noted, however, that "many health systems are unaware that this type of practice is occurring until they start to lose volume for certain commodity-type services."
In response to patient volume and healthcare transparency challenges, researchers found that some hospitals are using retail approaches, such as price quotes, simplified billing, consumer outreach, and money-back guarantees, to attract and retain patients.
Some hospitals, like Florida-based Adventist Health System, have implemented retail-oriented strategies to compete for patients. At Adventist Health System, hospital leaders developed methods for adjusting healthcare prices and decreasing charge-to-cost ratios in its chargemaster.
The healthcare system identified clinical areas where there was increasing competition, such as hospital-based rehabilitation services and outpatient laboratory work, and compared its prices to other local providers. Using the information, hospital leaders pinpointed what services most affected healthcare revenue and which prices could be decreased.
Through the retail approach, Adventist Health System found that decreasing key chargemaster components between 30 and 40 percent would reduce annual healthcare revenue by $50 to $75 million. But the healthcare system reported that the approach increases predictability and it expects to absorb the losses over time.
READ MORE: NJ Quality Improvement Model Lowers Healthcare Costs by $641M
Other healthcare systems, like Oklahoma-based INTEGRIS, found success with price quote tools, the report stated. For almost a decade, INTEGRIS has used the Priceline tool, which gives consumers almost 240,000 price quotes for outpatient procedures each year. The tool also provides accurate quotes that are between three and five percent of the final charge.
Using a price quote system, INTEGRIS directed more patients to lower-cost clinicians within the system's network and increased point-of-service collections from $1 million in 2008 to $18 million in 2015.
Researchers also mentioned that Geisinger Health System in Pennsylvania took a more consumer-focused approach. The healthcare system implemented price quote tools, a patient portal, simplified medical bills, and a money-back guarantee for unsatisfied patients.
Since implementing the consumer-focused retail strategy in 2015, Geisinger Health System, which serves more than 3 million individuals, has only returned $120,000 in patient balances, the report stated.
For hospitals and healthcare systems looking to implement a retail approach, researchers advised organizations to use bundled services, compare prices against local competitors, and evaluate how chargemaster revisions could affect total reimbursement.
Hospitals and healthcare systems should understand how to package medical services into a bundled payment, the report stated. The bundled payment may decrease healthcare costs and care delivery variation.
"Developing an 'all-inclusive' bundled service offering for a hospital's core service is one way for health systems to build volume because it is more representative of the traditional retail experience," researchers wrote. "A successful bundling strategy may also lead to better brand recognition for the hospital."
However, researchers pointed out that bundled payment results have been mixed with some procedure bundles lowering per-patient costs and others driving up costs.
Comparing healthcare prices against the competition is another key step, the report continued. Providers should assess negotiated rates with payers and compare them to competitor rates. Using the comparisons, providers can either decrease or rationalize gross charges.
Healthcare systems and hospitals should also be aware of how chargemaster changes will impact other reimbursement areas, researchers advised. For example, pricing changes could affect Medicare cost reporting and drive down disproportionate share hospital payments.
"Careful evaluation of any price reduction strategy is critical to ensuring hospitals preserve and even build revenue through their pricing strategies," the report concluded.
Image Credit: PwC Health Research Institute
Dig Deeper:
• Key Ways to Boost Collection of Patient Financial Responsibility