How to Manage ACO Risk with Value-Based Purchasing Programs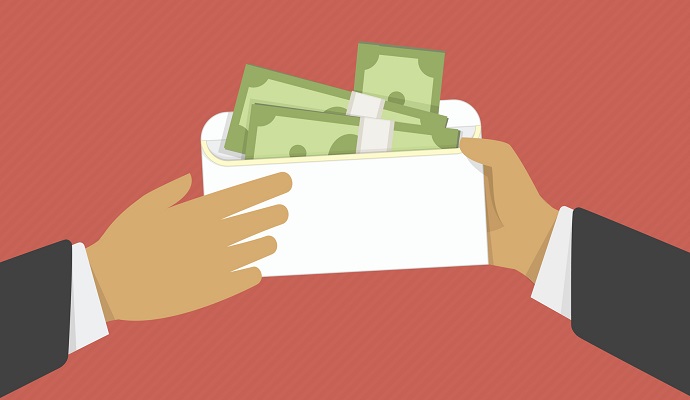 - The game of Risk is more than just a generally entertaining board game about world supremacy. It is also a critical game healthcare providers, payers, and hospital executives play daily regarding their own revenue cycle management objectives. When it comes to value-based purchasing programs, is playing it safe dangerous?
Understanding the foreboding implications of financial risk is a direct challenge for healthcare providers and payers as the definition of risk management transitionally evolves, says Eric Chetwynd, Director of Product Strategy at Curaspan. Chetwynd, who spoke with RevCycleIntelligence.com, advices healthcare executives looking to maximize financial gains to disperse risk to best enhance engagement within a broader community and networking spectrum.
"The whole goal of these value-based programs is really to put financial risk in the hands of provider organizations," Chetwynd says, in relation to a multitude of financial challenges faced by healthcare organizations.
"Provider organizations have not traditionally had to really manage risk," Chetwynd says. "There definitely is the tendency to go towards the safer versions of those programs. In the [Accountable Care Organization] ACO model, you clearly see that most organizations are going for the one-sided savings model versus the two-sided risk model. And I think that's got to do with comfort level," he adds.
There is a shift from risk belonging to a healthcare payer to providers, says Chetwynd. Understanding how to manage risk but also what that risk means is imperative for providers to understand, he adds.
READ MORE: 56% of Top Performing Med Groups Plan Value-Based Purchasing
"If you were to talk to a hospital on what they think from a business perspective, they definitely reached out and connected with other providers in the community, whether it was physicians or skilled nursing facilities," Chetwynd explains. "But they didn't really collaborate with them at a fundamental level, and that was because frankly they weren't incentivized to do that beyond clinicians wanting to do a good job."
Although healthcare payers continue to consider who the top providers are as they establish preferred networks, health systems and alliance provider organizations are just starting to tackle this notion, states Chetwynd.
"The payment structure is definitely what influences everyone's behavior at a really fundamental level," maintains Chetwynd, who confirms financial incentives are a large factor to consider. "That's evident when you look out in the marketplace today at some of these new programs, particularly ACOs and Bundled Payments. There are a lot of organizations," he says, "looking to participate in those programs because they see that's going to be the financial structure of the future, and they see the incentives obviously tied to those programs."
Chetwynd says incentives are driving people to think differently, to try, and to experiment. A move towards a value-based purchasing program is vital, but there are challenges for participating providers, he says. When considering the ACO model, for instance, he says various structural problems and flawed retrospective analysis result in not being able to guide patients into preferred networks and failing to attribute patients upfront.
Regarding the upcoming future of ICD-10 implementation and its impending impact on value-based programs, Chetwynd says its substantial impact as a top initiative for CIOs means it competes for resources from a value-based purchasing program perspective.
READ MORE: Engaging Providers Key to Value-Based Reimbursement Adoption
"There's definitely some laudable goals around ICD-10 with being able to get much more granularity around diagnoses so you can report better," Chetwynd maintains. "It becomes another set of tasks when you think about the limited resources needed to tackle these programs. I think that also speaks to how much provider organizations are willing to dip their toe in the water when they're occupied with other activities," he adds.
In regard to dually substantial ICD-10 implementation – and Meaningful Use initiatives – Chetwynd says the healthcare industry should approach both in an incremental manner to allow for catch up. Chetwynd anticipates the healthcare industry will continue to move at a much slower rate than the Centers for Medicare & Medicare Services (CMS) ambitiously anticipates.
"If the first step is to build out these networks, start engaging your other providers. Realize that under value-based programs, whether you're managing a population under an ACO initiative or patient episodes under Bundled Payments, at the end of the day, before you can take your first step, you have to understand who else you're working with," Chetwynd asserts. "You have to think more community-based and start initiatives to engage those community participants," he adds, confirming community outreach and the maintenance of collaborative relationships as the next hurdle to tackle upon the value-based purchasing program horizon.
Chetwynd advises healthcare executives to start thinking about where the marketplace is moving towards – communities and networks. "Think about outreach programs that you can launch. Consider how you smooth the process in your day to day operations of working with those providers out in the community. At the end of the day, you're all managing these patients together and sharing risk together, so really engage those provider networks," says Chetwynd.
"It is fundamental that you have this foundational layer as you go at risk for patients. I think that's really the next big challenge and provider organizations should look for those relationships that you build as well as the technology that supports it," he states.
READ MORE: NAM Advises Leaders to Prioritize Value-Based Purchasing Reform
Chetwynd says technology is necessary for automation, for enhanced communication, and the sharing of health information across networks. Building upon a foundation of strengthened relationships and a clear comprehensive technology is key, he states. As patients move through the healthcare network, focusing on the best clinical outcomes from a cost and efficiency perspective and patient satisfaction perspective is essential for the advancement of the industry, he confirms.
Winning the game of healthcare Risk means comprehending the lay of the land regarding the future of ACOs and value-based care initiatives. Perhaps the real risk comes from doing nothing at all.