How Value-Based Care Payment Improves Patient Outcomes
Bringing more value-based care payment toward Medicare Part B should ensure that physicians choose the most effective medication.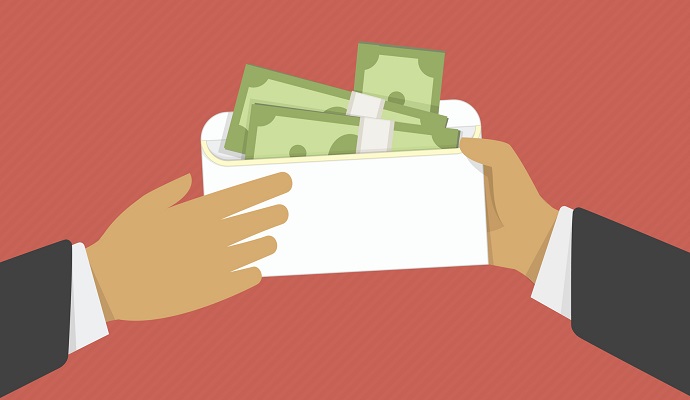 Last month, the Centers for Medicare and Medicaid Services (CMS) released a new value-based care payment system for Medicare Part B drug prescribing protocols of physicians. Medicare Part B is a program in which decisions are reimbursed for prescribing medication in a medical office or hospital outpatient department.
The kind of medication covered under this particular program include cancer drugs, eye care treatment, and antibiotics. Essentially, bringing more value-based care payment toward Medicare Part B should ensure that physicians choose the most effective medication to treat their patients.
CMS is seeking ways to block incentives among healthcare providers that stimulate them to assign medication not as well-performing as other drugs due to the fee-for-service reimbursement system. The new CMS proposal for changing Medicare Part B toward value-based care payment model devises methods to reduce out-of-pocket costs for the patient. Additionally, physicians will be rewarded for educating patients on the proper use of their medications.
Along with these amendments, the CMS proposal looks to price drugs based on their clinical effectiveness for a particular medical condition. Reference pricing will also be created as well as incentives for physicians to develop risk-sharing contracts that are dependent on patient health outcomes.
In a public statement, Debra L. Ness, President of the National Partnership for Women & Families, spoke about the benefits of switching to a value-based care payment system when prescribing medication via the Medicare Part B program.
"Our country needs to do all it can to improve the quality and value of health care at the same time we develop ways to lower costs and make care more affordable. The proposal from the Centers for Medicare & Medicaid Services (CMS), announced earlier this month, to test new approaches to paying for Medicare Part B drugs is a welcome experiment with better ways to align payment incentives with the best interests of patients," Ness began.

"Our current healthcare system is riddled with perverse payment incentives that drive up costs unnecessarily without improving the quality, outcomes or value of health care. It is a compelling national priority to ensure that our payment system rewards high-value care — including when it comes to prescription medications. Adopting value-based methodologies for Part B medication payments should help ensure that patients get the most effective medication, at the best cost, for their needs."

"As CMS tests new payment approaches, we encourage the agency to rigorously build an evidence base, and to use patient-reported outcomes and experience to assess the performance of various medications. We need to know more than how different drugs affect mortality; we also need to know how they affect symptoms, functional status and quality of life for the patients who take them. A robust effort to engage patients in this process will be essential."

"Throughout our healthcare system, we need payment strategies that drive smarter spending — that help give patients the right care, treatment and drugs at the right time for the right reasons and at the right costs. We encourage the pursuit of models that both support patient-centered prescribing by clinicians and eliminate cost barriers to patients getting the most appropriate medications for their needs."

"We are pleased to see CMS move in this direction, and encourage the testing and refinement of new payment models that improve access, quality of care and outcomes for patients, while driving smarter spending and greater value for our healthcare dollars."
The reforms taking place under the Medicare Part B drug prescribing program is expected to give physicians more incentive for assigning the most effective medications through a value-based care payment model. HealthPayerIntelligence.com gathered more information about the changes taking place under the Medicare Part B program from Dr. Bill Bithoney and Dr. David Friend, Managing Directors of BDO's Center for Healthcare Excellence & Innovation.
"In the past, Medicare theoretically got a good deal because they paid 95 percent of the average wholesale price plus the add-on. What happened in reality was that Medicare was boondoggled, if you will, by Pharma because Pharma could simply, at will, raise their average wholesale price for their medications," Bithoney clarified.
"If you're familiar with Medicare, it is very effective at negotiating prices of other things. If you go to the hospital or skilled nursing facility, they tend to pay a price that is often substantially less than the commercial payers. They speak softly but they have a big stick," Friend began.
"Most people assumed, when they used the word wholesale price that Medicare was getting a deal. You can see the behavior of some of the companies and how they took advantage of that. The spirit of the situation was always that Medicare was going to get a better price than the commercial side," he continued.
"I think you're going to see smart people not want to be in conflict with CMS on drugs. That will be a losing strategy for the drug companies. The poster child was Valeant. I think you're going to see more people become responsible quickly."
"It's eminently more logical to pay for drugs based on their actual outcomes and I think this will also propel us to start moving in that direction. It's not only the legislation but it's also what happened in the marketplace that will really change people's behavior profoundly," concluded Friend.
"Pharma has been looking at ways to reduce pricing such as value-based pricing, indication-based pricing, and quality of year in life pricing," Bithoney described new payment models for the pharmaceutical industry. "The Novartis-Aetna-Cigna deal has a lot of pressure and I think that ultimately the price of medicine will come down and be more reasonable based on this, as we explore how a free market based in rational healthcare consumption can improve lifespan and health."
-