HRSA Awards $293M to Bolster the Primary Care Workforce
The National Health Service Corps (NHSC) and Nurse Corps programs will receive millions to support the primary care workforce and increase patient access to care.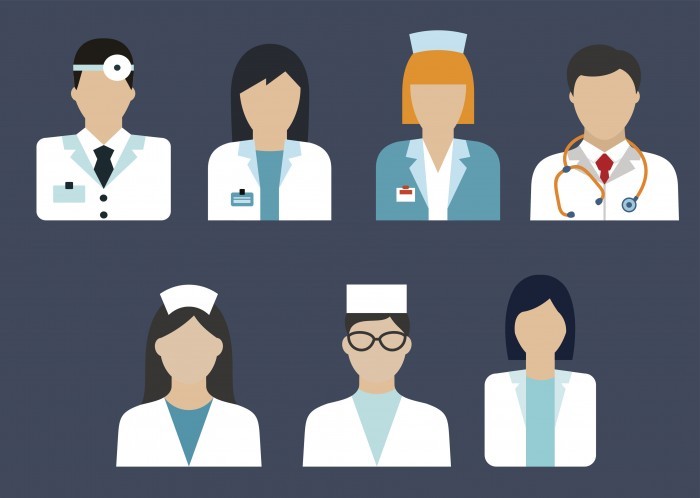 Source: Thinkstock
- The Health Resources and Services Administration (HRSA) is looking to bolster primary care by awarding $293 million to expand the primary care workforce, HHS recently announced.
The healthcare industry is facing a serious physician shortage problem. The Association of American Medical Colleges (AAMC) recently projected the industry to fall short by up to 120,000 doctors by 2030.
And primary care will bear a significant portion of the physician shortage. The AAMC estimated that primary care field to face a shortage between 14,800 to 49,300 full-time equivalent (FTE) physicians by 2030.
The primary care shortage is impacting Americans across the country. About 13 percent of US residents, or 44 million individuals, currently live in a county with a primary care physician shortage, new data from UnitedHealth Group recently showed.
While the shortage is affecting all types of communities, rural residents are five times more likely to live in a county with less than one primary care physician per 2,000 residents compared to urban and suburban residents.
HRSA aims to increase the primary care workforce in areas particularly affected by the growing physician shortage. To address the issue, millions of dollars in awards from the federal agency will go to primary care clinicians and students in the National Health Service Corps (NHSC) and Nurse Corps programs.
Both programs aim to develop healthy communities by providing scholarships and loan repayment to healthcare providers. Providers who receive the financial assistance then work in areas with limited patient access to care.
Collectively, approximately 13 million patients receive care from the over 12,500 clinicians in the National Health Service Corps and Nurse Corps. Another 1,725 primary care students are also either in school or residency prior to future service in the Corps programs, HHS reported.
"These programs connect primary care providers with the rural, urban, and tribal communities across the country that need them most," said HRSA Administrator George Sigounas, MS, PhD. "In addition to providing essential medical and dental care, these clinicians are on the front lines helping to fight pressing public health issues, like the growing opioid epidemic."
Addressing the opioid epidemic is a key driver behind the HRSA's efforts to bolster primary care, HHS emphasized.
Over 3,600 members in the National Health Service Corps currently deliver behavioral health services, such as medication-assisted treatment and other evidence-based substance use disorder care. The clinicians provide care in high-need areas access the country.
HRSA intends for the awards to expand patient access to substance use disorder treatment in rural and underserved areas.
"For decades, NHSC and Nurse Corps clinicians have been caring for vulnerable patients who might otherwise go without treatment," said Luis Padilla, MD, HRSA's Associate Administrator for Health Workforce. "In the midst of the current opioid crisis, these providers are again rising to the challenge, working in hard-hit communities to provide mental and behavioral health services, including substance use disorder treatment."
To bolster the primary care workforce and address patient access to care and behavioral health services, HRSA reported that it will award the greatest amount to the National Health Service Corps Loan Repayment Program. The loan repayment program will receive $142.1 million to provide over 3,200 new awards and more than 2,300 one-year continuation awards to fully trained, licensed primary care clinicians.
HRSA will award another $47.1 million to the National Health Service Corps Scholarship program to give 222 new awards and seven continuation awards to medical students pursuing primary care training that will result in a medicine or dentistry degree. Students pursuing a degree as a nurse midwife, physician assistant, or nurse practitioner are also eligible.
The following programs will also receive a portion of the $293 million in funds from the HRSA:
Nurse Corps Loan Repayment Program will receive $44.4 million to provide 544 new awards and 279 one-year continuation awards to nurses in exchange for them practicing at a healthcare facility with a critical shortage of nurses or serving as nurse faculty at an accredited school of nursing
Nurse Corps Scholarship Program to get $25.1 million to give 215 new awards and four continuation awards to nursing students who will practice at least two years in a facility with critical shortages
National Health Service Corps Students to Service Loan Repayment Program to receive $19.3 million to offer 162 new awards to medical and dental students in their last year of school in return for their choosing primary care as a focus and working in underserved rural and urban areas
National Health Service Corps State Loan Repayment Program to get $12.6 million to provide 1,350 new and continuation cost-sharing grants to clinicians in 37 states and territories that operate their own loan repayment programs
Faculty Loan Repayment Program to receive $1.1 million to give 23 new awards to healthcare educators in exchange for serving as a faculty member in an accredited and eligible health profession school
Native Hawaiian Health Scholarship Program exit disclaimer icon to get $900,000 to offer nine new awards and one continuation award to Native Hawaiian healthcare professional students trained in the disciplines and specialties most needed to deliver quality, culturally competent, primary health services to Native Hawaiians
The most recent HRSA awards will build on past funds given to similar programs that support the primary care workforce and patient access to care. In 2016, the HRSA announced over $149 million in awards to support healthcare employment efforts to increase the number of primary care providers.