Impact of Quality Payment Program on Medicare Reimbursement
The Quality Payment Program offers eligible clinicians several attestation tracks in 2017 that will determine Medicare reimbursement adjustments in 2019.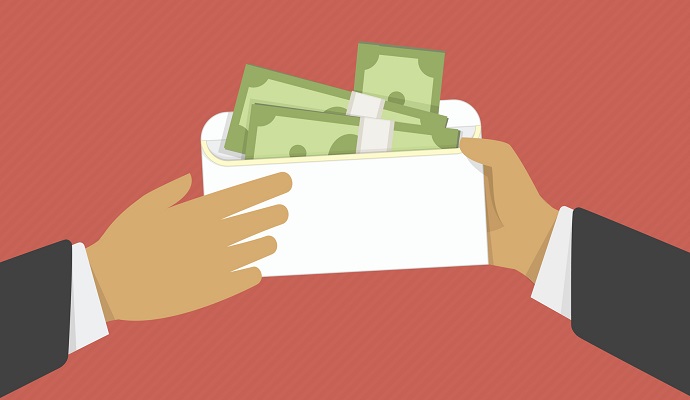 - With the final rule on MACRA implementation finally emerging, eligible clinicians were presented with a range of Quality Payment Program participation options that would impact Medicare reimbursement payment adjustments in 2019.
The Quality Payment Program will launch on Jan. 1, 2017 and eligible clinicians are expected to submit quality performance data to CMS by Mar. 31, 2018. CMS will then provide feedback on performance and make the appropriate payment adjustments for 2019 Medicare reimbursements.
However, the final rule codified four flexible MACRA attestation options for the 2017 performance year that outlined what eligible clinicians must do to avoid negative payment adjustments in 2019 and maximize value-based reimbursements.
"These transition year policies for CY 2017 will encourage participation by clinicians and will provide a ramp up period for clinicians to prepare for higher performance thresholds in the second year of the program," stated the final rule.
How to avoid negative Medicare reimbursement adjustments
READ MORE: Oncologists Need Data Reporting, Time for MACRA Implementation
CMS announced that the 2017 performance year will act as a transition period to help eligible clinicians prepare for the new value-based reimbursement program. Eligible clinicians can choose to not participate in the Quality Payment Program, but they will receive a negative four percent Medicare reimbursement adjustment in 2019.
Providers can avoid a downward adjustment by submitting some 2017 quality performance data to the Merit-Based Incentive Payment System (MIPS) by Mar. 31, 2018. The final rule lowered the MIPS performance threshold to three points during the transition year, meaning clinicians must report on at least one measure to prevent negative payment adjustments.
Under the testing attestation track, eligible clinicians can report on a minimum of one quality performance measure, one improvement activity, or the required measures in the advancing care information component.
Earning neutral, positive Medicare reimbursement adjustments under MIPS
For eligible clinicians looking to go beyond just testing the Quality Payment Program, CMS announced two other MACRA attestation tracks through MIPS that can qualify participants for positive Medicare reimbursement adjustments.
READ MORE: MIPS Reporting Success Depends on Choosing Suitable Measures
First, clinicians can elect to report to MIPS for some of the performance year as long as it is a complete 90-day period. By submitting at least 90 days of 2017 data, eligible clinicians can earn a neutral or "small" positive payment adjustment in 2019.
In this attestation track, CMS requires reporting on more than one quality measure, more than one improvement activity, and more than the required measures in the advancing care information performance category under MIPS.
Eligible clinicians may also choose to submit quality data for the full 2017 performance year to qualify for "moderate" Medicare reimbursement adjustments, which cap out at four percent.
"For full participation in MIPS and in order to achieve the highest possible final scores, MIPS eligible clinicians are encouraged to submit measures and activities in all three integrated performance categories: quality, improvement activities, and advancing care information," stated CMS in an executive summary of the final rule.
Under the quality performance category, eligible clinicians must report on six quality measures, including one outcome measure, or a specialty- or sub-specialty-specific measure set. The quality component will account for 60 percent of the composite MIPS score, which will be used to determine payment adjustments.
READ MORE: 2 APMs Take Next Step As MACRA Physician-Focused Payment Models
For the improvement activities component, the final rule decreased the required activities from six medium-weighted or three high-weighted activities to four medium-weighted or two high-weighted activities. However, the threshold will be lowered to just one high-weighted or two medium-weighted activities for small and rural practices as well as practices in geographic health professional shortage areas and non-patient facing MIPS eligible clinicians. The category will represent 15 percent of the total score.
Full MIPS participation also requires advancing care information reporting, which accounts for 25 percent of the MIPS score. Eligible clinicians must report on at least nine measures related to security risk analysis, e-prescribing, patient access to health data, summary of care submissions, and request or acceptance of summary of care.
Clinicians can earn bonus credits for reporting to public health and clinical data registries and using certified EHR technology during activities in the improvement activities category.
CMS noted that MIPS will not include a resource use performance component during the transition year, but claims-based reporting for cost measures will start in 2018.
While the MIPS performance threshold is only three points, CMS also reported that clinicians who earn a final score of 70 points or higher will be eligible for an exceptional performance adjustment. The adjustments come from a pool of $500 million.
Qualifying for maximum positive adjustments through an Advanced APM
The final flexible MACRA attestation option allows eligible clinicians to fully participate in an Advanced Alternative Payment Model (APM). Through the track, clinicians can earn a five percent positive Medicare reimbursement adjustment in 2019.
However, at least 25 percent of Medicare payments or 20 percent of Medicare patients must be aligned with the Advanced APM to earn the value-based incentive payment.
Eligible clinicians must also participate in an approved alternative payment model, which currently includes Medicare Shared Savings Program Tracks 2 and 3, the Next Generation accountable care organization (ACO) model, the Pioneer ACO model, and the Oncology Care Model 2-Sided Track.
Although, CMS plans to develop additional Advanced APM options, such as including some Medicare Shared Savings Program Track 1 participants and private payer models, before the first performance year. A final list of approved Advanced APMs for the 2017 performance period is scheduled to be released before Jan. 1, 2017.
Additionally, CMS finalized a timeline for Medicare reimbursement adjustments under the Quality Payment Program. In 2019, MIPS payment adjustments cannot be adjusted more than four percent upward or downward, but the federal agency will increase the adjustment limit to five percent in 2020, seven percent in 2021, and nine percent in 2022.
The Quality Payment Program contains many implications for Medicare reimbursement in the coming years, but CMS developed flexible attestation tracks in 2017 to help providers manage the changes. By selecting the most appropriate attestation track, clinicians can avoid losing Medicare revenue and even earn value-based incentive payments.
"With these objectives we recognize that the Quality Payment Program provides new opportunities to improve care delivery by supporting and rewarding clinicians as they find new ways to engage patients, families and caregivers and to improve care coordination and population health management," the final rule stated. "In addition, we recognize that by developing a program that is flexible instead of one-size-fits-all, clinicians will be able to choose to participate in a way that is best for them, their practice, and their patients."
Image Credit: CMS
Dig Deeper:
• Preparing the Healthcare Revenue Cycle for Value-Based Care
• CMS Timelines for Stage 3 Meaningful Use, MACRA Implementation