Industry Orgs Express Concerns with Healthcare Price Transparency
Provider organizations generally support healthcare price transparency, but caution lawmakers on implementing the right initiative to advance transparency.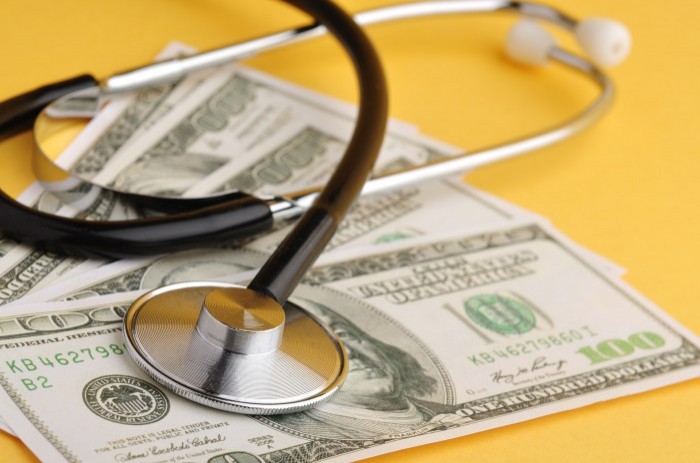 Source: Thinkstock
- Industry groups are cautioning a bipartisan group of Senators on the challenges and limitations of healthcare price transparency from the provider organization perspective after the policymakers called for more information on the topic earlier this year.
In March 2018, Senators Bill Cassidy, MD (R-LA), Michael Bennet (D-CO), Chuck Grassley (R-IW), Tom Carper (D-DE), Todd Young (R-IN), and Claire McCaskill (D-MO) unveiled their intention to launch a healthcare price and quality information transparency initiative.
The Senators asked the American Hospital Association (AHA), American Medical Association (AMA), Federation of American Hospitals (FAH), and other healthcare stakeholders to provide more information on healthcare price transparency to help inform the initiative.
CMS also recently requested similar information from healthcare stakeholders in a new Request for Information.
In response to the Senators, industry groups came forward to detail the struggles provider organizations face when implementing healthcare price transparency for their patients. While in favor of increasing transparency, the groups warned the bipartisan group of policymakers that actually implementing transparency can be challenging for provider organizations because of the following issues.
Actual costs hard to determine at the provider-level
READ MORE: "Just the Beginning" of Healthcare Price Transparency, Verma Says
Calculating a set price for patients when they seek healthcare services is challenging for provider organizations because actual costs of care are based on several factors, the AHA explained to the group of Senators.
More standard input factors include wages and labor, pharmaceuticals, medical instruments and other supplies, and utilities. But patient volume and characteristics also play a part in determining healthcare prices. For example, a healthy patient who undergoes a hip replacement is likely to incur costs relatively close to the hospital's cost estimate. But a patient with several chronic conditions or complications may require additional services and, therefore, incur additional costs.
Regulatory requirements also increase healthcare prices for patients. The AHA reported that complying with federal regulations represents $1,200 of the cost for every hospital admission.
Additionally, the industry group pointed out that hospitals and health systems provide "social goods" shared by the community, which boost healthcare prices for all. Maintaining capacity for traumatic events, caring for uninsured and underinsured patients, remaining open 24/7, and other social goods cost a hospital to provide and those costs are shared among all patients who use hospital services.
"The cost of hospital care, therefore, reflects more than just the direct care a patient receives," the AHA told policymakers.
READ MORE: Key Ways to Boost Collection of Patient Financial Responsibility
Furthermore, hospitals and health systems have little control over some input costs, the group added.
"For example, this year's flu season has strained health system capacity and required many hospitals and health systems to hire additional physicians and nurses on a temporary basis to care for those infected by the virus," they wrote. "Recently, a small hospital system in West Virginia spent $4 million on additional staff to meet increased demand during the flu season. Other input costs, such as prescription drugs, also may increase multiple times per year."
With little control over some input factors, providers find it challenging to give patients accurate cost estimates, especially prior to care delivery.
Patients seek out-of-pocket costs, not provider/hospital prices
With provider-level prices hard to determine, relying on chargemaster or estimated costs is not adequate for healthcare price transparency, several groups argued.
Chargemaster prices are especially problematic to give to consumers because patients rarely pay that price, HFMA told the Senators.
READ MORE: Price Transparency Crucial to Healthcare Consumerism Success
"Information on charges or on average charges is of limited value to consumers, as it will likely be significantly different from the amount they will be expected to pay," the group argued. "Chargemaster prices serve only as a starting point; adjustments to these prices are routinely made for contractual discounts that are negotiated with or set by third-party payers. Few patients actually pay the chargemaster price."
Instead of making provider-level prices accessible to consumers, the healthcare price transparency initiative should focus on sharing out-of-pocket costs. Patients undergoing the same procedure could end up paying different amounts based on their health plan. Therefore, out-of-pocket cost information is more valuable to consumers, FAH argued in a separate letter to the Senators.
"In our view, effective price transparency should involve the release of information that is clear, accessible, and actionable so that consumers easily can determine the cost of their premiums, deductibles, copayments, and non-covered services (out-of-pocket costs), prior to purchasing health insurance coverage as well as receiving medical services," the group wrote. "This will allow consumers to make meaningful comparisons to help inform patient-centered care choices."
Increasing out-of-pocket cost transparency also allows consumers to select the health plan that is most appropriate for their healthcare needs.
With industry groups agreeing that out-of-pocket cost information is the best type of pricing data to give to patients, payers need to lead the effort to increase healthcare price transparency for insured patients, FAH contended.
"For consumers with health insurance, the health plan should be the consumer's primary point of contact for 'one-stop' shopping for all information related to insurance coverage and payment, including out-of-pocket costs," the group wrote. "Providing such information is simply not feasible for providers. Providers deal with an overwhelming number of insurance companies, and even more plans offered by those insurers, each with specific coverage requirements and out-of-pocket cost requirements for enrollees."
On the other hand, providers should take responsibility for increasing healthcare price transparency for uninsured individuals. Uninsured patients and those who have yet to hit their deductible are the only individuals paying provider or hospital prices.
State databases and hospital websites are key resources for improving healthcare price transparency for uninsured patients, FAH stated. Although the information may be limited due to the numerous factors involved in providing comprehensive care.
Surprise medical bills
Additionally, surprise bills for out-of-network care also challenge healthcare price transparency, several industry groups explained to the Senators. Patients may receive a surprise bill for seeking services at an in-network hospital, but the provider delivering a portion of the services is an out-of-network physician.
A healthcare price transparency initiative should prioritize sharing information on health plan networks in addition to out-of-pocket costs, HFMA advised.
FAH and AHA also suggested that CMS adopt the surprise billing section of the National Association of Insurance Commissioners' (NAIC) Health Benefit Plan Network Access and Adequacy Model Act.
The Model Act aims to create standards for the development and maintenance of health plan networks, as well as improve accessibility, transparency, adequacy, and quality of healthcare services offered under a network plan.
"The Model Act would implement disclosure requirements and require that plans establish payment programs for out-of-network health care professionals," the AHA wrote. "It also would require plans to adopt a structured mediation process to resolve any remaining payment disputes with out-of-network health care professionals."
The Model Act also balances the responsibilities of hospitals, providers, and health plans in the event a patient receives a surprise bill, the FAH added.
The role of the provider organization
While the groups agreed that payers should be primarily responsible for providing most consumers with accurate price information, provider organizations can still play a major role in the healthcare price transparency initiative.
The AHA offered the following ways for provider organizations to boost price transparency:
• Communicate effectively with patients by providing financial counseling, promptly answering questions about medical bills and financial assistance requests, and simplifying the billing process

• Assist patients who qualify for financial assistance by sharing policies in an easily understandable and culturally appropriate manner

• Ensure finance assistance policies are applied accurately and consistently

• Make care more affordable for patients qualifying for financial assistance by regularly reviewing charges and community health needs
In addition, AHA and FAH pointed to the healthcare price transparency principles developed in conjunction with HFMA. Key principles include empowering patients to make meaningful price comparisons prior to care delivery, developing improved communication methods, and bringing together all stakeholders to advance healthcare price transparency.
HFMA added that provider organizations and health plans should also partner to pair quality and pricing information to help consumers make more informed decisions about healthcare.
"[P]airing price and quality information, rather than providing them separately, is of key importance," the organization stated. "The more closely integrated the information, the better, both to enhance ease of use and to reduce consumers' propensity to conflate price and quality."
As consumers gain access to additional healthcare pricing and quality information, ensuring that patients understand and use that data to make meaningful choices is essential. Provider organizations, health plans, and policymakers will need to collaborate to develop a comprehensive strategy for enhancing healthcare price transparency.
These insights can also help to inform the recent CMS-led effort to promote healthcare price transparency, which now requires hospitals to post prices online.