Is a Chief Primary Care Officer Key to Value-Based Purchasing?
The Chief Primary Care Medical Officer would ensure value-based purchasing success by improving primary care, care coordination, and community health efforts.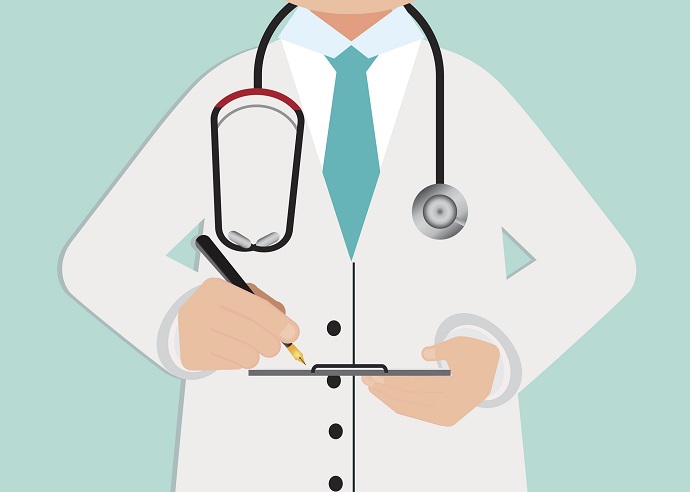 Source: Thinkstock
- Developing a Chief Primary Care Medical Officer role should help health systems achieve value-based purchasing success by focusing on establishing care coordination systems and improving key quality measures, argued industry experts in a recent Annals of Family Medicine article.
Health systems face a significant value-based purchasing challenge with the traditional hospitalist model, stated Noemi Doohan, MD, PhD, of the University of California Davis, and Jennifer DeVoe, MD, DPhil, of the Oregon Health & Science University. The model promotes discontinuity of care and primary care disruption.
The hospitalist model is "based on the premise that the benefits of inpatient specialization and full-time hospital presence outweigh the disadvantages of a purposeful discontinuity of care. Although hospitalists have been leaders in developing systems (eg, handoff protocols, post-discharge phone calls to patients) to mitigate harm from discontinuity, it remains the model's Achilles' heel," the authors explained quoting a New England Journal of Medicine report.
Fee-for-service reimbursement models reward the traditional hospitalist model. But as health systems adopt value-based purchasing models, the care discontinuity of the staffing structure could jeopardize a system's financial and quality improvement efforts.
The model's care discontinuity problem particularly challenges primary care delivery, a staple of value-based purchasing arrangements. Continuing to employ the hospital staffing structure could result in expensive patient harm.
READ MORE: Preparing the Healthcare Revenue Cycle for Value-Based Care
For example, the staffing and fee-for-service payment model make it difficult for primary care providers to connect with hospitalist teams who create smooth discharge plans for patients. Hospitalists and primary care providers are not incentivized to collaborate or coordinate care because of a lack of reimbursement for the activities.
The situation can be especially problematic for high-need, high-cost patients who frequently use inpatient and emergency department services as well as demonstrate social risk factors, such as homelessness, substance abuse disorders, and mental health conditions. Without primary care collaboration, hospitalist groups may hand off the patient multiple times and propel the cycle of super-utilization.
As a result, health systems experience higher healthcare costs and worse patient outcomes, both factors that influence value-based reimbursement.
"Primary care's core tenets of comprehensiveness and continuity are critical contributors to patient and population health, yet the connection between patient and primary care physician is increasingly severed at the hospital door," the experts wrote. "Hospitals must actively seek new creative solutions to address this broken primary care continuum, in order to lead healthcare systems to produce measurable improvements in value (eg, toward the Quadruple Aim of enhancing patient experience, improving population health, reducing costs, and improving the work life of health care providers)."
Health systems can address hospitalist model shortcomings and maximize value-based purchasing success by establishing a Chief Primary Care Medical Officer position.
READ MORE: Lean Primary Care Improves Physician Productivity, Costs
System leaders should fill the C-suite role with "expert in clinical practice across the spectrum of care, a primary care physician who will lead hospital efforts to create systems that ensure primary care's continuum is complete even for the most complex patients."'
The Chief Primary Care Medical Officer's key responsibilities will include:
• Ensuring a primary care bridge between acute and chronic care settings

• Creating systems that aid bi-directional information exchange between inpatient and outpatient settings for effective clinical follow-ups

READ MORE: What Is Healthcare Revenue Cycle Management?

• Facilitating care delivery across the continuum for patients with multiple comorbidities

• Helping inpatient and outpatient teams connect
Health systems can evaluate the role's success by using outcome measures, such as increased involvement of primary care in the acute setting, timely and safe hospital discharges, hospital readmission rates, length of stay rates, and patient satisfaction.
System leaders should also task Chief Primary Care Medical Officers with establishing a map of community resources and primary care providers.
"Analogous to how a PCP [primary care provider] develops continuous relationships with patients, the CPCMO [Chief Primary Care Medical Officer] will build longitudinal continuity with community PCPs, traveling to meet with community partners in order to better understand and advocate for their practices," explained the authors. "Metrics such as the neighborhood stress score (NSS7) can be monitored by the CPCMO to determine if additional resources are needed to support partnering PCPs and as a means to better identify patients with high levels of neighborhood stress and other social determinants of health."
The new executive should complete all her responsibilities by splitting her time. The ideal role would be 0.25 full-time-equivalent (FTE) hours on continuity clinic, 0.25 FTE performing clinical work in the hospital with daily participation on hospital case management rounds, and 0.50 FTE on administrative and hospital leadership responsibilities.
While adding another executive to a health system or hospital carries a high price-tag, the industry experts advised health systems to fund the position by using the money saved from improving care quality and cost efficiency.
Health systems can also shift funds from hospital-subsidized hospitalist budgets to the Chief Primary Care Medical Officer role.
Leaders can also phase the implementation of the executive position to realize returns on investment on key Chief Primary Care Medical Officer initiatives. They can then reinvest the fund for further implementation. With this approach, health systems should first use the executive position to target the high-need, high-cost patient population.