Leading Accountable Care Organization Group Opposes MSSP Overhaul
NAACOS said the "administration's proposed changes to the ACO program will halt transformation to a higher quality, more affordable, patient-centered healthcare industry."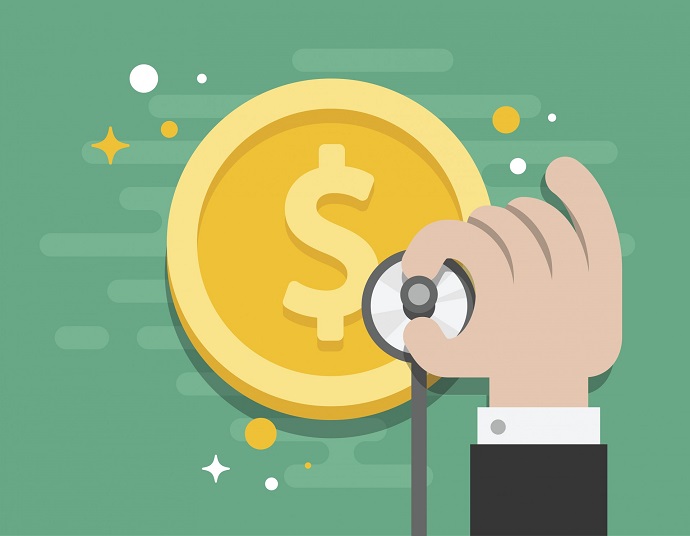 Source: Thinkstock
- The proposal to overhaul the Medicare Shared Savings Program (MSSP) would significantly harm the accountable care organization (ACO) movement, the National Association of ACOs (NAACOS) recently stated.
"The administration's proposed changes to the ACO program will halt transformation to a higher quality, more affordable, patient-centered healthcare industry, stunting efforts to improve and coordinate care for millions of Medicare beneficiaries," said Clif Gaus, President and CEO of the leading ACO association.
CMS released the proposed MSSP overhaul on August 9, 2018. The proposal would retire the four-track system of the MSSP and replace it with a two-track system called the Pathways to Success initiative.
The Pathways to Success initiative would include the Basic track, which is the upside risk only pathway for ACOs, and the Enhanced track, which mirrors the shared savings and risk requirements in MSSP Track 3.
Unlike the MSSP, ACOs would only be able to participate in the upside-only track for a maximum of two years. The current iteration of the MSSP allows ACOs to remain in Track 1, the program's upside-only pathway, for a maximum of six years, or two agreement periods.
READ MORE: Exploring Two-Sided Financial Risk in Alternative Payment Models
"After six years of experience, the time has come to put real 'accountability' in Accountable Care Organizations. Medicare cannot afford to support programs with weak incentives that do not deliver value," stated CMS Administrator Seema Verma.
"ACOs can be an important component of a system that increases the quality of care while decreasing costs; however, most Medicare ACOs do not currently face any financial consequences when costs go up, and this has to change."
NAACOS disagreed with the CMS leader, arguing the accelerated risk timeline for Medicare ACOs would jeopardize the ACO and value-based care movements.
"It's naïve to think that ACOs that aren't ready can be forced to take on risk, given that the program is voluntary," Gaus stated. "The more likely outcome will be that many ACOs quit the program, divest their care coordination resources and return to payment models that emphasize volume over value."
A recent NAACOS survey found that slightly over 70 percent of MSSP ACOs that are reaching the end of their second agreement period in Track 1 would leave the program rather than assume downside financial risk.
READ MORE: For Ongoing ACO Shared Savings, Look Outside Inpatient, Primary Care
Gaus warned that the proposed Pathways to Success risk tracks would push more Medicare ACOs to leave the value-based care models.
"This would be a significant setback for Medicare payment reform efforts and would undermine implementation of the overwhelmingly bipartisan Medicare Access and CHIP Reauthorization Act (MACRA), which is designed to move providers into alternative payment models such as ACOs," he said.
The American Hospital Association (AHA) also agreed that the accelerated risk timeline under the Pathways to Success initiative would harm ACOs.
"The proposed rule fails to account for the fact that building a successful ACO, let alone one that is able to take on financial risk, is no small task; it requires significant investments of time, effort and finances. Hospitals and health systems must build upon their current infrastructure, which entails forming new and different contractual relationships and incentivizes successful strategies," stated the AHA's Executive Vice President Tom Nickels.
"While some have already taken significant steps toward achieving such alignment, others are not as far down this path. A more gradual pathway is critical for hospitals and health systems that are interested in participating in risk-bearing models – particularly those that are exploring such models for the first time."
READ MORE: Examining the Role of Financial Risk in Value-Based Care
The hospital group urged CMS to strike "a balance between quality care for Medicare beneficiaries; savings for the Medicare program; and sufficient opportunity for ACOs to invest in the infrastructure necessary to successfully take on risk."
NAACOS also advised CMS "to modernize the Medicare ACO program by improving program policies and creating accurate benchmarks that truly reflect ACO performance," the group recommended.
"CMS also needs to streamline program requirements across ACOs and Medicare Advantage and to emphasize program stability and patient engagement," they added.
While the AHA and NAACOs criticized the MSSP's proposed overhaul, other stakeholders commended CMS for pushing ACOs to take on downside financial risk.
Is the Pathways to Success initiative a step in the right direction?
Encouraging ACOs to assume downside financial risk has been a challenge for CMS. Even after six years of implementation, about 82 percent of the organizations in the MSSP were in the upside-only risk track in 2018.
Track 1 has been the most popular MSSP pathway since the ACO program launched in 2012. In 2017, 91 percent of all MSSP ACOs participated in Track 1.
While the percentage of ACOs in the upside-only risk track is slightly decreasing, the progress has been slow and riddled with challenges.
CMS proposed the Pathways to Success initiative to encourage ACOs to assume downside financial risk in a timely manner. And many stakeholders have commended the federal agency for pushing Medicare ACOs in the that direction.
"The Health Care Transformation Task Force (HCTTF) welcomes the release of Medicare's Pathways to Success for Accountable Care Organizations (ACOs)," HCTTF's Executive Director Jeff Micklos stated. "This is an important step to promote value-based transformation and to push industry momentum forward. At first pass, the proposed rule presents novel ideas and careful thinking on how ACOs may better lower cost and improve patient outcomes. Our members look forward to sharing their feedback and collaborating with CMS on advancing this leading value-based payment program."
Jeffrey Hulburt, President and CEO of Beth Israel Deaconess Care Organization (BIDCO), an ACO in Massachusetts, expressed similar views on the proposed MSSP overhaul.
"As a diverse physician and hospital accountable care organization, we understand the challenges involved with meeting risk-based contract performance goals, and acknowledge that it takes time and resources to successfully transition to a value-based delivery system," he said in an emailed statement.
"While we never want providers to take on risk before they are ready, we support the policy direction that CMS is taking because it continues to move the industry in the direction of accepting downside risk. We look forward to having a meaningful conversation with CMS, as we are positive we can provide additional feedback on how to balance the need to take on more risk while meeting providers' needs."
Industry experts may be initially supporting CMS' push for ACOs to take on downside financial risk, but the experts stressed that the federal agency needs to ensure the accelerated risk timeline is feasible for ACOs.
"Assuming financial risk is neither an easy nor simple decision for providers to make," said Jerry Penso, MD, MBA, AMGA President and CEO. "However, AMGA's members recognize the future of healthcare requires movement away from fee-for-service reimbursement to value-based arrangements and they are leading this charge. Our members continue to work toward new models of increased accountability for the quality and cost of the care they deliver. It is important that when this rule is finalized, it enables them to achieve these goals."