Lean Primary Care Improves Physician Productivity, Costs
Implementing a Lean primary care model boosted physician productivity by 5 percent and operational costs across departments modestly decreased, a study showed.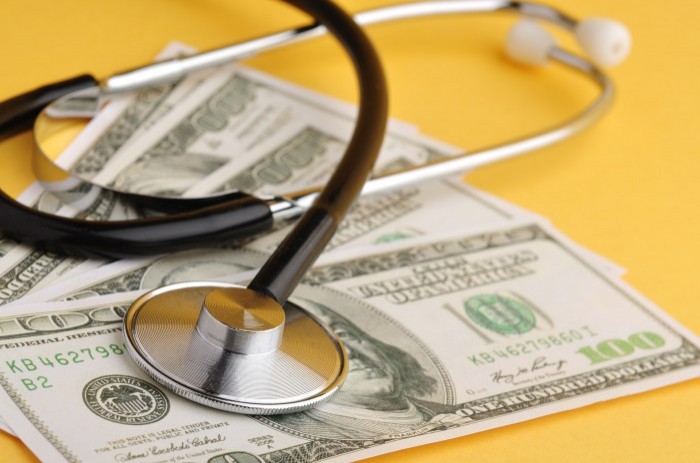 Source: Thinkstock
- A recent American Journal of Managed Care study showed that implementing a Lean primary care model resulted in operational cost reductions, physician productivity improvements, and higher patient satisfaction scores.
"Our findings indicate that an ambulatory care system can develop and scale Lean redesigns with largely beneficial consequences," the study stated. "These results may lead other delivery system leaders to innovate using Lean management techniques, and, if the findings replicate in other systems, they may further enhance support for Lean learning among public and private payers."
Stemming from the manufacturing industry, the Lean business model centers on increasing customer value using fewer resources. As part of the Lean process, system leaders provide frontline staff with the analytics tools and strategies to identify and eliminate waste.
For healthcare, waste is any service or item that does not improve value for patients or the care delivery process, researchers from the Palo Alto Medical Foundation Research Institute and Agency for Healthcare Research and Quality wrote.
"Other aspects of Lean management include standardizing tasks to ensure reliability and coordination across roles and units, creating common baselines for measuring continuous improvements, and redefining roles to empower staff to improve quality and efficiency, as well as to accept shared responsibility for improving outcomes," they added.
READ MORE: Preparing the Healthcare Revenue Cycle for Value-Based Care
Using the experiences of 17 primary care clinics in a large fee-for-service ambulatory care delivery system from 2011 to 2014, researchers uncovered that Lean business strategies can be applied to the primary care setting without impacting care quality.
In 2011, the primary care clinics implemented a Lean business initiative that involved standardizing the supply chain and educational materials in exam rooms, restructuring the patient call center, and relocating provider and staff care teams to a shared workspace.
In addition, the primary care clinic leaders planned to standardize workflows by introducing daily morning huddles to review patient schedules, setting patient agendas with medical assistants at the start of each office visit, and using medical assistants to retrieve incoming patient communications to relay to the provider.
As part of the Lean business strategy, clinic leaders also redefined care team workflows and responsibilities. The medical assistant position changed the most with the addition of the flow manager role. As flow managers, the clinicians ensured that there was a constant flow of work by directly addressing their duties and preparing patient care items for providers to discuss with the patients.
The flow manager role also aimed to help providers and staff document office visits in real-time and prevent work task batching.
READ MORE: Team-Based Primary Care Cuts FFS Healthcare Revenue by 2.5%
Using operational dashboards as well as data from medical billing, scheduling, and EHR systems, researchers found that the Lean primary care strategy improved care team efficiency and reduced operational costs.
Provider workflows became more efficient post-Lean implementation across most metrics studied, including timely office visit chart closures. Providers closed 10 percent more charts within 2 hours of the office visits after their primary care clinic became Lean.
Similarly, the revised Lean workflows allowed providers to communicate with patients faster. The study showed that providers renewed prescriptions within 4 hours of a request in 12.6 percent more cases and responded to patient telephone calls within 4 hours in 8.9 percent more cases.
However, the Lean primary care strategy resulted in less timely electronic replies to patient messages. The electronic reply rate within 4 hours of patient contact declined by 3.4 percent post-Lean implementation.
Physician productivity also improved after implementing the Lean primary care strategy. Monthly work relative value units (wRVUs) per physician grew by about 5 percent. Although physician wRVUs remained stable for each office visit.
READ MORE: Top Revenue Cycle Management Vendors and How to Select One
Total operating costs and other related expenditures, such as non-physician compensation, drugs, and supply chain costs, also slightly decreased across all departments. With a projected value of 100 percent, researchers reported that total operating costs per total relative value unit (tRVU) reached just 87.5 percent, while staff compensation costs were 88.2 percent and drug and supply chain costs were 84 percent.
The primary care clinics saw improvements from a revenue cycle management viewpoint, but they also saw some care quality advancements.
While care teams maintained clinical quality performance on most measures, the teams did modestly improve diabetes care. Glucose and cholesterol control, as well as nephropathy screening rates among diabetic patients, increased between 3.4 percent and 5 percent after implementing a Lean primary care strategy.
"Clinical quality improvements were observed in measures of diabetes care, likely reflecting specific Lean redesigns (eg, co-location, shared workflows) that aimed to improve communication and coordination between care teams," the study stated.
Additionally, the primary care clinics saw patient satisfaction scores improve under a Lean business model. Overall, the rates grew from 49.1 percent to 63.2 percent post-Lean implementation.
Specifically, patient perceptions of care access via appointments, telephone calls, online messages, and referrals rose by 49 percent. Patient satisfaction with how care teams handled personal issues, such as patient safety, privacy, and exam room cleanliness, also increased by almost 8 percent.
Despite general patient satisfaction boosts, patients reported an 11.6 percent decline in satisfaction with provider care interactions, such as patient perceptions about provider concerns over patient worries, medical problem explanations, and time spent with the patient.
"Decreases in patient satisfaction in this domain may be related to the same work design factors that enabled provider efficiency, such as just-in-time workflows, which encourage physicians to move more quickly through each patient visit," the researchers explained. "Using medical assistants to offload physician work also impacts the patient-physician relationship and may result in less satisfying interactions."
As value-based reimbursement takes hold of the healthcare industry, providers are seeking business models that improve their clinic's value. The study suggested that a Lean primary care initiative can help providers eliminate waste and align workflows with value-based reimbursement measures.