Less Than a Third of Docs Owned Independent Practices in 2018
The number of physicians owning an independent practice is falling, while the percentage of doctors employed by hospitals or medical groups reached almost one-half in 2018.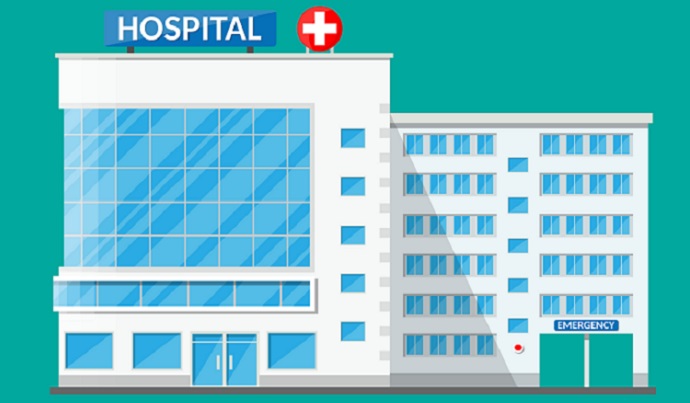 Source: Thinkstock
- Physicians are continuing to flock to hospital employment models rather than take on a private, independent practice, according to a new survey.
Only about 31.4 percent of physicians identified as independent practice owners or partners in the 2018 Survey of America's Physicians.
In contrast, almost one-half (49.1 percent) of the over 8,700 physicians surveyed by the Physicians Foundation and Merritt Hawkins identified as hospital or medical group employees.
"These data suggest that the independent practice model is under pressure in a healthcare system increasingly dominated by large, integrated organizations, whether hospital systems, large medical groups, corporations or insurance companies," the report stated. "All of these entities typically implement the employed physician model to achieve the standardized physician compensation formulas, electronic health records, quality measures and treatment guidelines necessary in an era of global, quality-based payments and population health management."
The percentage of physicians working for a hospital or medical group under an employed arrangement is actually down from 57.9 percent of physicians participating in the 2016 survey and 52.8 percent of doctors responding to the 2014 survey.
READ MORE: Using Text Messages to Improve Healthcare Recruitment, Employment
But the percentage of doctors saying they are practice owners or partners in 2018 marks the lowest percentage recorded since the Physicians Foundation and Merritt Hawkins launched the biennial survey in 2012. The percentage of independent practice owners or partners fell from 32.7 percent of physicians in 2016, 34.6 percent of physicians in 2014, and 48.5 percent of physicians in 2012.
The number of independent practice owners is likely to fall in the near future as the hospital employment model dominates the industry. Of the employed physicians in 2018, about 19 percent said they are employed by a hospital and 17.4 percent are employed by a hospital-owned medical group.
Therefore, slightly over one-third of doctors (36 percent) receive their pay directly or indirectly from a hospital.
On the other hand, physician-owned medical groups employed about 12 percent of physicians, the survey showed.
"While these physicians are not practice owners or partners, they receive their compensation from other physicians who own the practices by which they are employed," the report elaborated.
READ MORE: Addressing Productivity, Labor to Bend the Healthcare Cost Curve
The trend toward hospital or medical group employment is also likely to continue as younger physicians prefer an employed arrangement, the survey added.
Doctors 45 years or younger are significantly more likely to work for a hospital or a hospital-owned medical group compared to physicians in the next age bracket up. About 53 percent of physicians 45 years or younger were employed by a hospital or hospital-run group in 2018 versus just 28.9 percent of physicians 46 years or older.
Additionally, just 17.7 percent of doctors in the younger age bracket consider themselves independent practice owners or partners in 2018 compared to 37.6 percent of physicians 46 years or older.
Larger healthcare organizations may see the employed model as a method to implement care transformations, health IT systems, and care quality improvement initiatives. However, physicians don't necessarily agree that the employment arrangement will benefit healthcare.
The survey showed that almost 58 percent of doctors do not think that hospital employment of physicians is a positive trend that will improve care quality and decrease costs.
READ MORE: Hospitals Face Healthcare Employment Challenges, High Turnover
Even 34.6 percent of hospital-employed physicians did not agree that hospital employment was a positive trend.
"These numbers suggest that many physicians are dubious about the employed practice model even though they have chosen to participate in it, perhaps fearing that employment by hospitals will lead to a loss of clinical and administrative autonomy," the report explained.
Physicians may not view the popular hospital employment model as positive because of the deteriorating relationships between hospitals and providers. The survey indicated that "despite the widespread integration of hospitals and physician practices, friction between the two parties remains prevalent."
Significantly more doctors in the 2018 survey (46.4 percent) reported that the relationship between hospitals and physicians is somewhat or mostly negative.
Only 31.7 percent of physicians said the relationship was somewhat or mostly positive.
Employed physicians were slightly more likely to say the hospital/physician relationship in 2018 is a positive one. However, the percentage of employed physicians who rated the relationship as negative (38.7 percent) was nearly identical to the number of employed physicians rating the relationship as positive (39.6 percent), the report noted.
"Emerging delivery models characterized by global payments and the management of large population groups are built around the principle of physician/ hospital alignment and cooperation," the report stated. "The 2018 survey suggests that the longstanding gap between physicians and hospitals has yet to be bridged."
Physician-run medical groups may be one way to meet doctors in the middle.
Rather than seeking hospital or hospital-run medical group employment, physicians can band together and create larger group practices that provide the same security and capabilities as hospitals or hospital-run groups. The group practices can deliver financial security, compliance and health IT expertise, and the capability to compete for large population health management contracts, the report stated.
Some medical group practices are also very similar to hospital systems in terms of numbers. For example, Kaiser Permanente Medical Group in California has over 7,900 physicians and Cleveland Clinic in Ohio boasts over 2,100 physicians.
Large group practices can provide doctors with financial security without getting hospitals involved in the process. But the 2018 survey showed that physicians are not leveraging the opportunity to work for a physician-run medical group.
Instead, physicians may be seeking non-traditional healthcare employment options. While about one-half of physicians work for a hospital or medical group and less than one-third are practice owners, about 19 percent of doctors in the 2018 survey. identified their employment status as "other."
These physicians may be practicing at urgent care centers, community health centers, retail clinics, telemedicine companies, insurance companies, and other entities.
The physicians may also be participating in physician/hospital joint ventures, of which the contracts may "blur the lines between employment and private practices, the reported stated.
How a physician is paid is vital for the future of healthcare, the report emphasized. Physicians are at the heart of care quality, access, and cost, and who pays a doctor for delivering those services should be kept in mind as the industry looks to improve care quality and decrease costs.
"[Employment] distinctions are important, because who pays physicians may affect their practice patterns and behaviors," the report stated. "Physicians who pay themselves, for example, may be motivated to work longer hours and see more patients than those who receive a check."
"Physicians paid by a hospital, whether directly or indirectly, may alter their practice patterns to align with the goals and interests of the hospital, ceding some of their clinical autonomy for the security and manageable schedule associated with employment. Physicians employed by a physician-owned group may have their practices patterns influenced or determined for them by the owners of the group."