MA Medicaid Proposes $1.5B Investment in Accountable Care
Massachusetts is hoping to make accountable care organizations the centerpiece of a revamped Medicaid program.
- MassHealth, the combine management of Medicaid and Children's Health Insurance Programs by the Commonwealth, is joining the accountable care movement by proposing a major $1.5 billion overhaul of its reimbursement structures. By developing more accountable care organizations for its 1.8 million beneficiaries, MassHealth hopes to address many of the pressing behavioral health, community care, and long-term care problems plaguing the system.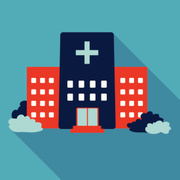 Restructuring MassHealth would mean that behavioral health and long-term services and support would be managed by an ACO. Ideally, links among social services would be strengthened.
"To be an ACO, providers must show they can coordinate care and partner with community partners across the continuum," MassHealth said. "Not all providers have to be part of the ACO, but the ACO must have relationships with other providers to coordinate/integrate care effectively."
MassHealth proposed a five-year Delivery System Reform Investment Program (DSRIP) funding request to the federal government. "Hospitals receive a $250 million annual increase in MassHealth Payments, resulting in no net impact to hospitals as a class," MassHealth said. Federal matching funds would generate an additional $250 million to support the DSRIP investment.
"We have an urgent window of opportunity to renegotiate our federal 1115 waiver to support MassHealth restructuring," the division of the Department of Health & Human Services said in a recent public statement.
Financing for the current waiver expires June 30, 2017 with $1 billion in federal support at risk, MassHealth said. State law (Chapter 224) requires MassHealth to adopt alternative payment methods as a way of promoting efficient, coordinated healthcare. Under an ACO model, MassHealth would be more integrated and less like a silo, MassHealth said.
"This is not one-size-fits-all. There are different options and approaches that reflect the range of provider capabilities," MassHealth said. "In most cases, managed care organizations remain the insurer, pay claims and will work with ACO providers to improve care delivery."
To support providers who sign on for ACO model, the DSRIP proposal will include various investments. There would also be funding for behavior health and long-term services and support community partner organizations, which would require formal partnerships between ACOs and community partners. Funds would be available for flexible services and healthcare workforce development.
In addition, investments would be made to improve accommodations for members with disabilities. Lastly, MassHealth is proposing a major expansion of the treatment for substance use disorder for addressing the current opioid crisis.
MassHealth said that discussions with CMS have been positive but that both parties still needed to work though many details.
MassHealth accounts for almost 40 percent of the state's budget. It includes Medicaid and State Children's Health Insurance Program (CHIP). The administration hopes that the restructuring of MassHealth could lead to less spending growth, The Boston Globe reported.
Many other states have also been implementing ACOs that incentivize quality care over volume of services. Nine states have launched Medicaid ACO programs and eight others are actively pursuing them, according to the Center for Health Care Strategies, Inc. (CHCS).
A number of these states have already reaped the benefits of Medicaid ACOs. Colorado's Regional Care Collaborative Organization reported $77 million in net savings in 2015 for Colorado Medicaid, CHCS reported. In Minnesota, the Integrated Health Partnerships program saved $76.3 million in its first two years of implementation. Also, quality targets were exceeded. In its first year of implementation, Vermont's Medicaid ACO program created $14.6 million in savings.
In Oregon in 2014, emergency department visits for patients served by the state's Coordinated care Organizations decreased by 21 percent, while admissions related to asthma and chronic obstructive pulmonary disease fell by 48 percent.
Aside from ACOs, coordinated care organizations (CCO) have also caused better patient outcomes in some states. After a few years of implementation, Oregon's Medicaid program cut emergency department visits by 21 percent, decreased diabetes-related hospital admissions by 9.3 percent, and boosted patient-centered medical home enrollment by 55 percent, a previous report noted.
Hopefully, MassHealth's ACOs will experience the same level of savings and success that ACOs and CCOs in other states have seen.