Making a Business Case for the Patient-Centered Medical Home
A large provider network in Texas spent about $2.5 million on patient-centered medical home transformation and recognition for 57 primary care practices.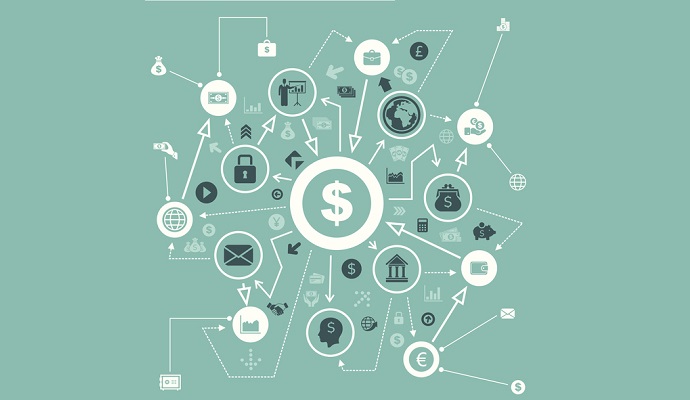 Source: Thinkstock
- Transforming primary care practices to patient-centered medical homes (PCMHs) and maintaining National Committee for Quality Assurance (NCQA) recognition cost a large physician network about $2.5 million, or $43,000 per practice, revealed a new study in the Journal of the American Board of Family Medicine.
Researchers investigated HealthTexas Provider Network's journey to qualify all its primary care practices as NCQA-recognized patient-centered medical homes. The fee-for-service ambulatory care provider network contains over 250 primary care, specialty care, and senior health centers as well as over 1,000 physicians in the Dallas-Fort Worth area.
In 2009, the Texas-based provider network mandated all primary care practices in the network receive NCQA PCMH recognition. The network developed corporate PCMH resources, including a director and PCMH specialists to help its primary care practices. Other corporate resources included:
• Informatics and disease management teams, which were responsible for developing and programming EHR changes to support PCMH model workflows and capturing the data required to meet NCQA performance measurement and reporting requirements

• Clinical informatics teams, which created NCQA reports

• Physician champions, who performed NCQA-required chart audits and trained other physicians on the PCMH model, including workflows and clinical documentation changes

• Care coordination resources that focused on wellness, prevention, care transitions, and chronic disease management for high-risk patients
By 2012, the network included 57 Level 3 and three Level 2 NCQA-recognized PCMHs under the 2008 criteria.
Fifty-six of the original PCMHs had renewed their recognition by May 2016, with 33 practices under the 2011 criteria and 23 under the 2014 criteria. Fourteen new primary care clinics also acquired recognition and one original PCMH closed.
Researchers conducted an analysis of six random primary care practices in the network to uncover a business case for health systems seeking PCMH implementation for their primary care practices.
"[L]ittle information is available regarding the time, effort, and costs involved," the study stated. "Such information is critical to primary care providers engaged in decisions about whether (or when) to commit to PCMH transformation so that they can anticipate the demands and allocate resources accordingly in order to ensure minimal disruption of patient care and the practice's financial health."
Using general ledger and payroll system data from 2010 to 2016 as well as information from recent practice leader interviews and a survey, researchers found that the time spent by members on the corporate resources totaled over $1.4 million for initial NCQA recognition.
Network members also spent an ongoing $390,790 per year on care coordination efforts.
A large portion of the expenses for initial NCQA PCMH accreditation stemmed from the following activities:
• $609,024 spent on a full-time equivalent (FTE) physician champion to review 36 charts per practice for PCMH compliance

• $312,023 spent on eight FTE medical assistants to identify preventative and chronic disease care gaps and schedule appointments to address gaps

• $243,968 spent on two FTE PCMH specialists to collaborate with practice administrators and operations managers to create documentation for practice applications and write applications
To maintain NCQA recognition, the large provider network spent a one-time cost of $234,612 on corporate resources and ongoing care coordination expenses.
Similar to initial PCMH accreditation, using specialists to work with practice managers and eight FTE medical assistants to identify care gaps were the greatest expense drivers for renewal.
Based on survey responses from network employees involved in the initial PCMH implementation and renewal processes, researchers estimated how much a hypothetical five-physician primary care practice in HealthTexas would spend on PCMH accreditation and recognition maintenance.
The hypothetical practice would spend a total of 239.8 hours, equaling $10,669, on achieving initial NCQA PCMH recognition and another 110.5 hours, totaling $4,957, on renewing recognition.
In addition, the study showed that HealthTexas also incurred the following expenses for fees, health IT purchases, and training associated with PCMH transformation and recognition:
• $9,262 on a two-day conference for training on the PCMH model, NCQA requirements, and the application process

• $1,650 on three Microsoft Visio licenses for the PCMH corporate team

• $11,600 on phones, headsets, double computer screens, and a phone system to record calls and monitor the length and number of calls for care coordination efforts

• $72,270 on NCQA fees for applications submitted between June 2010 and March 2013

• $112,005 on NCQA fees for PCMH recognition renewals between January 2014 and June 2016
Researchers advised health systems and primary care practices to use the experience of HealthTexas to decide where on the PCMH implementation spectrum they are. The spectrum ranges from "need to fully transform to implement the PCMH model" to "have essentially implemented the PCMH model and merely need to provide the documentation necessary to obtain formal recognition."
"This could help practices at the former end allocate the necessary resources to the endeavor (assuming the PCMH model is shown to be effective in improving patient care, outcomes, and resource use) and those at the latter end weigh the costs of obtaining formal recognition against the 'per member per month' payments or performance incentives it might qualify them for from payers and accountable care organizations," the study stated.
The study's findings may also benefit eligible clinicians seeking credit under the Merit-Based Incentive Payment System (MIPS), researchers added.
Under the MACRA track, clinicians can earn full credit under the MIPS Clinical Improvement Activities category for PCMH recognition from a national third-party program.