Management, Job Perception Drive Healthcare Employee Turnover
Hospitals and practices should address management, senior leadership, and job perception concerns to prevent costly healthcare employee turnover, a study showed.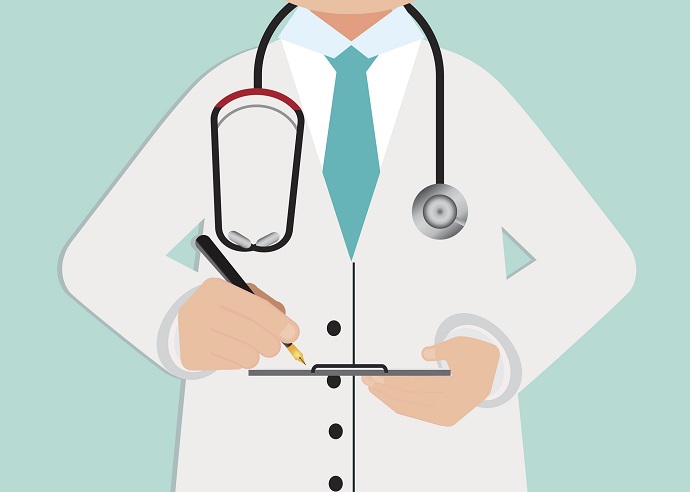 Source: Thinkstock
- Senior leadership, employee perceptions of their job, and management are the top drivers of voluntary healthcare employee turnover, research firm SMD recently reported.
High healthcare employee turnover is a major challenge for hospitals and practices. The healthcare turnover rate reached 19.2 percent in 2015, a Compdata survey uncovered. And industry experts expect the rate to rise.
Approximately 37 percent of clinical and non-clinical staff plan to leave their current organization in the next two years and almost 69 percent anticipate leaving within five years, a recent survey from LFT showed.
Rising healthcare employee turnover not only impacts provider workloads, but patient outcomes and costs, SMD explained. For example, losing just one bedside registered nurses costs a hospital between $37,700 and $58,400, resulting in an estimated loss of $5.2 million to $8 million a year, NSI Nursing Solutions reported in 2016.
Increased patient caseloads also contributed to a 7 percent increased likelihood of failure to rescue or patient death for each additional patient nurses treated, a Journal of the American Medical Association study revealed.
READ MORE: What Is Healthcare Revenue Cycle Management?
Healthcare organizations should address the three main drivers of healthcare employee turnover to ensure their revenue cycles and patient outcomes are not negatively impacted by clinicians leaving the organization.
Management was the number one factor contributing to voluntary turnover among the 200 hospitals, 1,000 care centers, and 100 long-term care facilities analyzed by SMD.
The study defined management as "a construct that gives employees an opportunity to assess the relationship and feedback they are getting from their manager." Management includes performance feedback, career discussions, effective communication, feeling valued and supported, and having input in decision-making processes.
Managers at healthcare organizations should understand the needs of their employees to prevent voluntary turnover. Conducting regular performance recognition and feedback discussions in addition to annual performance evaluations are key.
Receiving employee feedback is also critical to lowering turnover rates, SMD stated. Managers should understand how employees receive and perceive feedback. Employees should have communication channels available to provide suggestions regarding the organization, their individual jobs, and how their decisions impact their work.
READ MORE: ACOs Restructure Healthcare Staffing for High-Risk Patients
Following management, senior leadership was a major contributing factor to voluntary healthcare employee turnover.
"Senior leadership encompasses a variety of perceptions about the top levels of leadership in the organization – that they are visible and convey the organization's goals, mission, and vision; that employees feel confident in their leadership; and that employees feel senior leaders care about and value their contributions," the report stated.
Senior leaders can achieve transparency and employee confidence by supporting front-line managers as they handle staff concerns and questions. Town hall meetings, webinars, roundtable discussions, and emails sent directly to staff allow senior leaders to engage with employees while addressing concerns.
Managers can also influence how employees perceive senior leadership by communicating information quickly and accurately from senior leaders to staff. Senior leaders should also receive invitations to staff meetings to discuss employee concerns and feedback.
How employees perceived their job also played a major role in voluntary healthcare employee turnover rates, the study uncovered.
READ MORE: Healthcare Employment Increases Challenge Provider Orgs
Employees should feel that their skills are being utilized effectively in their role and they have positive challenges at work. They should also feel satisfied with their role in the healthcare organization. Without positive perceptions of their jobs, healthcare employees are likely to seek employment elsewhere.
Managers can improve employee perceptions and satisfaction by understanding the skill levels of each staff member, creating opportunities for positive challenges or new responsibilities, and ensuring hired individuals have the abilities needed for the position.
Addressing management, senior leadership, and employee satisfaction helped Geisinger Health System to improve employee turnover and revenue cycle performance across its 12 hospital campuses and two research centers, explained the system's Vice President of Revenue Management, Barbara Tapscott, CHFP, CPAM.
"It's more the cohesiveness of the team that brings Geisinger the good performance," she recently shared with RevCycleIntelligence.com. "We have a very engaged executive senior executive team here with CFOs and our System CFO. We have great employees and they're all engaged. Geisinger provides professional development opportunities. We do additional education. We do executive coaching. We have certification for all to promote careers at Geisinger so that we get to retain our talent."
Geisinger fosters a team environment through centralized management. The strategy standardizes workflows and processes across hospitals and allows staff to effectively communicate despite working in separate facilities.
"At the base of what we do is our mission. We are here to take care of people. That culture permeates through all of our employees regardless of where they sit," she added.
The health system also ensures employees skills are effectively utilized by implementing health IT systems that perform routine tasks.
"We want people to be engaged and not necessarily be doing transactions that are routine," Tapscott stated. "We can engage technology for that. These best practices and this focus on providing education and retention strategies for our staff have paid off."
Preventing healthcare employee turnover helps organizations to not only improve employee satisfaction and retention rates. Implementing a strategy to address the key drivers of voluntary turnover ensures organizations have the best team to deliver high-quality, affordable care.