Managing the Revenue Cycle while Acquiring Physician Practices
Health systems should watch out for these revenue cycle management challenges as they acquire physician practices and expand their reach into the community.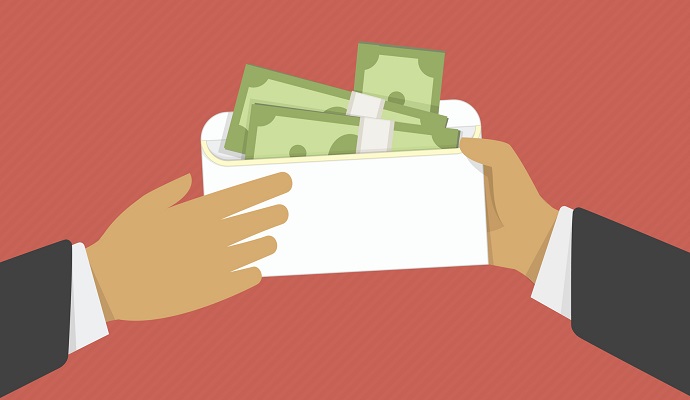 Since 2010, hospital and health systems have been adapting their care delivery models to meet health reform requirements.
At the forefront of this effort is physician practice acquisition. An analysis of healthcare provider acquisitions in the last 10 years identified a surge in deal-making driven by the need to gain economies of scales, shift from volume to value-based care and compete in local markets.
While health systems' vision for an efficient, patient-centric delivery system is aligned with health reform, integrating acquired physician practices brings a host of new challenges.
An American College of Physician Executives (ACPE) poll shows this integration may actually be increasing hospitals' operating costs. In particular, while the health system revenue cycle is often a well-oiled machine, it differs greatly from the physician practice revenue cycle.
If revenue cycle integration between organization types is left unaddressed, these differences can hinder cash flow, staff efficiency and profitability.
As health system leadership sets its team on a course to achieve a revenue cycle that efficiently and effectively supports billing for all types of care delivery, several steps can keep cash flow strong and profitability high.
Develop a strategy for data sharing and reporting
Data to help understand and report how a collective health system and its components satisfy required reporting, such as Physician Quality Reporting (PQRS), as well as internal efficiency and effectiveness goals, is no longer optional.
The future will only continue to require even more sophisticated data analytics and reporting needs. New initiatives such as value-based reimbursement will require even more reporting for providers.
As health systems acquire physician practices, they should have a strategy that a) requires external and internal reporting requirements and b) establishes guidelines for assimilating data.
This will provide much-needed parameters for all involved, and reduce reporting problems that bring costly consequences. When establishing a data strategy, reviewing physician practices' current data collection and reporting methods can reveal problems and solutions.
For instance, if a practice uses an analytics solution with established ROI, it's worth evaluating for all practices. No matter what technology, processes or mindshare you leverage from your physician practices, the concept of data standardization should be at the forefront of your data strategy.
An apples-to-apples view of performance data will facilitate any reporting for reimbursement or quality measures while promoting organizational improvement.
Anticipate and address "revenue cycle shut down" problems
In the post-acquisition phase, certain revenue cycle problems can halt the very processes established to keep payments coming in. To that end, it can be helpful to closely view your acquired physician practices' revenue cycles and compare them to your health system revenue cycle.
Look for similarities and discrepancies: Where might revenue cycle operations become bottlenecked - or worse yet, shut down - due to installing new processes or attempting to integrate differing processes between your central billing office (CBO) and physician practice?
Identifying the potential revenue cycle problems may seem tactical or in the weeds, but it can help you proactively avoid minor problems with major impact.
Consider this tax ID example: Often, a health system centralizes billing to conserve costs. When the CBO takes over physician practice billing, the health system begins submitting claims under its own tax ID and NPI numbers. When payers begin using the health system's tax ID for the physician practice's claims, remittances can unexpectedly be incorrectly routed.
ERA files are sent to the hospital or lockbox, and reconciliation becomes confusing and time-consuming for both the physician practice and health system. It's easy to have the mindset that it's just small change related to a tax ID, but in reality, the impact on revenue is substantial.
With forethought, the CBO can use processes and technology to address this challenge and payments can be routed and managed properly.
For instance, clearinghouse technology can enable each physician practice to operate under the same health system tax ID but receive remittance and payments under for their existing NPI. Rules that correctly route remittances can keep revenue cycle operations streamlined and effective.
In the end, being proactive and learning the differences between a hospital and physician practice revenue cycle and carefully considering each integration step can pay off, conserving staff resources and keeping your organization as profitable as possible.
Leverage vendor relationships and ask for help
Even as health systems acquire multiple physician practices in a brief timespan, leadership often tasks its team with staying apprised of detailed information such as changing payer requirements.
As healthcare providers are inundated with new quality measures and payer requirements, staying updated and knowledgeable can seem futile—especially in the era of value-based reimbursement. That's where healthcare information technology (HIT) vendors can help.
For example, claims management technology can leverage rules to ensure correct content is submitted, enabling providers to pass payer edits nearly always 99 percent of the time. This is just one example of how HIT vendors have evolved to meet health systems' needs in the midst of rapid growth and change.
As health systems continue to evolve to meet patient needs and shift to a more coordinated, preventive approach to overall wellness, optimizing the revenue cycle becomes even more important.
By understanding the nuances that make the physician revenue cycle different, health system leadership can better optimize overall revenue cycles, thus creating a good relationship with newly acquired practices and ultimately, efficiencies and improvements that pave the way for the new data-centric, value-based world.
---
Jim Denny is the Founder, President and CEO of Navicure, Inc. He is responsible for Navicure's corporate development and strategy with an emphasis on revenue growth, product development, and mergers and acquisitions.
-