Mandatory Bundled Payments Drive Value-Based Care, Docs Argue
Three physicians contend that voluntary bundled payments do not provide enough incentive to move organizations of all kinds to value-based care.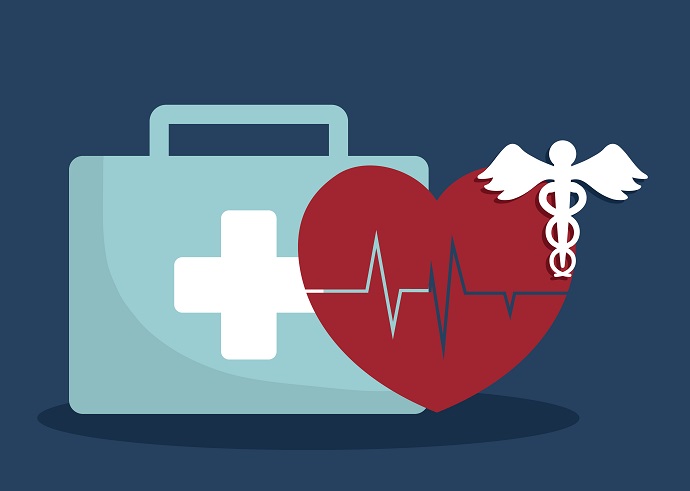 Source: Thinkstock
- The recent decision from CMS to cancel two mandatory bundled payments programs slated to launch in 2018 was a "step in the wrong direction for pursuing a healthcare system that focuses on value and not volume," three physicians argued in a new Journal of the American Medical Association editorial.
CMS announced in November 2017 that the federal agency would no longer move forward with two compulsory bundled payment programs, the Episode Payment and Cardiac Rehabilitation Incentive Payment models. The models qualified as Advanced Alternative Payment Models (APMs) under MACRA starting on Jan. 1, 2018.
In the same announcement, CMS also stated that the Comprehensive Care for Joint Replacement (CJR) bundled payments model would decrease in scope. The number of mandatory geographic regions in the CJR model fell from 67 to 34 areas and continued as a voluntary program in the 33 other regions.
CMS rolled back mandatory bundled payments to focus on "developing different bundled payment models and engaging more providers," which will "drive health system change while minimizing burden and maintaining access to care."
The federal agency also promised to create additional voluntary bundled payments opportunities.
READ MORE: Key Strategies for Succeeding with Healthcare Bundled Payments
However, physicians from Brigham and Women's Hospital, Beth Israel Deaconess Medical Center, and Washington University School of Medicine contended that voluntary bundled payments do not provide enough incentive to improve care value.
"Absent a mandate, hospitals, clinicians, and post-acute care facilities have little motivation to collaborate around innovative care redesign to improve coordination and efficiency," wrote Rishi K. Wadhera, MD, MPhil, Robert W. Yeh, MD, MSc, and Karen E. Joynt Maddox, MD, MPH.
Hospitals and other organizations are likely to skip out on the voluntary bundled payments or remove themselves from the programs as evident from the voluntary Medicare Bundled Payments for Care Improvement (BPCI) initiative, they added.
A recent Journal of the American Medical Association study revealed that only 12 percent of eligible hospitals signed up for the BPCI model and almost one-half (47 percent) of them disenrolled from the bundled payments model within two years.
"A voluntary program, at least a program in which fewer than 10 percent of hospitals participate and half of those end participation early, will neither invite meaningful changes in care delivery nor provide usable information about what works and what does not," the physicians explained. "Without testing a bundled payment model across a diverse, representative group of acute care hospitals, it will never be possible to gain actionable insights to inform iterative improvements in the design and implementation of novel payment models."
READ MORE: Patient Engagement Critical to Bundled Payment Model Success
Additionally, Wahera et al. pointed out that mandatory bundled payments may stir controversy, especially among provider organizations, but the models have demonstrated success. For example, about 47 percent of hospitals in the mandatory CJR model earned reconciliation payments, according to preliminary data on the model's first performance year. CMS will reimburse the facilities a total of $37.5 million for delivering cost-efficient lower extremity joint replacements.
"Mandatory bundled payments provided the impetus for institutions to examine their own internal care processes and refocus on reducing complications, reducing readmissions, and avoiding unnecessary institutional post-acute care," the physicians explained.
The Episode Payment and Cardiac Rehabilitation Incentive Payment models could have built on the successes of mandatory bundled payments, such as the CJR. However, CMS lost the opportunity to improve care quality and decrease costs by eliminating the models, they argued.
"Rising Medicare expenditures, and healthcare spending in general, are unsustainable and cannot be ignored. Unfortunately, despite a continued and pressing need to bend the cost curve, the use of one potential tool—mandatory cardiac bundled payments—has been abandoned," they concluded.
While compulsory bundled payments could help to propel value-based care adoption, other healthcare stakeholders disagree that mandatory measures are the appropriate pathway.
READ MORE: Private Sector to Drive Bundled Payments After CMS Cancellations
Premier Healthcare Alliance advised CMS to create additional voluntary bundled payment models in February 2017. The organization contended that voluntary models allow "providers to select models most appropriate for their populations and providing sufficient time to conduct population health analytics and devise implementation protocols in advance."
Former HHS Secretary Tom Price also criticized mandatory alternative payment models from Medicare in 2016. He argued that compulsory demonstrations overstepped the authority of CMS and forced providers to engage in healthcare payment reform experiments that had not been tested for care quality and cost outcomes on a small scale.
CMS seems to favor the voluntary option under the new administration. The federal agency recently unveiled a new voluntary iteration of the BPCI initiative. The BPCI Advanced model will launch later this year for hospitals interested in undertaking inpatient and outpatient care episodes.
However, HHS Secretary nominee Alex Azar recently told Senators that he does not oppose mandatory bundled payments and would consider developing compulsory models if needed.