Medical Billing Codes Do Not Address Full Scope of Primary Care
Family physicians could not bill for all the services provided in the majority of their visits because CPT codes for medical billing did not cover the services, a study found.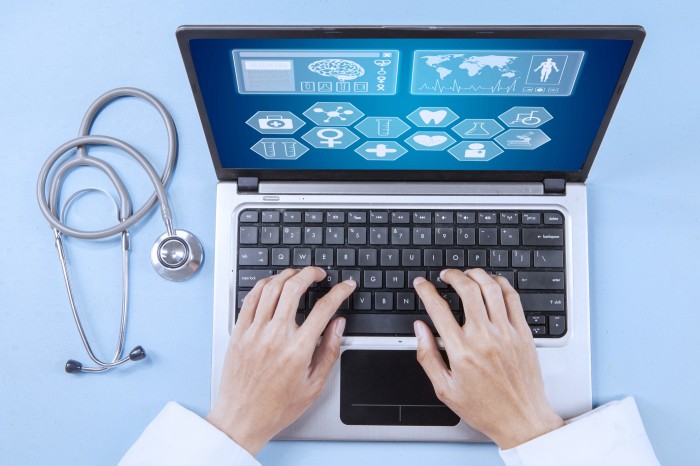 Source: Thinkstock
- Current Procedural Terminology (CPT) codes used for medical billing did not account for all the care provided by primary care physicians in about 60.3 percent of visits, a recent Journal of the American Board of Family Medicine study showed.
The observational analysis of over 980 family physician-patient ambulatory visits revealed that CPT codes used for billing Medicare and other payers were not adequate for family physicians because providers either treated a greater number of diagnoses that can be explicitly reported using CPT codes or they addressed system barriers, such as social determinants of health.
"Because the highest-cost Medicare and Medicaid patients are those with multiple chronic diseases, creating a payment system that encourages thorough primary care for these patients would be desirable, which our study suggests is not the current situation," stated researchers from the JPS Health Network, University of Texas Health Science Center, and Baylor Family Medicine Residency. "Our findings also show the limitations of using our current system to account for the work performed by FPs [family physicians]."
The most common CPT codes used by family physicians for medical billing are 99213 and 99214. The CPT system and CMS Evaluation & Management (E&M) rules state that 99213 can be used if a physician treats a patient for one stable chronic condition, such as stable cirrhosis of the liver.
Physicians can bill a 99214 code if they see a patient with one chronic disease not in optimal control. For example, the patient may have stable angina, two months post-myocardial infarction, and he is not tolerating one of his medications.
READ MORE: Maximizing Revenue Through Clinical Documentation Improvement
Both 99213 and 99214 limit the number of chronic condition treatments for which family physicians can bill, researchers pointed out. Neither CMS E&M guidelines nor the CPT book contain examples of how family physicians can code and bill for a patient with three chronic conditions in poor control.
CPT code limitations spell trouble for primary care providers in the value-based care world. Value-based care is shifting care delivery to the primary care setting, but the lack of adequate codes resulted in primary care providers not getting reimbursed for the full scope of their work.
Previous studies uncovered that family physicians treat a mean of 2.5 to 3.1 diagnoses, 3.9 to 6 for elderly patients, and 4.6 for patients with diabetes per clinic visit.
The recent observational study added to the literature, showing that family physicians addressed 3.7 issues or diagnoses per visits. The providers also continued a mean of 3.9 chronic medications per visits, prescribed 0.7 new medications, administered 0.2 immunizations, and managed 4.6 total medications and immunizations.
As a result, family physicians could not bill for all the care provided in the majority of visits (60.3 percent).
READ MORE: 4 Medical Billing Issues Affecting Healthcare Revenue Cycle
Researchers also found that family physicians could not bill for the following:
• In 6.5 percent of the visits, physicians addressed system barriers not reportable with CPT codes, including calling an insurance company to verify medication coverage and contacting a referral clinic and/or physician directly after the standard referral process was unsuccessful

• In 1.4 percent of the visits, physicians addressed social determinants of health barriers, such as discussing medication options if patients stated that the preferred prescription was unaffordable

• In 1.3 percent of visits, physicians discussed health concerns of other family members not present, including answering questions about a child's medications

READ MORE: Preparing the Healthcare Revenue Cycle for Value-Based Care
Additionally, the observational analysis revealed that physicians treated enough conditions to bill for a 99214- or 92215-level code plus additional issues that were not separately reportable in 59.3 percent of all visits.
The 99215-level CPT code is for an office or outpatient visit for an established patient. The visit must include "an extensive number of diagnoses or management options, an extensive amount and/or complexity of data to be reviewed, and a high risk of complications and/or morbidity or mortality."
Payers tend to reimburse about 25 percent more than a 99214-level code, the American Academy of Family Physicians reported.
Researchers pointed out that 99215-level codes were rarely reported in primary care, and when family physicians did bill for the codes, payers denied most of the claims.
The code is problematic for primary care because CPT guidelines are unclear about the number of diagnoses or management services needed to justify billing. CPT guidelines also only use examples of 99215-level care as medical illness exacerbations so severe that the patient should be hospitalized or undergo a major intervention, both of which are not typically handled in the primary care space.
The study's findings suggest that current CMS E&M rules and CPT codes are inadequate for family physician billing.
Family physicians in a 2014 survey already felt that they were not appropriately paid for treating patients with complex health needs, including multiple chronic conditions, difficult patients, family and social factors, language and cultural obstacles, and financial barriers. Participants also agreed that a better coding system was needed to report their time spent with complex patients.
Researchers in the observation study suggested that "either the CPT codes and their associated rules should be updated to reflect the realities of family physicians' practices or new billing and coding approaches should be developed."