Medical Prices Grew 28% for Hospital E&M Services Since 2012
Medical prices generally increased for patient visits since 2012, with prices rising between 28 percent for hospital E&M services and 3 percent for surgeries.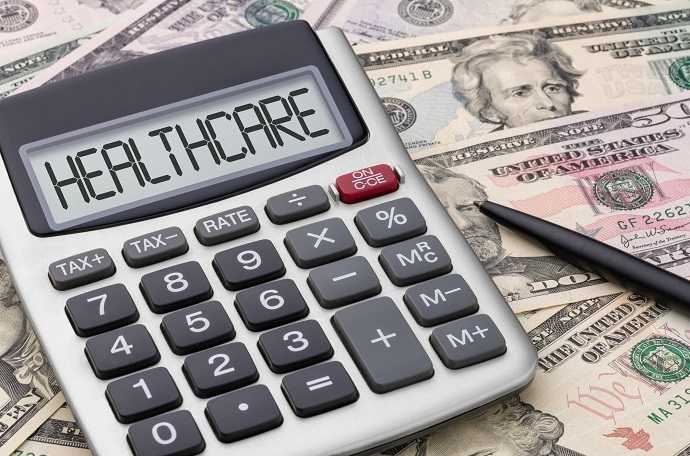 Source: Thinkstock
- Medical prices for hospital evaluation and management (E&M) services rose 28 percent and allowed amounts increased 26 percent between May 2012 and 2017, the most recent FH Medical Price Index from FAIR Health revealed.
The analysis of over 25 billion privately billed claims showed that medical prices and allowed amounts for hospital E&M services increased the most since 2012, but the prices grew across all six procedure categories studied during the five-year period.
FAIR Health analyzed the medical prices of professional E&M, hospital E&M, medicine, surgery, pathology and laboratory, and radiology procedures. The non-profit organization studied the median procedure charges and imputed allowed amounts for the most common services within the six categories.
During the five-year period, medical prices increased between 3 percent for surgeries to 28 percent for hospital E&M services, the analysis uncovered. Other key findings from the FH Medical Price Index included:
• Charges for professional E&Ms grew 22 percent and allowed amounts rose 21 percent

• Surgery charges and allowed amounts increased by 3 percent and 2 percent, respectively, representing significantly lower growth rates than E&Ms during the five-year period

• Charges and allowed amounts for radiology both increased 7 percent

• Charges for medicine services, which includes all procedures that are not E&Ms, experienced a steep boost from November 2012 to May 2013, with the allowed amount increasing 8 percent and charges rising 6 percent, followed by slower, but steady, growth thereafter

• Medicine charges increased 14 percent overall from 2012 to 2017 and allowed amounts rose 17 percent during the same period

• Pathology and radiology charges remained stable from May 2013 to May 2014, both increasing 7 percent during the five-year period, but allowed amounts decreased from 6 percent to 3 percent
"Sudden rises and dips sometimes occurred, as well as more steady increases, but for all categories, the period was marked by an overall increase," researchers wrote. "The index also showed that, although charges and allowed amounts often follow similar trends, differences sometimes occur."
They also pointed out that surgery prices and allowed amounts may have experienced flatter growth because of hospitals acquiring physician practices, new health IT systems that lower costs, and hospital surgeons attempting to stay competitive with ambulatory surgery centers.
Ambulatory surgery center utilization rose between 2007 and 2016, the analysis showed. Claims lines with ambulatory surgery center use increased 97 percent nationally.
The setting's use particularly grew in rural areas, with a 127 percent growth in claim lines with ambulatory surgery center usage.
While the analysis showed that ambulatory surgery centers are major competitors for hospitals, newer care settings are also quickly becoming more popular. The FAIR Health report also included the FH Healthcare Indicators segment, which analyzes utilization trends of alternative care sites, including retail clinics, urgent care centers, telehealth, and ambulatory surgery centers, as well as emergency rooms.
The database of privately billed claims showed that urgent care centers experienced a boom in claim lines submitted between 2007 and 2016. The number of claim lines involving urgent care center usage increased 1,725 percent, representing a growth rate over seven times that of ER claim lines in the same period.
Like the use of ambulatory surgery centers, urgent care center utilization was significantly higher in rural areas. Rural areas had a 2,308 percent boost in use versus a 1,675 percent boost in urban areas.
Retail clinics also saw an 847 percent increase in claim lines, researchers reported.
Despite experiencing slower growth in utilization, retail clinics offered the lowest prices for a new patient E&M visit. Retail clinics charged $99 for CPT 99202, which involves a 20-minute visit with a detailed history of the patient, examination, and medical decision-making.
The median charge amount for a physician's office was $176 and $165 at an urgent care center.
Retail clinics also charged less for a 30-minute new patient E&M (CPT 99203), with a price of $109 versus $294 at a physician office.
Urgent care centers consistently charged less for new patient E&M visits than physician offices. Researchers did not have enough claim volume for retail clinics for CPT 99204 (45-minute visit) and 99205 (60-minute visit), but the data showed that urgent care centers typically charged $336 for the 45-minute visit and $408 for a 60-minute visit.
The visits were $412 and $484, respectively, at the physician office.
Physician offices and urgent care centers also reported similar median allowed amounts for most of the new patient E&M codes. Private payers only reimbursed offices less for one new patient E&M code (99202), which was reimbursed $93 in an office, $111 in an urgent care center, and $74 in a retail clinic.
With healthcare spending representing almost 18 percent of gross domestic product (GDP), FAIR Health intends for the analysis to help inform healthcare policy and decisions.
"Given the extraordinary role of the healthcare sector in the US economy, it has become more important than ever to identify and understand the trends and shifts within that sector," the report concluded. "Such knowledge can inform many decisions in this sector—for example, decisions about care management, provider networks, recruitment, expansion, affiliation agreements, investment and consumer engagement. For consumers, such knowledge can inform their individual strategies about how to seek care."