Medical Specialist Demand Rises as Primary Care Searches Dip
Primary care providers were still the most requested recruiting assignment, but 74 percent of assignments were for medical specialists in 2018, up from 67 percent three years ago.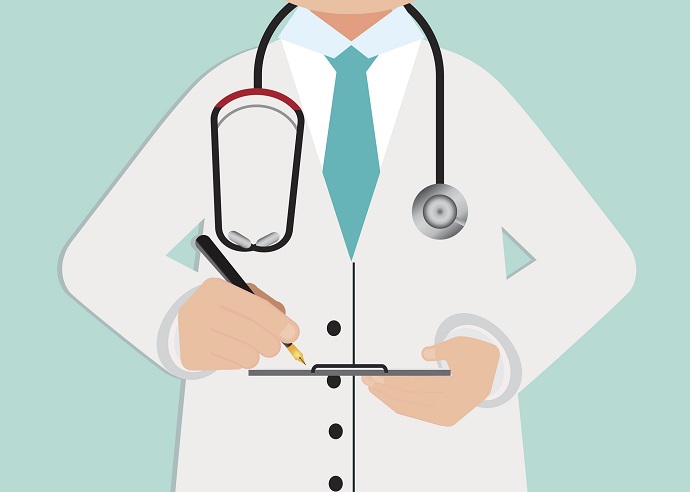 Source: Thinkstock
- Demand for primary care physicians remains strong as provider organizations transition to population health management. But organizations are increasingly seeking medical specialists for healthcare employment, a new analysis showed.
Merritt Hawkins' 2018 Review of Physician and Advanced Practitioner Recruiting Incentives report tracked a sample of 3,045 physician and advanced practitioner recruiting assignments going through the firm between April 1, 2017, and March 31, 2018.
The analysis revealed that 74 percent of recruiting assignments were for medical specialists, up from 67 percent just three years ago.
Primary care providers were still in high demand, with family physicians topping the list of most requested recruiting assignments for the 12th consecutive year.
But the number of searches for primary care physicians (e.g., family physicians, internists, and pediatricians) fell by 32 percent compared to three years ago and 19 percent year-over-year, researchers reported.
READ MORE: Gaining Visibility into Healthcare Workforce Management Cuts Costs
"It's a matter of demographic destiny," stated Travis Singleton, Senior Vice President of Merritt Hawkins. "Americans are getting older, and it is medical specialists who will be taking care of our aging and ailing bodies and brains. We still need more primary care doctors, but a growing emphasis is being placed on recruiting specialists."
Medical specialists may be in higher demand in 2018 as provider organizations aim to bolster their specialty care service lines after optimizing their primary care workforce, researchers explained.
Population health management and other new value-based delivery models put primary care at the center of care teams. Healthcare consolidation also spurred recent primary care demand as health systems created a primary care workforce large enough to cover the needs of large populations.
As provider organizations responded to population health management and healthcare consolidation, they filled their a portion of their primary care roles, creating slightly less demand for primary care physicians.
Armed with an improved primary care workforce after consistently recruiting for these physicians, providers organizations are looking to add medical specialists to their teams to counter "demographic destiny," as Singleton said.
READ MORE: Healthcare Workforce Demand Growing Faster than Provider Supply
"It may be the case that the healthcare system cannot manage its way out of our collective demographic destiny, which will be characterized by a growing number of older patients with a growing number of healthcare needs," the report stated. "Organs, bones, skin and psyches eventually reach the point of obsolescence, and an increasing number of medical specialists are being recruited to address the physical and mental consequences of aging."
Notably, provider organizations are attempting to address the mental consequences of aging by recruiting a greater number of psychiatrists. For the third consecutive year, psychiatry was the second most requested type of search assignment, the analysis uncovered.
Mental health disorders are now the costliest conditions in the country, with spending at $201 billion in 2013, a 2016 Health Affairs study showed. Spending on mental health disorders beat out heart conditions, which was the second-costliest condition at $147 billion, and trauma and injury, which ranked third at $143 billion.
With one in five adults experiencing a mental illness in a given year, provider organizations are looking to increase control over mental health disorder treatment and spending by boosting their psychiatric workforce.
"Expanding mental health services is considered a key to addressing societal problems such as mass shootings, suicide and drug addiction," said Singleton. "Unfortunately, the shortage of psychiatrists is a serious impediment to this goal."
READ MORE: Healthcare Employment Increases Challenge Provider Orgs
In response to other effects of aging, provider organizations are also seeking medical specialists in radiology, gastroenterology, and orthopedics, the study showed.
Radiology reappeared on the list of top four most requested physician search assignments in 2018, trailing family medicine, psychiatry, and internal medicine. The number of searches for radiology grew 65 percent year-over-year.
"Renewed demand for radiologists was inevitable because imaging remains central to diagnostic and procedural work in today's healthcare system, in which very little transpires without a picture," researchers explained.
"The importance of radiology is enhanced with each technological advance (including artificial intelligence) that makes imaging techniques more varied and effective. Combine this with improvements in the economy allowing for more elective procedures and the effect of population aging on utilization, and demand for radiologists was going to rise at some point."
Demand for gastroenterologists also increased by 55 percent compared to the previous year and 137 percent from three years ago.
"The emphasis on prevention typical of value-based, community health models is driving the need for gastroenterologists, as is the growing number of elderly patients," the report stated.
In addition, provider organizations sought more orthopedic surgeons to respond to the rise in elective surgeries for an aging population. The number of hip replacements more than doubled between 2000 and 2014, while the number of knee replacements grew even more.
With these surgeries rising in popularity as the aging population looks to remain active, physician searches for orthopedic surgeons saw a 39 percent year-over-year increase.
Researchers predicted the medical specialist demand to increase as the population ages more rapidly and team-based care continues.