Medicare Fund for Hospital Care to Run Out Sooner Than Expected
Medicare Trustees project the fund for hospital care to run out by 2026, resulting in potentially higher hospitals costs and lower reimbursements.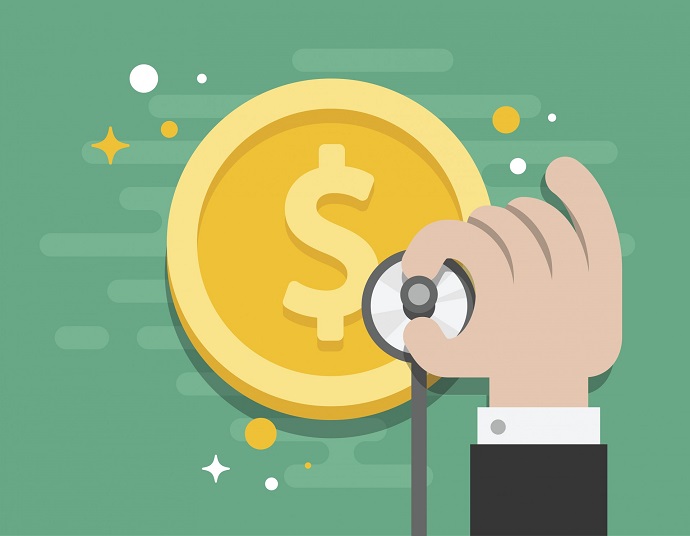 Source: Thinkstock
- The Medicare fund used to reimburse hospitals under Part A is slated to become insolvent by 2026, three years earlier than last year's projection, a new report by the Trustees of Medicare and Social Security revealed.
The sooner-than-expected depletion of the Hospital Insurance Trust Fund would result in Medicare reimbursing hospitals and health plans that cover Medicare Part A significantly less than actual costs in the near-future.
"If assets were depleted, Medicare could pay health plans and providers of Part A services only to the extent allowed by ongoing tax revenues—and these revenues would be inadequate to fully cover costs," the report stated. "Beneficiary access to health care services could rapidly be curtailed."
This year's annual report showed that Medicare's Hospital Insurance Trust Fund may face depletion earlier than anticipated because of lower wages in 2017 resulting in reduced payroll taxes, decreased levels of projected Gross Domestic Product (GDP), and reduced income from the taxation of Social Security benefits under the Trump Administration's 2017 tax reform package.
Higher hospitals costs, legislation that increased hospital spending, and greater Medicare Advantage payments attributable to higher risk scores are also draining the Hospital Insurance Trust Fund, the four Trustees reported.
READ MORE: The Difference Between Medicare and Medicaid Reimbursement
Major recent legislative changes include the elimination of the Independent Payment Advisory Board and the repeal of the individual mandate. Without the individual mandate, hospitals will bear the financial burden of treating a greater number of uninsured individuals, resulting in higher uncompensated care payments from Medicare, the report explained.
The Medicare Hospital Insurance Trust Fund has faced a surplus in the last couple of years, amounting to $5.4 billion in 2016 and $2.8 billion in 2017.
However, the Trustees predict the hospital care fund to return to running a deficit by 2018 and until the fund is depleted in 2026 because of greater Medicare spending on hospital services.
The fund's assets were $202 billion by the start of 2018, accounting for 65 percent of expenditures during the year, which is significantly under the minimum recommended level of 100 percent.
"The Trustees have recommended maintenance of HI trust fund assets at a level of at least 100 percent of annual expenditures throughout the projection period. Such a level would provide a cushion of several years in the event that income falls short of expenditures, thereby allowing time for policy makers to implement legislative corrections," the report explained.
READ MORE: Medicaid, Medicare Reimbursement $57.8B Below Hospital Costs
"The trust fund balance has been below one year's expenditures in every year since 2012 and is not projected to reach that level under the intermediate assumptions."
Hospital Insurance Trust Fund revenues also did not pass the long-range test of close actuarial balance, they added. The fund's cost rate is slated to increase more rapidly than the income rate through 2045 primarily because of the aging Baby Boomer generation.
As a result, Hospital Insurance Trust Fund revenues would only cover 91 percent of estimated expenditures by 2026, 79 percent by 2050, and 85 percent by the end of the 75-year projection period.
To prevent insolvency by 2026, the Trustees found that hospital care spending would need to immediately fall by 17 percent, or the standard 2.9 percent payroll would need to be immediately increased by the amount of the actuarial deficit to reach 3.72 percent.
"More realistically, the tax and/or benefit changes could occur gradually but would require ultimate adjustments that would be higher than adjustments that were done immediately," they wrote. "Lawmakers have many options to address the long-range financial imbalance."
READ MORE: Higher Hospital Costs Stem from ICU Overuse for Some Conditions
While hospitals may face lower Medicare reimbursement in the near future, physicians have less to worry about, according to the report. The Supplementary Medical Insurance Trust Fund, which covers physician and outpatient reimbursement under Medicare Part B, will remain adequately financed "into the indefinite future."
The fund for Medicare Parts B and D are stable because of premium incomes and general revenue for Parts B and D resetting each year to cover estimated costs.
However, the Supplementary Medical Insurance Trust Fund's stable outlook is not enough to offset the financial losses stemming from the Hospital Insurance Trust Fund.
Consequently, the Medicare program will continue to face substantial financial challenges, especially as the Baby Boomer generation ages, the Trustees stated. Medicare spending will increase from about 3.7 percent of GDP to 5.8 percent of GDP by 2038.
"The financial projections in this report indicate a need for substantial steps to address Medicare's remaining financial challenges. Consideration of further reforms should occur in the near future. The sooner solutions are enacted, the more flexible and gradual they can be," they wrote.
"Moreover, the early introduction of reforms increases the time available for affected individuals and organizations—including health care providers, beneficiaries, and taxpayers—to adjust their expectations and behavior. The Trustees recommend that Congress and the executive branch work closely together with a sense of urgency to address the depletion of the HI trust fund and the projected growth in HI (Part A) and SMI (Parts B and D) expenditures."