Medicare Public Option Would Cut Hospital Reimbursement by $774B
Researchers warn policymakers that a Medicare public option would disrupt the employer-sponsored insurance market and compound hospital financial stresses.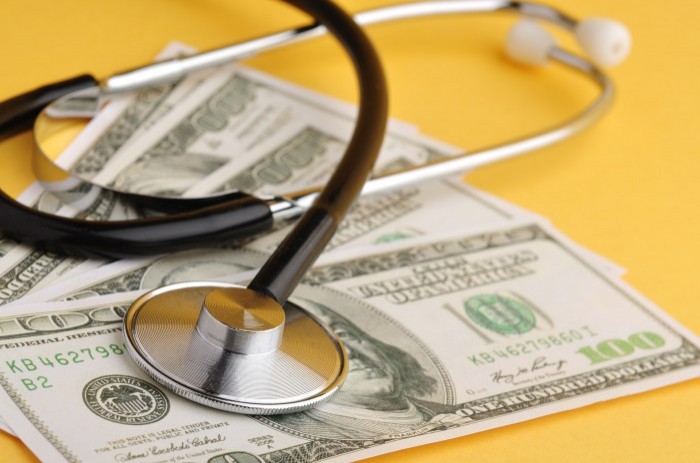 Source: Thinkstock
- A new report shows implementing a Medicare public option would decrease hospital reimbursement by $774 billion over a ten-year period, representing a ten percent reduction in payments.
The report, prepared by KNG Health Consulting on behalf of the American Hospital Association (AHA) and Federation of American Hospitals (FAH), also revealed that hospitals in non-metropolitan areas would feel the relative impact of decreased payments more than their counterparts in densely populated regions.
"This buy-in to a Medicare-like public option may fit on a bumper sticker, but it is no solution for healthcare coverage. This ill-conceived program would undermine access to care and threaten the ability of providers and clinicians to meet the needs of their patients," Chip Kahn, FAH's President and CEO, stated in a press release. "Moreover, this study highlights the disruption proposals like this would have on the private coverage Americans are satisfied with today."
Expanding access to affordable healthcare coverage continues to be a priority for policymakers. But top politicians, healthcare leaders, and other stakeholders have heavily debated just how to improve access to health insurance.
Changes to or a complete repeal of the Affordable Care Act (ACA) are popular solutions among some top policymakers and healthcare leaders. The Trump Administration specifically intends to alter or eliminate the ACA, arguing more free market or market-based approaches will help to reduce costs and expand access to affordable coverage.
READ MORE: Hospital Revenue Unstable Despite Outpatient Volume Growth
On the other side, some stakeholders are pushing for greater government control through Medicare expansion plans or a single payer healthcare system.
The Medicare-For-All proposal, Medicare-X Choice Act, Medicare at 55 Act, and Medicare Buy-In and Health Care Stabilization Act are examples of Medicare expansion and single payer proposals that aim to make Medicare or a public option available to a larger group of Americans.
The scope of each proposal is different, but they all propose to reduce costs by using Medicare reimbursement rates to pay providers.
Hospitals have expressed concerns with the Medicare expansion and single payer proposals because Medicare reimbursement rates are below actual care costs. According to the most recent data from the AHA, Medicare reimbursement fell short of actual hospitals costs by $48.8 billion in 2016.
In light of hospital concerns, the AHA and FAH called on the consulting firm KNG Health Consulting to conduct a microsimulation of how Medicare-X Choice, a public plan option proposal, would impact the healthcare industry.
READ MORE: Key Ways to Start A Hospital Revenue Cycle Turnaround Process
The microsimulation found that the public plan option would improve access to coverage and reduce healthcare spending.
Under Medicare-X Choice, researchers project that the public plan would have 40.7 million enrollees in 2024 and 42.3 million by 2033, and the plan would decrease total healthcare spending by $1.2 trillion over the ten-year period.
While greater access and reduce spending would benefit the industry, the results of the microsimulation spelled trouble for hospitals, researchers reported.
Total healthcare spending would primarily decrease because of reduce hospital spending. Spending on hospital-based services would represent 67 percent of the total reduction in national healthcare expenditures.
Source: KNG Health Consulting
Hospital spending would feel the largest impact from a public plan option because the plan would reimburse the facilities at the Medicare rate.
READ MORE: The Difference Between Medicare and Medicaid Reimbursement
"For hospitals, the introduction of a public plan that reimburses providers using Medicare rates would compound financial stresses already faced by the sector, potentially impacting access to care and provider quality," the report stated. "CBO projects that between 40 and 50 percent of hospitals could have negative margins by 2025 under current law. Given that Medicare pays hospitals below their costs (e.g., the Medicare Payment Advisory Commission estimates that Medicare inpatient margins will be -11 percent in 2018), Medicare-X Choice would be expected to increase the number of hospitals with negative margins."
Hospitals also would not be able to shift their costs to commercial payers because the public plan option would move a large number of individuals with employer-sponsored coverage to the public plan, the microsimulation predicted.
About 90 percent of enrollees would be individuals who are currently insured on the non-group market or through employer-sponsored insurance. Both insurance options typically reimburse providers at higher rates compared to Medicare and Medicaid.
Source: KNG Health Consulting
Researchers warned policymakers to consider hospital finances before finalizing plans to expand Medicare coverage.
"It is not practical to disrupt coverage provided through employer-sponsored plans that already cover more than 150 million Americans," stated Tom Nickels, AHA's Executive Vice President. "America's hospitals and health systems remain committed to working together with policymakers to help expand coverage and reduce costs for all Americans. However, a 'Medicare for All' approach would impede, not advance, our shared goals."