Medicare Shared Savings Grows Among Burgeoning Payment Models
The Medicare Shared Savings Program consists of two different reimbursement models.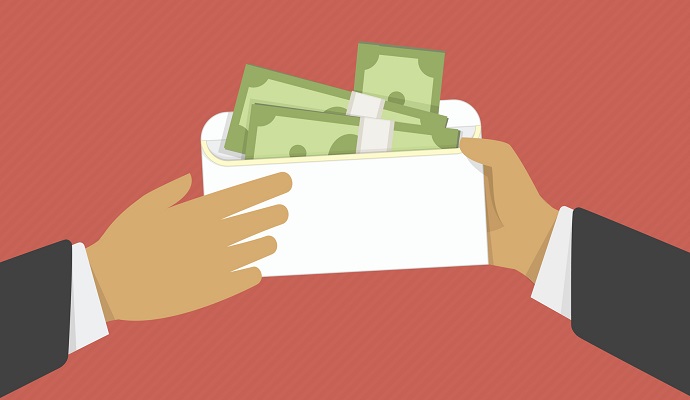 - Since the healthcare industry has experienced rising costs over the years, providers and federal agencies have focused their energies on implementing new value-based payment models and healthcare delivery systems like accountable care organizations (ACOs). For instance, due to the provisions of the Affordable Care Act, the Centers for Medicare & Medicaid Services (CMS) established the Medicare Shared Savings Program, which consists of accountable care organizations and new financial reimbursement techniques.
Medicare Shared Savings Program
One report from the Society of Actuaries explains that providers are able to earn shared savings in exchange for reducing healthcare spending. The Medicare Shared Savings Program consists of two different reimbursement models. One is a risk-based contracting agreement in which providers share in both gains and losses. The other is a one-sided model in which providers garner shared savings due to spending cuts and quality improvements.
"To be eligible to receive shared savings payments, an ACO must meet several requirements under the two-sided shared savings model," the report from the Society of Actuaries explained. "If these requirements, which include both quality and financial measures, are met, an ACO is eligible to share in up to 60 percent of overall savings that fall below the provided benchmark. In the two-sided model, the ACO also bears the risk of no savings, and potential loss-sharing, if it fails to achieve minimum attainment levels on its quality measures."
The report details that, in order for accountable care organizations to be successful Medicare Shared Savings Program, ACOs will need to adopt new technologies and physician incentive programs. Additionally accountable care organizations attempting to gain shared savings must meet quality benchmarks.
READ MORE: Physician-Sponsored Accountable Care Organizations Succeed
"The expected financial impacts of ACOs on a health care system are quite complex," the report continued. "ACOs are intended to produce savings for the Medicare system or the appropriate payer by reducing unnecessary care and duplication, redirecting care to cost-efficient providers, and preventing medical errors. Therefore the perceived success or failure of the ACO from the provider's perspective may be different than from Medicare's perspective."
When it comes to boosting revenue through accountable care organizations, providers will need to be patient, as it can take up to several years before profit is garnered. Ever since the Medicare shared Savings Program was established, it has gone through various modifications.
Earlier this year, CMS announced in a news release some new improvements to the Medicare Shared Savings Program. The new proposals would boost long-term incentives for accountable care organizations, as these healthcare delivery systems strive to provide quality care to Medicare beneficiaries.
"Medicare payments are an important catalyst to improving care delivery, spending our resources smarter and keeping people healthy," Andy Slavitt, Acting Administrator for CMS, said in a public statement. "This proposal allows ACOs in all parts of the country to be successful by recognizing both their achievements and improvements in how they provide care. This should have the effect of growing the number of ACOs, and making ACOs and the coordinated care they provide to patients, more of a standard in all parts of the country."
CMS will be modifying the quality benchmarks and taking into account regional fee-for-service medical spending. Additionally, when ACOs enter a second or subsequent operating agreement period, a rebate benchmark will be changed according to a specific percentage.
READ MORE: CMS Says 121 New Medicare ACO Participants Advance Quality
Accountable care organizations will also be allowed to elect a fourth-year of operation under their current contract and defer operating in a risk-based contract for an additional 12 months.
It is important to reiterate that accountable care organizations have been formed due to the ongoing shift towards value-based care reimbursement and move away from fee-for-service payments. The Healthcare Financial Management Association released a report illustrating how the healthcare industry has embraced value-based care payment.
Risk-based payment models
Risk-based payment strategies like accountable care organizations are becoming a mainstream method of reimbursement throughout the healthcare industry. Bundled payment models are also often under a risk-based contract in which healthcare revenue is tied to financial losses or gains.
Value and risk-based contracts offer providers incentives to reduce healthcare spending and improve quality of care, the report concludes. Additionally, the publication outlines the differences between bundled payment models and fee-for-service payment arrangements.
READ MORE: Accountable Care Organizations Renew Hospital Reimbursement
"Providers, payers, and other organizations are increasingly entering into contracts or assuming new payment models that expose the parties to the uncertainty of financial gain or loss," HFMA President and CEO Joseph J. Fifer, FHFMA, CPA, stated in a company press release. "All organizations that are involved in risk-bearing arrangements must ensure that their accounting practices keep pace with their contractual obligations as they evolve."
Healthcare reimbursement structures make headway
Fee-for-service essentially consists of a medical provider receiving revenue for patient care. Under bundled payment models, healthcare providers receive payment for a specific episode of care instead of every service supplied.
Other types of healthcare reimbursement contracts include pay-for-performance arrangements and shared savings contract similar to accountable care organizations, the report outlined. While in pay-for-performance contracts hospitals and providers are reimbursed for meeting quality standards, shared savings and shared loss payment arrangements consist of incentivizing medical practices to meet quality benchmarks, cut healthcare spending, or improve population health outcomes by affording them a percentage of the cost savings.
As the healthcare industry continues to reform and adopt new payment models, hospitals and medical practices will need to work with insurers to determine the best reimbursement strategy for their needs. From bundled payment models and risk-based contracts to accountable care organizations and pay-for-performance arrangements, providers will have a variety of structures to choose from.