Medicare Spending Falls 3.3% in First Year of CJR Bundled Payments
Hospitals required to participate in the CJR bundled payments model during its first performance year reduced Medicare spending while maintaining care quality, CMS reports.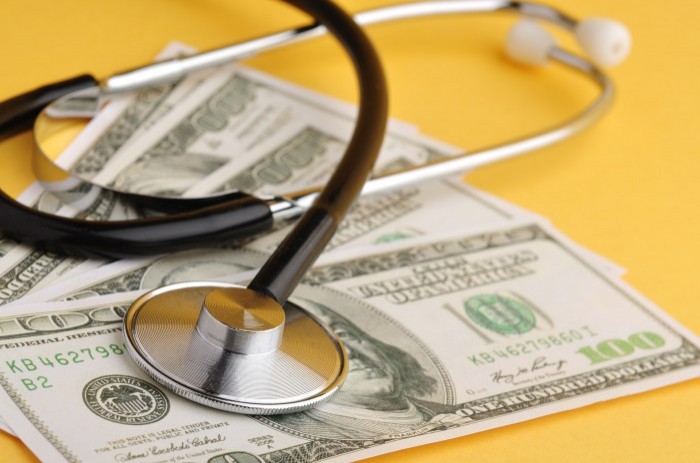 Source: Thinkstock
- Hospitals reduced average Medicare spending on lower extremity joint replacements (LEJRs) by 3.3 percent during the first performance year of Medicare's mandatory bundled payments model for joint replacements, CMS recently reported.
The evaluation of the Comprehensive Care for Joint Replacement (CJR) initiative, performed by the Lewin Group, found that the decrease in Medicare payments across all LEJR episodes equated to a $910 decrease for the anchor hospitalization and services furnished during the 90-day post-discharge period compared to episodes treated in hospitals outside the model.
"Our mixed methods approach allows us to conclude, even with less than a full year under the CJR model that bundled payments for LEJR episodes results in reduced payments," the healthcare consulting firm wrote in the report. "Even when participants do not choose to participate in a bundled payment approach, they can respond to the financial incentives to shift patterns of care during the episode."
Reductions in institutional post-acute care payments and utilization drove the savings achieved under the CJR model. Participation was mandatory for hospitals in 67 Metropolitan Statistical Areas (MSAs) during the first performance year.
Among elective episodes, participating hospitals discharged a slightly smaller proportion of patients to an inpatient rehabilitation facility (IRF). The data uncovered a two-percentage point decrease in the proportion of patients receiving IRF care as their first post-acute care service.
READ MORE: Key Strategies for Succeeding with Healthcare Bundled Payments
Instead, hospitals in the compulsory bundled payments model shifted care to the home. The data revealed a 4.4 percentage point increase in home health agency as the first post-acute care setting among patients undergoing elective LEJRs.
For LEJRs due to fracture, or non-elective, episodes, researchers observed participating hospitals swapping IRF care for skilled nursing facility (SNF) care. The proportion of CJR patients with fracture episodes being discharged to a SNF increased 3.3 percentage points. But researchers also saw a similar decrease in the proportion discharged to an IRF (3.6 percentage point reduction).
Savings under the bundled payment model also stemmed from a reduction in post-acute care utilization. CJR patients with a SNF or IRF stay experienced lower post-acute care lengths of stay compared to LEJR patients who were not treated at a CJR hospital.
Among CJR patients with a SNF stay, the average number of days spent in the facility was 2.1 days less for patients in elective episodes and 1.6 days less for patients in fracture episodes.
Fracture episode patients discharged to an IRF also saw the average number of days spent in the post-acute care setting fall by 0.5 days.
READ MORE: Prehabilitation Lowers Episode Costs Under Bundled Payment Models
While participating hospitals modified post-acute care use, care quality did not suffer. Researchers did not observe any statistically significant changes in readmission rates, emergency department visits, and mortality at CJR hospitals.
CJR hospital leaders explained that post-acute care payment and utilization reductions occurred because the organizations focused on changing post-acute care (PAC) use.
"In line with the financial incentives of the CJR model, interviewees reported taking actions with the goals of discharging patients to home health instead of institutional PAC settings and reducing institutional PAC lengths of stay," the report stated. "We also heard of efforts to expand patient education initiatives, initiate discharge planning earlier, standardize care protocols, improve coordination with orthopedic surgeons and PAC providers, and develop preferred PAC provider networks."
However, interviewees did express concerns that the shorter lengths of stays and increased use of lower intensity post-acute care providers could reduce care quality and access to care for higher risk patient over time. They also voiced concerns that negative outcomes could occur among beneficiaries being discharged to substandard or unsafe home environments.
Some CJR hospitals also attributed their success in lowering Medicare spending and post-acute care use to prior bundled payment experience.
READ MORE: 3 Challenges Providers Face with Healthcare Bundled Payments
"Senior leaders from CJR participant hospitals understood the structure and purpose of the CJR model, although this understanding was not consistent across frontline staff," the report explained. "Participant hospital representatives that we interviewed with relevant prior experiences in other bundled payment initiatives felt they were prepared to identify areas for improvement and implement care redesign changes to succeed under the CJR model."
The new report from CMS may have shown promising early results from the compulsory bundled payments model. But the federal agency recently modified the CJR initiative to decrease the number of mandatory areas from 67 to just 34 MSAs. Only the areas with high historical LEJR payments must participate in the model in 2019.
CMS reduced the mandatory scope of the model to promote voluntary participation in alternative payment models.
"While CMS continues to believe that bundled payment models offer opportunities to improve quality and care coordination while lowering spending, we believe that focusing on developing different bundled payment models and engaging more providers is the best way to drive health system change while minimizing burden and maintaining access to care," stated CMS Administrator Seema Verma in November 2017.
The first evaluation report of the CJR model, however, shows that compulsory models can drive healthcare savings and system change. The report showed that participating hospitals in both historically high and low episode payment areas reduced Medicare payments.
Average total payments for CJR episodes decreased by 3.9 percent, or $1,127, more and 2.3 percent, or $577, more than control episodes in MSAs with historically high and low episode payments, respectively.
The reduction in Medicare payments under the mandatory bundled payment model also occurred quickly, researchers pointed out.
"Possibly the most notable outcome during the first CJR model performance year was that statistically significant changes in utilization and payments occurred so quickly," they wrote. "With approximately nine months of implementation, the CJR model resulted in outcomes that are consistent with what has been achieved in other bundled payment initiatives. More time under the CJR model will help in determining if continued improvements can be achieved."
More voluntary bundled payment models are on the horizon for Medicare providers, according to the federal agency. But new data could sway the federal agency to consider mandatory models to spur care delivery transformation.