MedPAC Calls for MIPS Repeal, Voluntary Program Replacement
MedPAC argued a voluntary value-based reimbursement is needed because MIPS is unsustainable and cannot accurately identify high-value clinicians.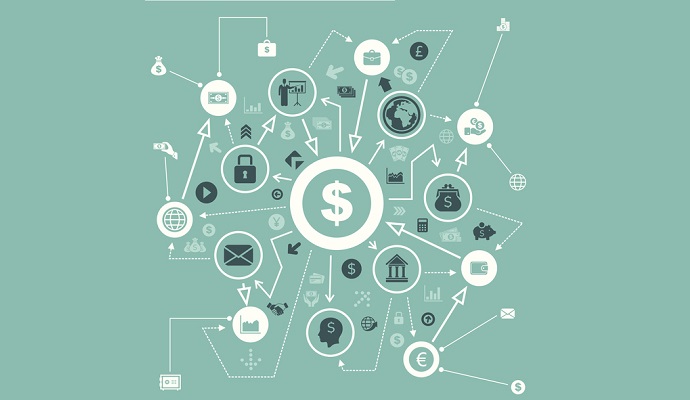 Source: Thinkstock
- The Affordable Care Act isn't the only health policy facing a call for repeal and replace. The Medicare Payment Advisory Commission (MedPAC) recently urged HHS to repeal MACRA's Merit-Based Incentive Payment System (MIPS) and replace it with a voluntary value-based reimbursement program.
MIPS launched at the start of 2017 and eligible clinicians must submit at least some quality data from this year to the program by March 31, 2018 to avoid a negative Medicare payment adjustment in 2019.
Eligible clinicians face a maximum penalty of negative four percent based on their performance in the program's first year.
MedPAC members, including physicians, healthcare executives, and health policy experts, stated that the MACRA program was unsustainable, increased quality reporting burdens, and could not effectively pinpoint high- or low-value clinicians.
At the public meeting, members stated that CMS anticipates the reporting burden on clinicians to reach $1 billion in 2017.
The complex MIPS reporting system drives the excessive burden on providers and CMS attempts to increase flexibility actually increase complexity, the group contended. The federal agency designed several quality reporting mechanisms and scoring methodologies to support clinicians as they transition to MIPS.
For example, eligible clinicians have several options for reporting data to MIPS. They can use their EHRs, a CMS web interface, qualified clinical data registries, approved registries, a Consumer Assessment of Healthcare Providers and Systems (CAHPS) survey for MIPS, and administrative claims.
CMS also plans to score clinicians differently based on which reporting mechanism they use. Each reporting mechanism will have its own benchmark by which clinicians will be assessed.
Eligible clinicians may have several options for quality reporting mechanisms, but they have even more choices when it comes MIPS measures. CMS allows MIPS clinicians to select their own measures to report for most of the four performance categories.
The MIPS quality component alone, which will count for 60 percent of a clinician's composite performance score in 2017, contains over 270 quality measures. Eligible clinicians can choose six to qualify for maximum points in that category.
While the option increases flexibility, the resulting MIPS composite scores cannot be used to compare provider performance and care quality across clinicians since each clinician will report on a unique set of measures, MedPAC stated.
Allowing clinicians to choose their own measures also leads to score compression, the organization argued. Eligible clinicians are likely to only report on MIPS measures on which they already perform well. Therefore, the MIPS scoring methodology is may not detect true performance.
CMS will not be able to identify low- or high-value clinicians under the quality reporting flexibilities offered.
MedPAC also stated that MIPS measures, in general, do not evaluate high-value care. Instead, the measures primarily assess processes over outcomes, represent a check-the-box approach, and provide minimal information for the Physician Compare website, which helps beneficiaries find high-value providers.
In light of MIPS flaws, MedPAC called for a new approach to Medicare value-based reimbursement. The approach should align quality and value components across the healthcare delivery system, equitably assess aggregate clinician performance in fee-for-service, and reduce clinician burden.
HHS and policymakers should also limit value-based bonuses available in the traditional fee-for-service payment system to encourage providers to participate in value-based reimbursement models.
With this in mind, the organization urged HHS to repeal MIPS and related reporting requirements.
In its place, HHS should establish a voluntary program that withholds a portion of fee-for-service payments. To earn back the withhold or earn value-based incentive payments, clinicians would have to:
• Elect to participate in an Advanced Alternative Payment Model to recoup the withhold

• Join a large group of clinicians for measurement reasons and potentially receive a value-based incentive payment on top of the withhold

• Do nothing and lose the withhold amount
Under this value-based reimbursement system, CMS would be making the same value payment adjustment to all clinicians who opt to participate. The negative Medicare payment adjustment would also be capped at the withhold amount, which would be known by participants ahead of time.
Additionally, the voluntary program would use measures that can be calculated from claims or survey data. The measures would also align with those used in Advanced Alternative Payment Models.
Some example measures for clinical quality are avoidable admissions, emergency department visits, mortality, and hospital readmissions.
For value, MedPAC suggested used spending per beneficiary after a hospitalization, relative resource use, and low-value care rates.
The standard measure sets would allow CMS to create comparable provider performance scores that pinpoint low- and high-value clinicians.
MedPAC plans to work on a MIPS repeal and replace proposal and present its recommendations to CMS and policymakers in December.