MedPac Suggests More Claims Reimbursement Cuts for Home Health
CMS should further decrease claims reimbursement rates to Medicare home health agencies in 2017 to align rates with actual healthcare costs, MedPac says.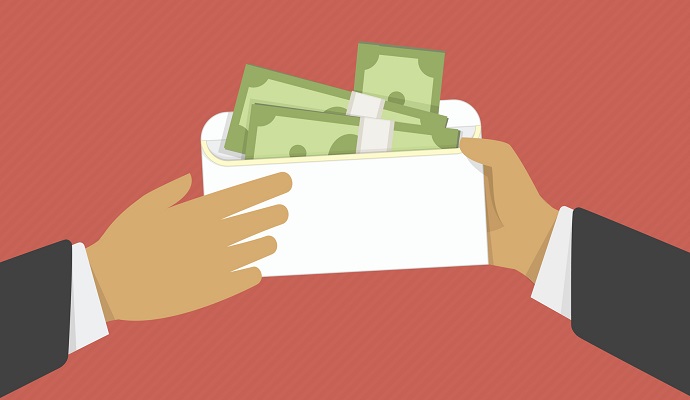 - The Medicare Payment Advisory Commission (MedPac) is advising CMS to deepen proposed Medicare reimbursement cuts to home health advisors to better align with actual costs and compensate for systematic overpayments.
The call for more reductions to reimbursement rates for this group of providers follows a June announcement from CMS that home health providers would see a $180 million cut in 2017.
"The [Medicare Payment Advisory Commission] recognizes that CMS has implemented the maximum reduction for 60-day episodes permissible by [The Patient Protection and Affordable Care Act], but we continue to be concerned that the reductions are too small," wrote Francis J. Crosson, MD, Chairman of MedPac. "We project that home health agencies will have Medicare margins of 8.8 percent in 2016, and the rebasing adjustment will not lower payments in 2017 due to the offsetting statutory payment update."
"Medicare has overpaid for home healthcare since the inception of the prospective payment system in 2000, and more reductions are necessary to stop this pattern from continuing," Crosson added.
Under the Affordable Care Act, CMS is required to rebase home health Medicare reimbursement rates based on the average cost per episode of care. However, the payment reduction from rebasing had to be implemented over four years, which limited the annual decrease in rates to only 3.5 percent of the base payment rate in 2010. The legislation also mandated that any rate reduction had to be offset by the statutory annual payment update.
READ MORE: Revenue Cycle Management Success is About the Fundamentals
In June, CMS proposed to enact the fourth and final year of the rebasing stipulation and it reported that the reduction would be 2.8 percent in 2017. But the proposed rule also contained provisions to increase the claims reimbursement rate for 2017 by 2.8 percent, offsetting the rebasing decrease.
MedPac recommended that claims reimbursement rates for Medicare better align with actual healthcare costs for home healthcare. Service volume decreased by 4.8 percent in 2015, and the decline in volume has similar since 2010, when utilization rates peaked at 6.8 million episodes of care.
Policy and economic reforms have also contributed to less home health use, the industry group stated. The number of hospital discharges, a top source of home healthcare referrals, has decreased since 2009, causing the demand for post-acute care to drop. CMS also established several Medicare fraud prevention initiatives to curb wasteful spending and improper payments, including a ban on the establishment of new home health agencies in several states.
"[T]he decline in utilization since 2010 does not unduly raise concerns about beneficiaries' access to home healthcare," wrote Crosson. "The base payment for 2017 will not fall to rebasing, and should not have an impact on access to care."
MedPac stated that it stands by its recommendations to Congress in March that asked the federal government to do away with the reimbursement update in 2017 and add another two years to the rebasing reduction schedule to bring reimbursements closer to actual costs. The suggestions would also "ensure that payments in future years are at appropriate levels," the organization added.
READ MORE: AHA Offers HHS Solutions to Reduce Medicare Appeals Backlog
Additionally, MedPac cautioned CMS on some proposed provisions for implementing a home healthcare-specific value-based purchasing program. Beginning in 2018, CMS intends to adjustment claims reimbursement rates based on provider performance on specific quality measures. The program was designed to financially incentivize providers to increase care quality and cut healthcare costs.
Through the Home Health Value-Based Purchasing Program model, providers will earn value-based incentive payments based on care quality and cost improvements compared to a baseline performance and benchmarks.
However, MedPac warned that some high-quality home health providers may receive lower payments because they did not substantially improve already high scores, while lower-quality providers may be rewarded for small improvements despite their care quality still being low.
"The Commission is concerned that scoring improvement is not sufficiently beneficiary-focused, since what matters most to the beneficiary is an agency's actual level of performance," Crosson wrote. "Some allowance for improvement may help agencies adjust to a new HH VBP [Home Health Value-Based Purchasing] incentive, but the program should limit the use of improvement measures to the initial three years of operation."
The industry group also urged CMS to establish quality and cost benchmarks prospectively to help providers understand what is necessary to earn value-based incentive payments. The benchmarks should be based on historical performance.
READ MORE: OIG Finds Medicare Payment Problems with Two-Midnight Policy
In addition, MedPac expressed concerns that quality measures in the Home Health Value-Based Purchasing Program and the Quality Reporting Program do not accurately reflect patient outcomes.
"Over the past few years, the Commission has become increasingly concerned that Medicare's current quality measurement programs rely on too many clinical process measures that are, at best, weakly correlated with health outcomes of importance to beneficiaries and the program," stated Crosson. "Process measure are also burdensome on providers to report, while yielding limited information to support clinical improvement."
While several industry groups have criticized the proposed changes to claim reimbursement rates and quality initiatives for home health providers, CMS has yet to publish a final rule regarding the Medicare home health programs.
Dig Deeper:
• Key Ways to Improve Claims Management and Reimbursement in the Healthcare Revenue Cycle
• 8 Tips for Avoiding Denials, Improving Claims Reimbursement