Metro Areas with High Healthcare Prices Have Lower Utilization
HCCI found higher prices are linked to lower medical service use, but prices and use still significantly varied by and within metropolitan areas.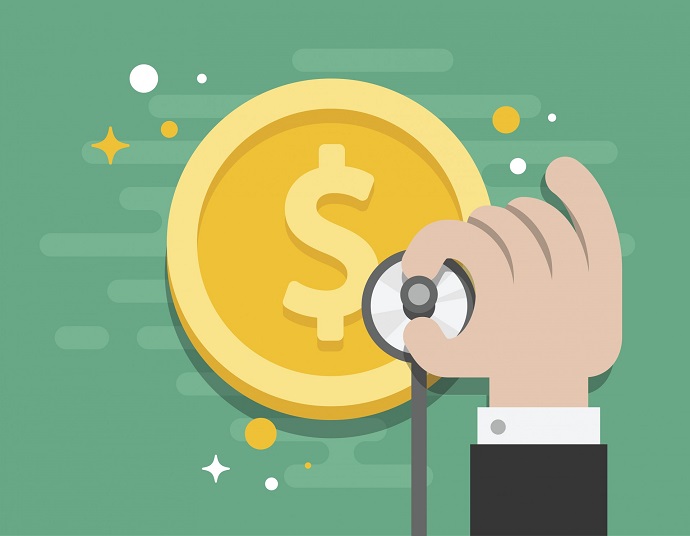 Source: Thinkstock
- Metropolitan areas with higher healthcare prices had lower utilization of medical services and vice versa, the Health Care Cost Institute (HCCI) recently reported its latest analysis for the Health Marketplace Index series.
Funded by the Robert Wood Johnson Foundation, the Healthy Marketplace Index project aims to understand the drivers of market-level variation in healthcare spending. The first report released as part of the project shed light on healthcare price variation across 112 metropolitan areas.
Now, HCCI is building on its pricing research by also reviewing how price and utilization are related in the same metropolitan areas. Using more than 1.8 billion commercial healthcare claims from 2012 to 2016, the non-profit research institute found significant variation in the commercial prices and utilization of the same medical services.
Researchers not only found varying spending trends and utilization drivers across metropolitan areas, but also different trends and drivers within the same region.
"Our findings underscore the need to dive into the data and understand the local factors explaining healthcare costs, as there is not one overall narrative, but many individual ones from metro to metro," Bill Johnson, PhD, lead author and Senior Researcher at HCCI, stated in an official press release.
READ MORE: Patient Costs, Payer Responsibility Not Linked to Hospital Prices
Healthcare costs are a national problem. Healthcare now accounts for nearly 18 percent of gross domestic product (GDP) and that percentage is slated to rise to over 19 percent within the next decade.
Spending on healthcare activities is sustainable, according to policy and industry experts. National leaders are busy finding solutions for bending the healthcare cost curve to ensure key services and benefits are available to all.
However, HCCI pointed out that leaders and policymakers must also account for local pricing and utilization trends to truly understand healthcare costs and how to stop them from rising.
"Our analysis of more than 1.8 billion healthcare claims shows wide variation in potential sources of high healthcare spending – whether it's high prices, frequent service use, or both," the report stated.
HCCI found that prices for and use of the same services significantly varied, but prices were more concentrated than utilization. Seven metropolitan areas had prices over 25 percent above or below the national median, while twice as many areas had utilization levels that were more than 25 percent above or below the national median.
READ MORE: Driven By Prices, Private Healthcare Spending Reaches New High
Researchers pointed out that there were outliers for both price and utilization levels.
Metropolitan areas with outlier price levels were on the higher end. For example, San Jose, California and Anchorage, Alaska reported prices over 15 percent more than the next highest area and over 46 percent higher than the fourth highest region.
In contrast, metropolitan areas with outlier utilization levels were on the lower end. Residents of Riverside, California used over 25 percent and 36 percent fewer services compared to individuals in the second and third lowest utilization levels, respectively.
The findings prompted researchers to ask, "Are price and use levels systematically different within metro areas?"
They found that prices and utilization levels varied widely even within metropolitan areas.
READ MORE: Prices Still Responsible for High US Healthcare Spending
For instance, San Francisco, California reported the third-highest price levels, which were 64 percent above the national median. However, the region also had utilization levels 22 percent below the national median. Green Bay, Wisconsin followed a similar trend.
However, other metropolitan areas reported both high prices and relatively high utilization levels, as well as lower price and utilization levels.
When researchers considered all 112 areas, they found a general pattern. Metropolitan areas with higher prices tended to have lower utilization, and metropolitan areas with higher utilization tended to have lower prices.
They may have found a pattern, but the data pointed to different factors driving price and utilization levels across and within the regions.
For example, HCCI noted that Oxnard, California and New Haven, Connecticut both had similarly high prices. However, Oxnard had relatively low utilization, while New Haven reported relatively high utilization.
"Variation in use levels could result from underlying differences in demand for healthcare services, supply of providers, or a combination of both. Such factors like the health characteristics of the population, the number of providers, and/or provider practice patterns could all impact the use of healthcare services in an area," the report stated.
"And while relatively high prices likely contribute to higher spending in both areas, examining the different drivers of use in these two areas could give stakeholders a deeper understanding of what causes differences in their spending levels."
Policymakers and healthcare leaders need to look at the local factors contributing to price and utilization levels. There, they will be able to effectively influence healthcare spending.
"Healthcare costs are critical drivers of national, state and local economies. These new Healthy Marketplace Index tools provide apples-to-apples comparisons of price and use levels for over 100 metro areas across the U.S. – giving local stakeholders more clarity on the unique drivers of healthcare spending in their respective areas," stated Niall Brennan, president and CEO of HCCI.