MIPS Reporting Success Depends on Choosing Suitable Measures
Eligible clinicians should report on quality measures they already excel at for MIPS reporting success, an industry expert recommended.
Source: Thinkstock
- For Merit-Based Incentive Payment System (MIPS) reporting success, eligible clinicians should report on quality measures that they know their practice already performs well on, advised Michael Abrams, MA, a managing partner at the healthcare consulting firm Numerof & Associates.
"You don't always get the option of choosing exactly what metrics for which you're going to be held accountable," he said. "In that sense, there's tremendous amount of flexibility here that also gives providers the opportunity to choose those metrics that they believe represent strengths for them."
"To the extent that they understand their own practice pattern and their own strengths and weaknesses, this is an opportunity for them to select those metrics that they think will put them in the best possible light," he continued.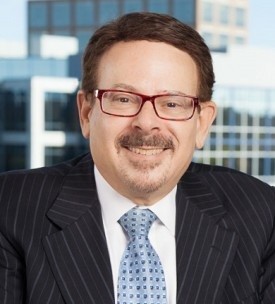 Ready or not, CMS launched MACRA's Quality Payment Program at the start of the year. As the most popular value-based reimbursement track under the program, most eligible clinicians will need to report on some MIPS performance data in 2017 to avoid a negative Medicare payment adjustment in 2019.
READ MORE: Top 5 Facts About the Merit-Based Incentive Payment System
But the federal agency gave providers more flexibility with MIPS reporting than most other Medicare value-based purchasing programs. Rather than limiting providers to a defined measure set, eligible clinicians can choose which measures to report on for each of the four MIPS performance categories.
For example, eligible clinicians must submit performance data on at least one MIPS quality measure in 2017 to prevent a downward Medicare payment adjustment. For the first performance year, clinicians can choose from 271 quality measures.
While CMS designated 2017 as a Quality Payment Program transition year, eligible clinicians still have MIPS reporting flexibility after the first performance period. After this year, clinicians must report on at least six out of over 270 MIPS quality measures to fulfill the performance category's requirements.
Even new performance categories lend the same amount of MIPS reporting flexibility. Although MACRA consolidated several Medicare value-based purchasing models and borrowed their performance measures, one MIPS performance category and its measures will be new to eligible clinicians.
The MIPS Improvement Activities component measures how a provider or practice is attempting to advance value-based care goals, such as care coordination, population health management, and mental health integration. Clinicians must submit performance data on at least one Improvement Activity out of over 90 approved measures in 2017 to avoid a financial penalty.
READ MORE: Understanding the Quality Payment Program's Advanced APM Track
With eligible clinicians reporting performance data on different MIPS measures, CMS plans to create a composite score for each clinician to represent their overall performance.
However, Abrams explained that using a composite score to evaluate and reimburse providers may come with some challenges.
"The issues that are likely to arise relating to a composite score in MIPS are similar to those that came up in connection with the Hospital Five Star Ratings that was introduced last year," he said. "There will be people and organizations who say that it's not fair nor accurate and it's not representative of what people claim to be measuring. Some people might say that it's simply not even appropriate to try and measure performance, whether you're talking about performance of a hospital or performance of a clinician."
As Abrams pointed out, many stakeholders criticized the CMS Hospital Star Rating initiative, which was designed to help patients make more informed healthcare decisions. Industry groups, such as the American Hospital Association (AHA), and some Congress members warned that boiling down 64 quality measures into a single score does not accurately reflect hospital performance.
READ MORE: What We Know About Value-Based Care Under MACRA, MIPS, APMs
But Abrams stated that MIPS composite scores are reasonable provider performance measurements.
"Conceptually, there's every reason to feel as though the major components of it make sense," he said. "It takes into consideration the cost of care, the quality of care, clinical practice improvement, and what they now call Advancing Care Information. It's hard to make an argument that any of those things are inappropriate."
If CMS used the more traditional reporting method involving one set of defined measures, then critics on the other side might argue that the measures are arbitrary, rigid or unfair.
"The truth of the matter is that you can't meaningfully manage anything unless you find a way to measure it," he added. "And although no methodology is likely to be perfect or to satisfy all of the stakeholders, you still need to have some methodology to start with. You can refine it as time goes on to more accurately reflect what it is that you are measuring. But you have to start somewhere."
Condensing clinician performance into a single score is also crucial to helping patients become more engaged in their own healthcare decisions, especially as patient financial responsibility grows. In 2015 alone, 74 percent of providers saw a significant increase in patient responsibility for healthcare costs, an InstaMed survey showed.
"Up until now, there hasn't been a single roll-up measure that characterizes performance in that way," Abrams mentioned. "These kinds of composite scores, as we said, create obvious concerns for providers about reliability and validity."
"But as consumers assume greater financial responsibility for the healthcare services that they purchase – and by any measure, they are assuming more responsibility with higher co-pays, higher deductibles, and so on – they are increasingly likely to turn to some source, preferably one that is simple like this one, that provides some kind of simple rolled up score to understand a physician's overall performance," he added.
Therefore, MIPS reporting success may drive patient volumes. Consumers are more likely to see providers with better MIPS scores on public government websites, like the CMS-run Physician Compare webpage.
Payers are also more likely to include high-scoring providers in their network, so health plans could steer more patients to top performing practices.
"MIPS reporting could have an impact that goes beyond physician compensation if the data points influence patient choice of physician directly or if it influences insurer positions about which physicians they will include in their networks," Abrams said. "Then that will have the effect of steering more volume to the highest performing doctors."
Eligible clinicians, however, can use the MIPS composite scoring methodology to their advantage. Since clinicians can choose which quality measures to report on, they not only have more opportunities to emphasize their clinical strengths, but the flexibility allows them to improve on their weaknesses.
"Any performance measure also provides the opportunity to understand your own performance better," he stated. "To the extent that thinking about their performance as measured in this way gives them insight into where they could or should improve, then focusing on those areas is an obvious next step for them to improve their scores."
"But it obviously depends on the particular metrics that they choose to be evaluated against," he emphasized.
Besides success with MIPS reporting, identifying areas for improvement through the program's measures may also motivate clinical enhancements.
"One would hope that over time providers who don't score as well or who learn that their performance relative to performance of their peers is not as strong as they thought will use that information and use that opportunity to think about and devise ways to become more effective in those realms," Abrams said.
Nevertheless, hospitals and healthcare organizations should incorporate performance incentives in provider compensation models to incentivize MIPS reporting success.
"Hospitals across the country that have employed physicians, and there has been an enormous spike in that activity, they also need to think about how to translate those performance scores to the compensation of their physician," he pointed out.
"They need to find a way to ensure that individual performance scores are reflected in the compensation of the physicians that they employ. Only under that circumstance will the ratings, or the performance scores, have the desired impact, which is to stimulate improvement."
Abrams noted that healthcare organizations and their providers should consider aligning physician compensation with Quality Payment Program performance even if providers are participating in the other value-based reimbursement track (Advanced Alternative Payment Models).
"This is reality in which not everybody is as good as everybody else," he concluded. "And if compensation and rewards are going to reflect that, there needs to be a way to measure it. Between MIPS and the alternative, everybody ultimately will be pushed to move into a situation where they are in fact compared to their peers."
"That is part of a market-based model that rewards individuals based on their individual performance relative to the performance of their peers. And that's entirely appropriate."