Mixed APM Results Offer Lessons for Healthcare Payment Reform
In light of mixed results for alternative payment models, researchers advised healthcare payment reform efforts to target certain patient populations.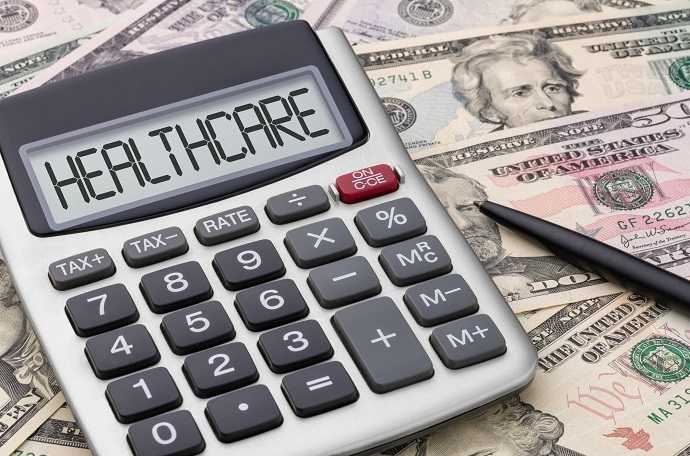 Source: Thinkstock
- The verdict is still out on whether key alternative payment models, such as accountable care organizations (ACOs) and bundled payments, reduce healthcare costs and improve care quality. But the mixed results should not discourage the industry from implementing healthcare payment reform, a new Health Affairs blogpost stated.
"It is true that evaluation results of payment reform models so far are not cause for celebration, but there are some positive cost and quality results and lessons are accumulating that can inform the next set of program parameters, incentive structures, and tools to help clinicians succeed," wrote researchers from the Peterson Center on Healthcare and George Mason University.
"Stopping the experimentation now because of disappointment or allowing unwarranted pessimism to take hold could quickly negate the real progress that has been made on many fronts, and that is essential for our healthcare systems' future affordability," they added.
The blogpost explored how ACOs, bundled payments, and patient-centered medical homes have suffered from mixed results regarding their impact on healthcare costs and patient outcomes.
First, researchers explored Medicare Shared Savings Program (MSSP) ACOs, which launched under the Affordable Care Act rather than the later Center for Medicare and Medicaid Innovation Center.
READ MORE: Understanding the Value-Based Reimbursement Model Landscape
Healthcare stakeholders have seen "considerable disappointment" with the Medicare ACO program, the authors noted. While MSSP ACOs generated about $429 million in total program savings in 2015, program costs counterbalanced ACO savings. The program cost Medicare about $216 million on net by the end of the year.
The results indicated that "the losers are losing more than the winners are saving for Medicare, net of their payouts."
The lack of robust two-sided financial risk implementation among MSSP ACOs (91 percent in the upside-only risk track as of January 2017) also meant that financial losses were uncapped for the program.
However, the data revealed that cost savings may come as ACOs mature. CMS reported that 42 percent of MSSP ACOs that joined the initiative in 2012 generated savings beyond their financial thresholds in 2015.
Only 37 percent of 2013 starters, 22 percent of 2014 starters, and 21 percent of 2015 starters achieved savings above their minimum savings rate in the same year.
READ MORE: How to Prepare for Alternative Payment Model Implementation
Second, Medicare bundled payment models have come away with a mixed bag of results. The Innovation Center's Bundled Payments for Care Improvement Model 2 (prospective acute and post-acute) program reduced costs by 3 percent in orthopedics and cardiology. But the savings only stemmed from post-acute care cost reductions.
On the other hand, the model's bundle for spinal surgery increased total care costs by over 10 percent.
The Bundled Payments for Care Improvement Model 4 also failed to significantly impact healthcare costs.
"Bundled payment models are promising incentive and care changing tools, but clearly parameters need adjusting since broad savings may be initially possible only in post-acute use choices," wrote the authors. "That's something but quite a bit less than hoped for by advocates to be sure."
Third, patient-centered medical homes may be the most popular payment reform method among both public and private payers. However, evaluations have yet to prove that the model, at least in its early stages, can reduce spending.
READ MORE: Key Strategies for Succeeding with Healthcare Bundled Payments
Researchers described the results of the Medicare Comprehensive Primary Care (CPC) evaluation as sobering. Overall, the patient-centered medical home program failed to decrease total costs, net of care management fees, among its 2,000 participating clinicians in more than 450 practices across the nation.
Only two regions reported net savings in any one year of implementation from 2012 to 2015.
CPC providers were equally challenged by quality improvements. Only two metrics demonstrated improvement, but a small fraction of regions drove the advancement.
CMS results mirrored the findings from a 2016 Health Affairs analysis of 11 private sector patient-centered medical home programs. The analysis uncovered no statistically significant link between practice transformations under the model and total healthcare spending, utilization, or quality.
Researchers in the recent blogpost attributed the lack of cost and quality improvement among the Innovation Center and 11 private sector patient-centered medical homes to an emphasis on wholesale practice transformation.
Patient-centered medical home leaders focused on achieving practice transformations as outlined by the National Committee for Quality Assurance (NCQA) and/or milestones set by Medicare for CPC participants. The transformations included constant care access, care management for high-risk patients, patient surveys, continuous quality improvement on at least three clinical quality measures, contacting three-quarters of patients within 72 hours of discharge, and implementing at least three shared decision-making tools.
"The point is not that any of these activities is wasteful, but evidence suggests that they were not well targeted to a smaller group of individuals who would benefit most from the additional resources," the blogpost stated.
Rather than wholesale transformation, researchers recommended that patient-centered medical homes first target high-cost, high-need patients.
"In these recently reviewed patient-centered medical home pilot programs, it is possible that too much emphasis was put on building capacity to provide all services to all patients and not enough on the fact that cost and quality improvements might be more efficiently pursued by first identifying a subset of patients on which to focus more targeted yet patient-centered resources," they wrote.
Based on the mixed results of three key alternative payment models, researchers concluded that the next wave of healthcare payment reform should address the following elements:
• Care quality and cost performance improvement takes time

• Targeting small patient populations should be a higher priority than building the capacity to provide patient-centered care to all populations

• Savings may stem from unexpected areas, such as the post-acute care space

• Care transformations that also reduce costs require significant upfront capital and resource investments as well as a shared commitment to data sharing and incentive realignment
They also pointed out that "the idea of a per-member-per-month payment—which does give resources to the practices but also puts pressure on them to spend it wisely—may not be superior to payer-provided in-kind information and care management support, for the risk to small practices is then much less and in a world with alarming levels of physician burnout, reducing provider stress is a good idea."