More MSSP ACOs Saved Money, Earned Shared Savings in 2017
In 2017, about 60 percent of MSSP ACOs saved compared to their benchmarks and 34 percent earned shared savings payments, up from 56 percent and 31 percent, respectively, the previous year.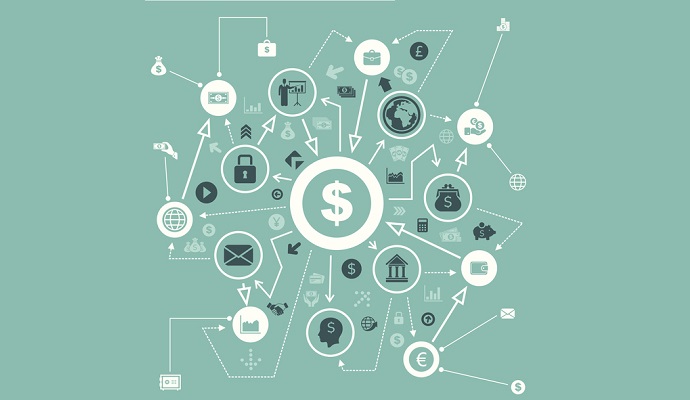 Source: Thinkstock
- Accountable care organizations (ACOs) in the Medicare Shared Savings Program (MSSP) generated about $314 million in net Medicare savings in 2017, according to new MSSP performance data from CMS.
In 2017, 472 ACOs in the largest Medicare ACO program treated approximately 9 million Medicare beneficiaries, the National Association of ACOs (NAACOS) reported in a new analysis of the performance data.
In total, the organizations were responsible for $95 billion of care, which was one-quarter of all fee-for-service and almost one-half of the entire Medicare Advantage market, Farzad Mostashari, MD, Co-founder and CEO of Aledade and former National Coordinator for Health IT at HHS, reported on his Twitter account.
MSSP ACOs produced gross savings of $1.1 billion compared to their benchmarks set by CMS at the start of the period, the analyses showed. About 60 percent of the ACOs contributed to the gross savings in 2017.
Out of the cost-cutting MSSP ACOs, approximately 34 percent earned shared savings payments in 2017. Medicare shared in over $780 million in payments with the ACOs, bringing net Medicare savings that performance period between $313 to 314 million, the analyses stated.
READ MORE: For Ongoing ACO Shared Savings, Look Outside Inpatient, Primary Care
The number of MSSP ACOs reducing costs below their financial benchmarks and earning shared savings is up compared to the 2016 performance period. Last year, CMS reported that 56 percent of the organizations reduced their costs relative to their benchmarks, and about 31 percent earned shared savings payments.
Similar to last year, the 2017 MSSP performance data showed that ACOs that participate in the program longer generate greater savings and are more likely to earn shared savings payments.
Additionally, MSSP ACOs maintained high care quality scores in 2017. The organizations under the pay-for-performance measurement earned a mean quality score of 90.5 percent, NAACOS reported.
The 2017 MSSP performance data demonstrates that the largest Medicare ACO program is a cost-saving, quality-improving initiative, NAACOS President and CEO Clif Gaus highlighted in the analysis.
"These recent results show that ACOs have turned the corner and this evidence dispels confusion about ACO performance," he stated. "The hard work of ACOs is paying off – for patients, providers and for the Medicare Trust Fund, and it's essential we strengthen this program for the future."
READ MORE: Accountable Care Organizations Grow, But Face New Challenges
Gaus went on to raise concerns about the MSSP's proposed overhaul. Earlier in August 2018, CMS proposed to overhaul the program by establishing it as the Pathways to Success initiative.
"It's important to recognize that ACOs have demonstrated value—with both significantly improving quality and reducing Medicare spending growth," he said. "While CMS's proposal includes some positive improvements to the Medicare ACO program, overall we remain concerned that CMS's proposals will discourage new entrants from beginning the transition to risk-bearing, value-based care."
The shorter glide path for new ACOs was the greatest departure from the current MSSP and the largest concern for NAACOS.
The Pathways to Success initiative would require non-risk bearing ACOs to transition to a downside financial track after two years in the program. The current iteration of the MSSP allows ACOs to remain in the upside-only track for two agreement periods, or six years.
And organizations have leveraged the opportunity to stay in an upside-only track. About 92 percent of ACOs participating in the MSSP in 2017 belonged to the non-risk track. In 2018, about 82 percent of participating organizations were in the non-risk track, CMS reported.
READ MORE: How Pioneer ACOs Earn Shared Savings, Improve Care Quality
CMS proposed to overhaul the MSSP because internal analyses showed the large Medicare ACO program actually increased net spending for CMS and taxpayers. The federal agency pointed to the large percentage of organizations in non-risk tracks as the driver behind net increases in spending.
"After six years of experience, the time has come to put real 'accountability' in Accountable Care Organizations," CMS Administrator Seema Verma stated earlier in August. "Medicare cannot afford to support programs with weak incentives that do not deliver value."
"ACOs can be an important component of a system that increases the quality of care while decreasing costs; however, most Medicare ACOs do not currently face any financial consequences when costs go up, and this has to change," she added.
However, NAACOS and other industry experts are now saying the MSSP as it stands does generate cost savings to CMS and taxpayers.
"Key takeway? There is no way anyone can say that this program is not saving money," Mostashari wrote on his Twitter account. Although, he added that he is "still a believer in moving to 2-sided risk to help weed out ACO squatting."
The 2017 MSSP performance data also demonstrates that non-risk-bearing ACOs can save Medicare and taxpayers money given enough time, NAACOS' Gaus added.
"By the most conservative way to evaluate ACO performance using CMS benchmarks, today's results show that what we have been saying for years — that ACOs are saving Medicare hundreds of millions of dollars, and given sufficient time, one-sided ACOs will return significant savings to the trust funds," he wrote. "When evaluating savings by rigorous scientific methods as opposed to benchmarks, savings to Medicare by one-sided ACOs are magnitudes greater."