More Orgs Transitioning to Full Physician-Hospital Integration
Healthcare organizations with total physician-hospital integration increased between 2008 and 2013, but hospitals also significantly engaged in de-integration, a study revealed.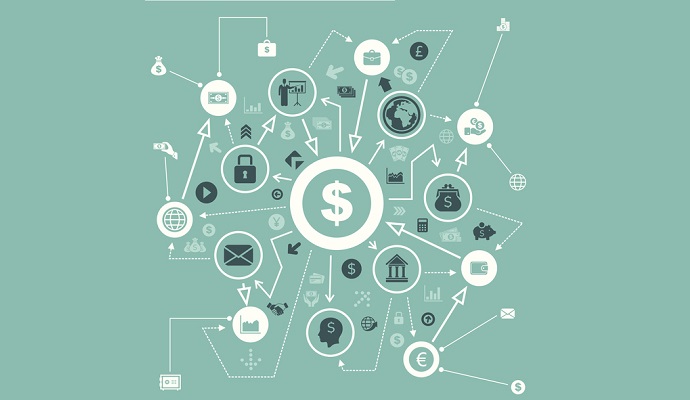 Source: Thinkstock
- The proportion of healthcare organizations that have full physician-hospital integration with physicians on salary grew from 44 percent in 2008 to 55 percent in 2013, a new Rice University's Baker Institute for Public Policy report found.
Using American Hospital Association annual survey data from 2008 to 2013, researchers revealed that 599 cases out of 1,445 hospitals reporting a change in integration represented a switch to more physician-hospital integration.
The hospitals moved from no integration to one of the four types identified in the study. Physician-hospital integration types included:
• Independent practice associations with loose contractual networks

READ MORE: Do Hospital Mergers Disincentivize Orgs to Lower Their Costs?

• Open physician-hospital organizations, which provides administrative services and helps practices contract with health plans

• Closed physician-hospital organizations, which contract with specific physicians based on cost and/or quality

• Fully integration organizations, which compensate physicians using salary
The level of integration that saw the most change from 2008 to 2013 was fully integrated organizations with 710 hospital transitions. Most hospitals (550) went from no integration to a fully integrated organization, while 156 hospitals implemented the other physician-hospital integration types.
READ MORE: Preparing the Healthcare Revenue Cycle for Value-Based Care
Only 312 transitions involved hospitals switching from some level of integration to a tight form of integration, researchers added.
A September 2016 Health Affairs report uncovered similar physician consolidation trends. The number of providers in group practices of nine or fewer physicians dropped from 40.1 percent in 2013 to 35.3 percent in 2015, while the number of providers in large group practices of 100 or more physicians grew from 29.6 percent to 35.1 percent in the same period.
While the evidence suggests that physicians and hospitals are entering more tightly integrated connections, the data also showed significant de-integration trends between physicians and hospitals.
Out of the 1,445 hospitals that reported an integration change in the time period, 489 of the hospital-year transitions were some type of de-integration. About half of the reported transitions were hospitals going from a fully integrated organization to no integration at all.
Another 125 reported transitions also indicated a change to a looser integration type, such as independent practice association and open physician-hospital organizations.
READ MORE: How to Improve Healthcare Mergers and Acquisitions Strategies
"The review of hospital integration data from 2008 to 2013 confirms the expected overall shift toward more tightly integrated physician-hospital arrangements," wrote Baker Institute researchers. "But when the individual hospital changes in integration are examined, it is apparent that this shift is not one-way. Many hospitals increased or decreased their level of integration — or seesawed between increasing and decreasing integration — over the period studied. The data suggest that the observed overall shift to tighter physician-hospital integration does not have a consistent pattern and may be more complex than previously expected."
Researchers attributed the uneven physician-hospital integration trends to the value-based reimbursement transition, which required providers to develop vertical integrations to maximize revenue.
"Through integration hospitals could better control physician practices to increase efficiency and decrease costs," stated the report. "Increased integration could reduce duplication of services, provide clinical benefits, and improve communication and coordination of care between hospitals and physicians."
Many hospitals sought to integrate more specialists and primary care physicians to better control patient referrals and generate greater patient volumes.
Similarly, a December 2016 Premier survey found that 85 percent healthcare executives expect to expand post-acute care partnerships over the next three years for value-based reimbursement success. Since alternative payment models can make providers accountable for an episode of care up to 90 days after the initial visit, hospitals are looking to better control post-acute care costs and quality.
Some specialists also looked to integrate more with hospitals because Medicare reimbursement rates dropped for many specialty services. Hospitals, however, received higher rates than private practices, researchers explained.
More integrated physician-hospital connections may come with some challenges, researchers added. A successful integration transition should ensure that the physicians and hospitals have aligned cultural and financial goals and strategies.
Physician practices are like small businesses and typically have simpler health IT, tighter budgets, and fewer leaders making decisions. On the other hand, hospitals are larger, more sophisticated businesses, which can lead to financial and cultural clashes during an integration transition.
To resolve misaligned goals and strategies, researchers suggested that physicians and their staff anticipate changes, such as changes in decision-making authority, health IT use, and human resources policies. Hospitals should also clearly explain to physicians what functions will be standardized across the organization and what functions will remain under physician control.
Hospitals and physicians entering more integrated connections may also experience challenges with payer contracting, coding, billing, collection processes, staffing costs, and supply chain management. Physicians and hospitals generally approach these functions differently, causing potential clashes.
For example, hospitals typically work with group purchasing organizations to acquire supplies at a greater discount because of the larger purchase volumes. However, physician practices may operate with a vastly different supply mix, which the hospital must manage or change.
"It is crucial for hospitals to create an effective governance structure that includes strong physician leadership and experienced practice administrators who assimilate and galvanize once-independent groups with the hospital's developing infrastructure," advised researchers.
Value-based reimbursement arrangements may have pushed physicians and hospitals to develop closer relationships, but new provider payment innovations, such as maturing accountable care organization (ACO) models, could continue provider consolidation or partnership trends.
"Yet the growth in public and private ACOs has likely increased the desire of hospitals and physicians to forge FIOs [fully integrated organizations] in order to deliver coordinated care that achieves cost savings that are commonly awarded under ACO contracts," researchers added.