More Site-Neutral Payments to Impact Value-Based Care, Reps Says
Proposals to expand site-neutral payments for hospital outpatient services would undercut value-based care arrangements, House Representatives told CMS.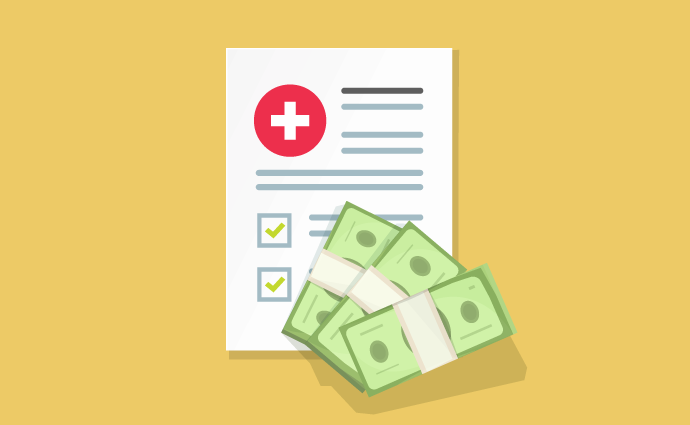 Source: Thinkstock
- Over 130 members of the House of Representatives recently urged CMS to reconsider a proposed expansion of site-neutral payments to grandfathered off-campus provider-based hospital departments in 2019.
The Oct. 18, 2018 letter to CMS Administrator Seema Verma explained that the proposed 2019 site-neutral payment policies could negatively impact the transition away from fee-for-service payments and care delivery.
"The proposed rule incorporates changes to hospital outpatient services payment rates that we are concerned may affect efforts to move to value-based care," the Representatives wrote.
CMS proposed to expand site-payment policies for off-campus hospital outpatient departments, or HOPDs, in July 2018. If finalized, the rule would pay a site-neutral rate for Medicare clinic visits delivered in off-campus HOPDs, resulting in a significant decrease in hospital reimbursement.
The rule would also apply a site-neutral payment rate to future services from new clinical families performed at off-campus HOPDs.
READ MORE: The Difference Between Medicare and Medicaid Reimbursement
Some HOPDs are exempt from site-neutral payment rules. For example, the Bipartisan Budget Act of 2015 and 21st Century Cures Act enacted site-neutral payment exceptions for off-campus provider-based departments that were billing under the Medicare outpatient system before Nov. 2, 2015, as well as facilities that met the "mid-build" exception.
The recently proposed site-neutral payment policies would apply to the grandfathered HOPDs for the specified services in 2019.
CMS stated that it proposed to expand site-neutral payment rates to clinic visits and services from new clinical families to "control unnecessary increases in the volume of covered hospital outpatient department services."
However, the House Representatives were not convinced that the increase in outpatient department (OPD) services is truly unnecessary.
"It is unclear how CMS has deemed all the OPD services at the grandfathered off-campus HOPDs as cause of an unnecessary increase in volume of OPD services, and we ask that you provide clarity on this when making payment changes…It is not clear that the increase in total expenditures for such services outlined by CMS is reflective of an increase that was unnecessary, nor that the proposed payment reduction will drive a reduction in utilization moving forward," they wrote.
READ MORE: Will Site-Neutral Payment Reform Rule Cause Hospital Closures?
In addition, the policymakers expressed concerns that potential site-neutral payment policy expansions would hinder hospitals from investing in new services and technologies because of the lower payment rates for services from new clinical families.
"[W]e believe that these change should not diminish progress made in the shift to value over volume in today's healthcare system," they told CMS. "As providers enter into different-value-based payment arrangements it is important that rate changes do not undercut these arrangements – potentially diminishing provide desire to invest in these positive changes."
The proposed rule would particularly impact vulnerable patient populations, the Representatives added.
"The facilities impacted by this rule provide care to some of the most vulnerable patient populations in difficult to service areas," the letter stated. "We believe it is critically important for these patients to be able to access care and services in the appropriate setting in their communities."
Nearly 50 Senators also told CMS that the proposed site-neutral payment expansion could affect vulnerable patient populations.
READ MORE: When Claims Reimbursement Doesn't Cover Healthcare Innovation
In a Sept. 28, 2018 letter to Verma, the Senators argued that reducing payment rates for services from new clinical families delivered at off-campus HOPDs would "unfairly penalize grandfathered off-campus HOPDs that expand the critical services they offer to meet the changing needs of their patients."
With hospitals treating some of the most vulnerable patients, "a number of changes in the rule are needed to ensure they can continue service their communities," the Senators added.
Hospitals have also decried the proposed expansion of site-neutral payments for off-campus provider-based HOPDs.
Specifically, the American Hospital Association (AHA) recently urged CMS to withdraw the proposed policies, arguing the expansion of site-neutral payments for grandfathered HOPDs would exceed CMS' authority.
The Bipartisan Budget Act of 2015 clearly creates exceptions to the site-neutral payment rules for HOPDs. But, "CMS's proposal disagrees with and seeks to overturn the policy choice made by Congress," the AHA stated.
"But it is well established that 'federal agencies may not ignore statutory mandates or prohibitions merely because of policy disagreements with Congress,'" the hospital group added.
Additionally, another hospital group recently found that the proposed site-neutral payment policies would disproportionately impact a small number of hospitals billing under the Medicare outpatient system, called the Outpatient Prospective Payment System (OPPS).
A Medicare data analysis performed by Dobson DaVanzo & Associates, LLC for the Integrated Health Care Coalition showed that 200 hospitals would shoulder 73 percent of the proposed payment cuts under the proposed rule.
CMS has yet to finalize the site-neutral payment policies. The comment period for the proposed rule closed on Sept. 24, 2018.