Moving Past the "Model Hospital" with Revenue Cycle Management
To successfully implement a revenue cycle management technology solution, healthcare organizations must look beyond the basic functionalities of an off-the-shelf product.
- Many healthcare organizations have recently implemented a new electronic health record (EHR), resulting in a new revenue cycle system. Through this transition, most of the major EHR vendors insist that you need to implement their "model hospital" (or whatever term they use for their standard installation).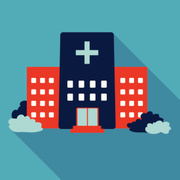 The "model hospital" concept can work great. It standardizes master files, provides you with the basics to run your healthcare organization and eliminates customizations which can make upgrades difficult.
The key message to note: it provides you with the basics to run your healthcare organization.
For those of us that have worked in the revenue cycle, you understand that data is the key to ensuring you are operating at best practice. You have to have the necessary scorecards, reports and key performance indicators to make sure your revenue cycle is running well.
As you start to see a negative trend, you have to have the ability to dive in to the details and run ad-hoc reports of "problem" accounts to understand the root cause of the issue.
In addition, you are probably used to seeing certain reports or metrics that are unique to your organization. Unfortunately, the basics generally do not provide these for you.
Depending on where you are in your EHR or revenue cycle system implementation, here are a few things to consider:
If you are about to embark on a revenue cycle system implementation, don't wait until after you are live on your new system to worry about your metrics and your reports. One of the key areas that is generally missed or understaffed during a Revenue cycle implementation is reporting.
Dedicate the right number of resources to figure out your reporting gaps early in the implementation and ensure these are created, tested and ready for go-live.
The detailed management of the revenue cycle through data and metrics is not only what will drive you to best practice, but will also ensure your revenue cycle continues to run strong as you implement your new system.
If you have recently implemented your new revenue cycle system, you are probably lost. The reports you are used to managing no longer exist and you have new dashboards/reports that you are trying to learn. The good news is these new dashboards and reports are generally really good.
You now have to take the steps to ensure that you have what you need to effectively manage the revenue cycle. This generally means you need additional reporting. Start by creating the gap analysis noted above. Identify what reporting/metrics are missing and quickly fill the gaps.
Organizations that have been on a new revenue cycle system for some time probably already figured out what is missing and have optimized the technology and reports. If not, now is the time to create your gap analysis and create what you need to effectively manage your Revenue cycle towards best practice.
For all three of the scenarios listed above, creating a reporting unit within the revenue cycle is critical. No matter where you are in your implementation timeline, you will always be competing for reporting/data resources with the rest of the healthcare organization. For the revenue cycle, every day missed without understanding root cause and driving toward best practice is money lost.
Having internal revenue cycle resources that can help create ad-hoc reports, assist with researching account populations, etc. will pay dividends in the long run.
The basics will only get you halfway there. Yes, you will be able to drop a bill and follow-up on accounts. You will also have nice dashboards to view with basic metrics, but I would encourage you to think past the basics, plan accordingly and ensure you have the data analytics to effectively manage your revenue cycle.
---
Scott Pillittere is a Vice President at Impact Advisors, a health IT consultancy based in Illinois dedicated to creating a positive impact and improving healthcare through technology-enabled process improvement.